March 24 2016
So what do you usually do on a Wednesday morning? I must say it varies for us. This morning we (my son, my sister and I) were running round an underground car park in a concrete council estate in East London and appearing in a film!
The film is directed by a friend of my sister and I will post more details about that in the near future. The scene would involve humans shape shifting into animals as they walk through a disused building. It sounded intriguing so why not?
It was a typical grey London morning and it took a while to find the location. We told Xander we were going to be in a movie, but he thought we said 'smoothie' so was expecting a sweet drink! They wanted a child, a girl in a striking outfit and a couple of other characters for the scene. There was another child and then there was Xander. It was interesting to watch how he dealt with the experience...I think we have a little star in the making!
So after hanging out in the waiting room (council estate office) and getting changed into a Rachel Freire leather hudded sheer catsuit and crazy thigh high boots (models own) we went underground!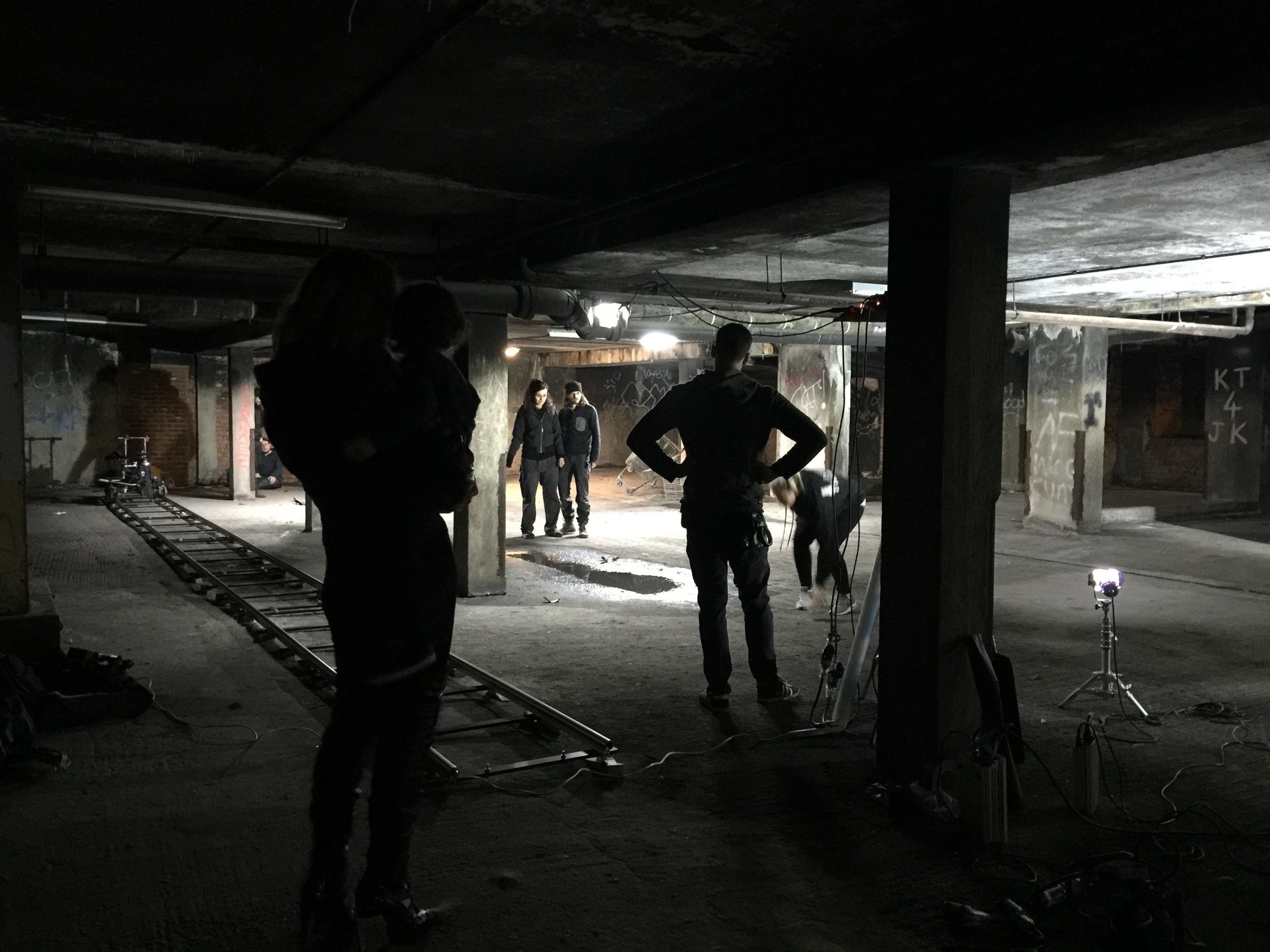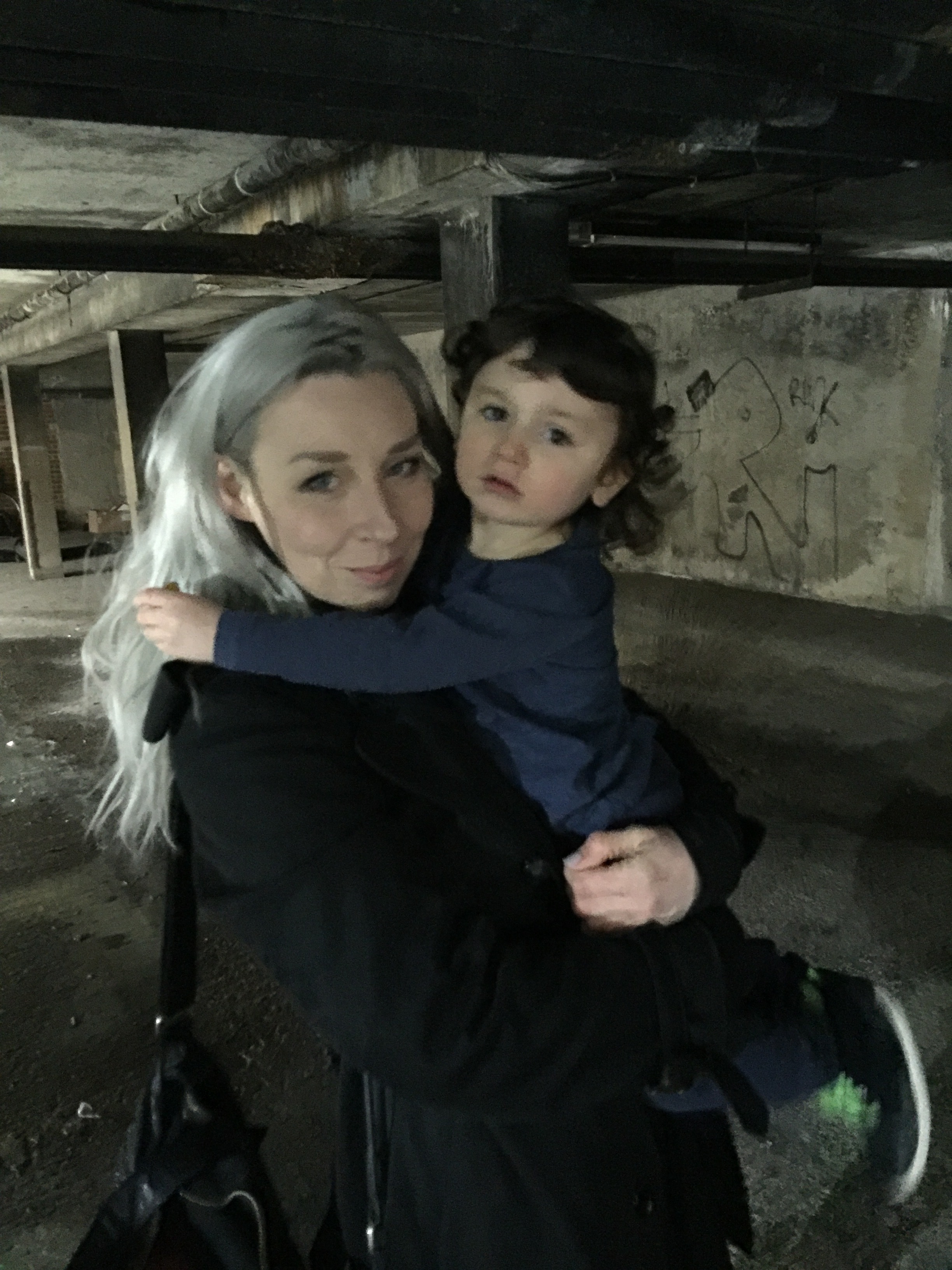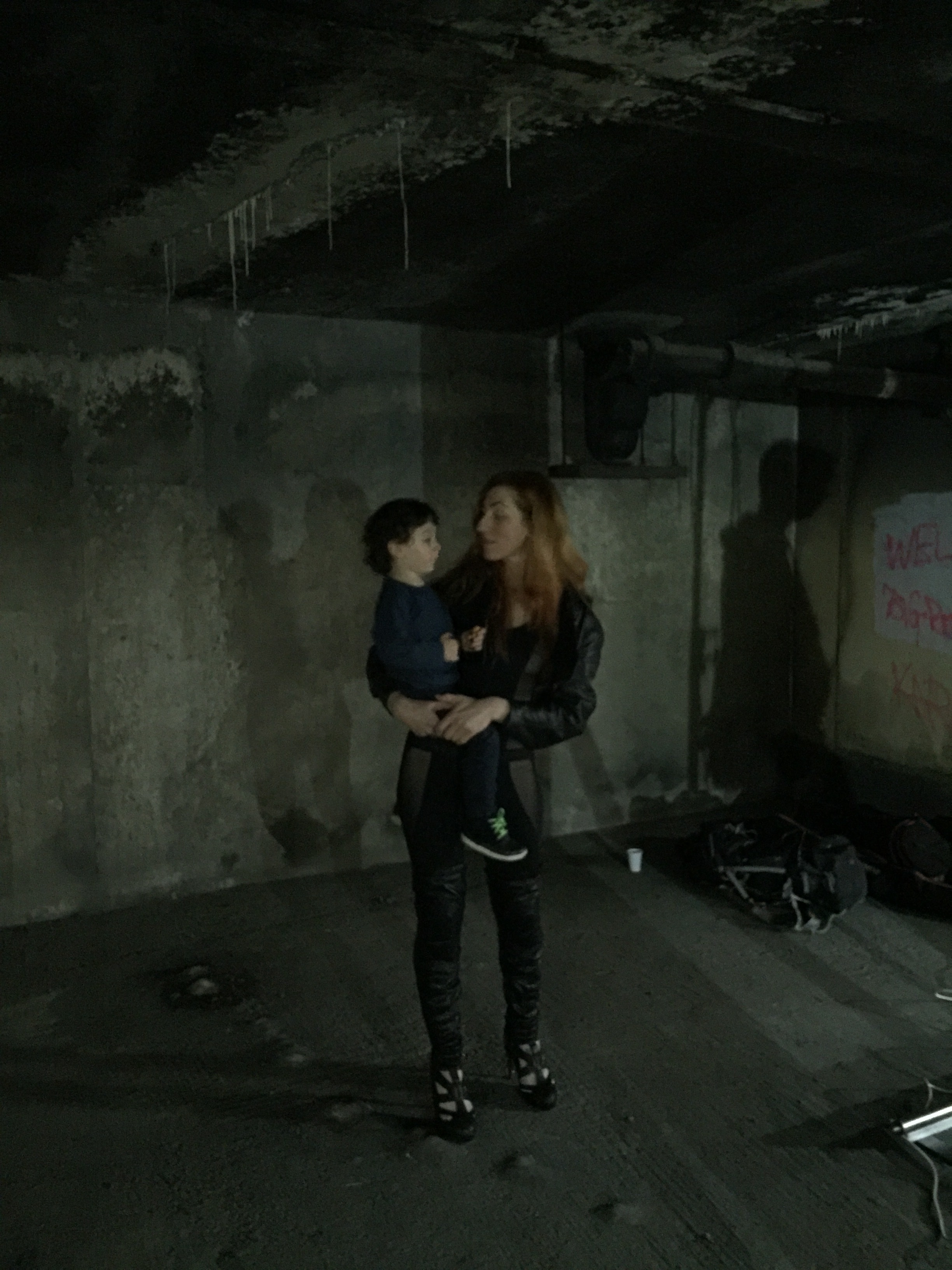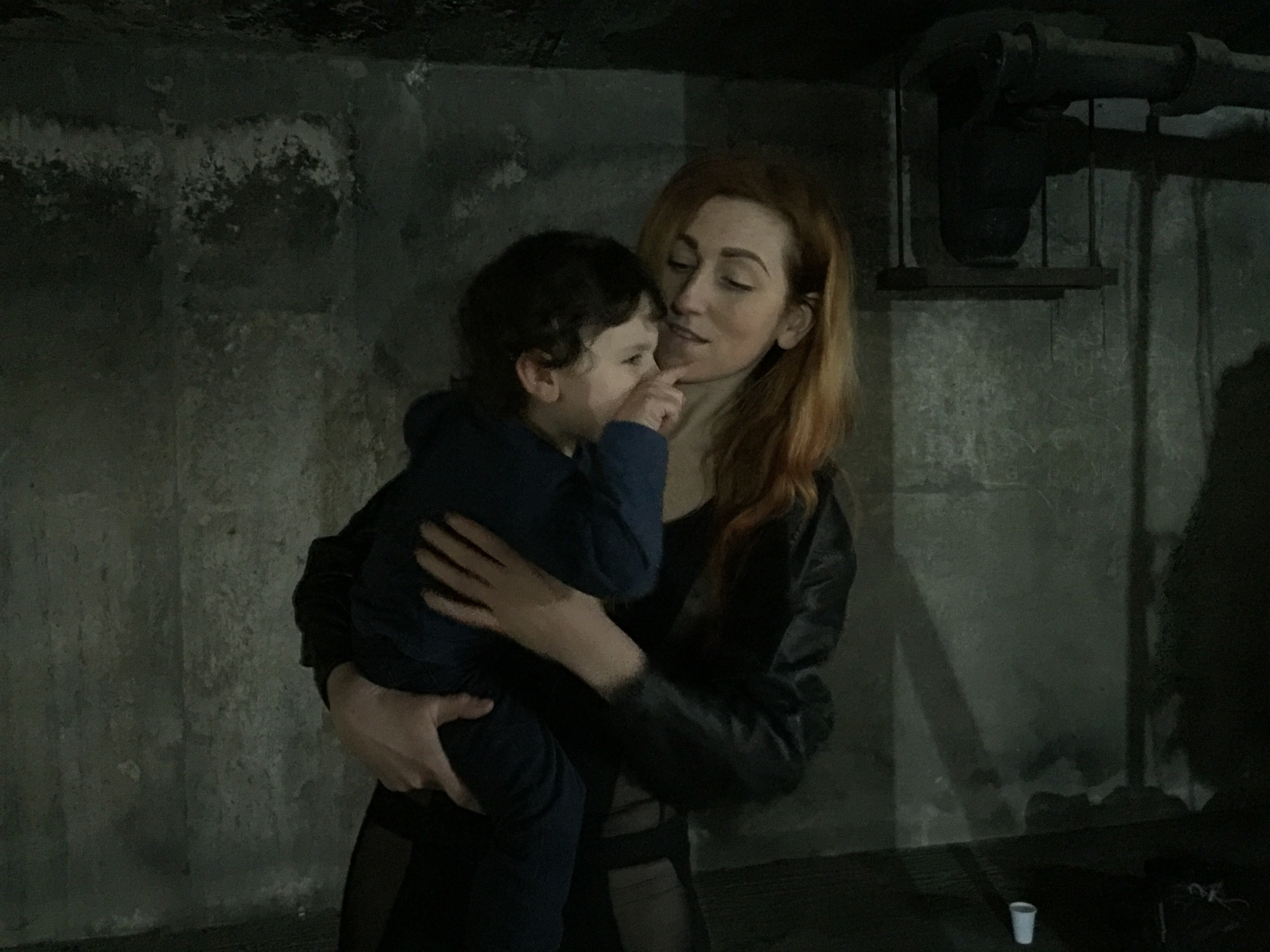 It was really interesting watching the camera and lighting setup, and the before mentioned animals were actually there on location (with their animal handlers).
Then it was time for our big moment! We walked several times across the car park! Ha! But Xander was the real star...he did so well! I expect he will morph into the meerkat as his walk was more of a run and so was the meerkat's!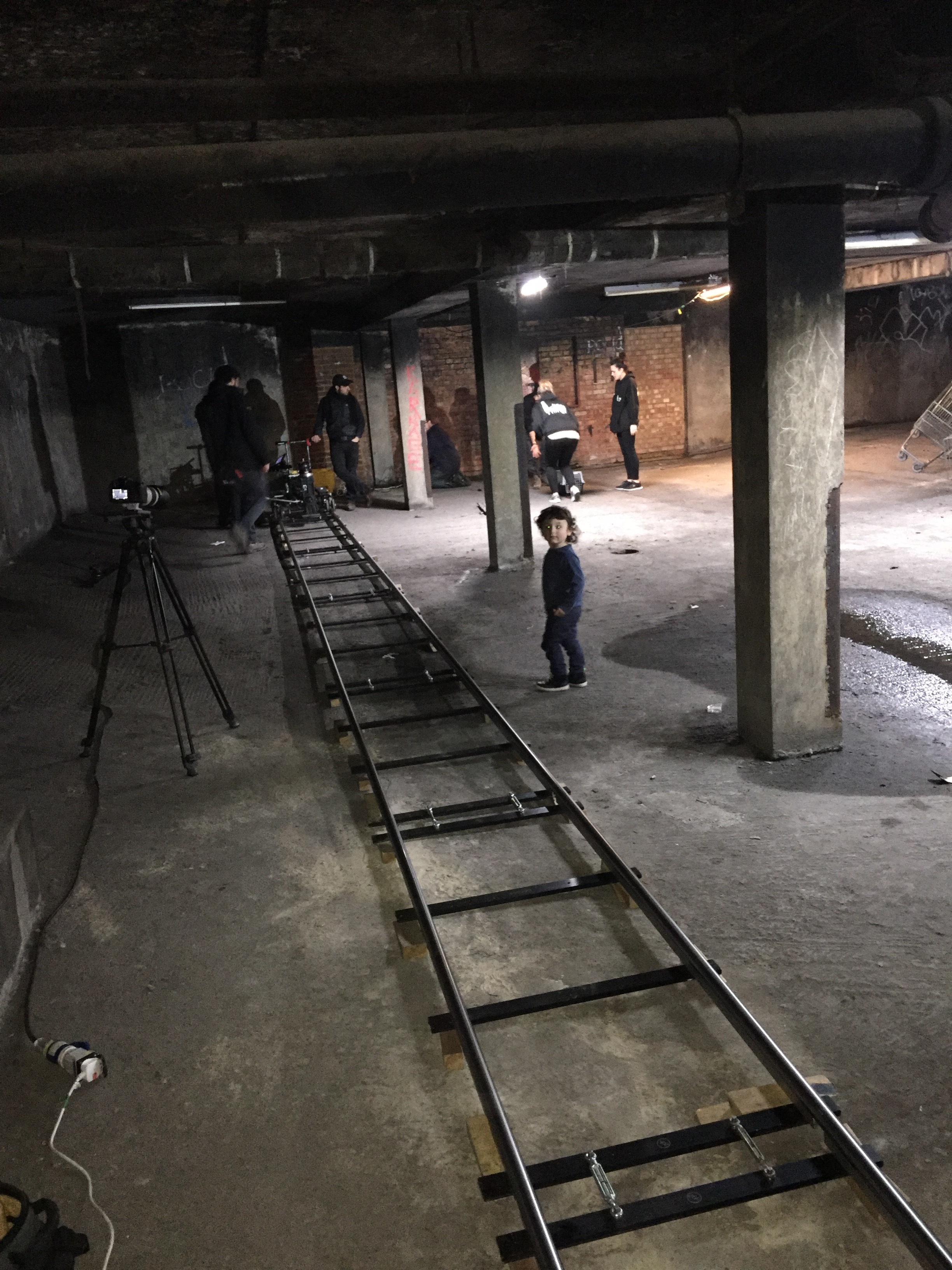 Then what of the rest of our Wednesday? Well, we went off to find a play park (after I changed back into less provocative attire) but then later on that evening I had an event to attend at The Hackney Shop...
RQV