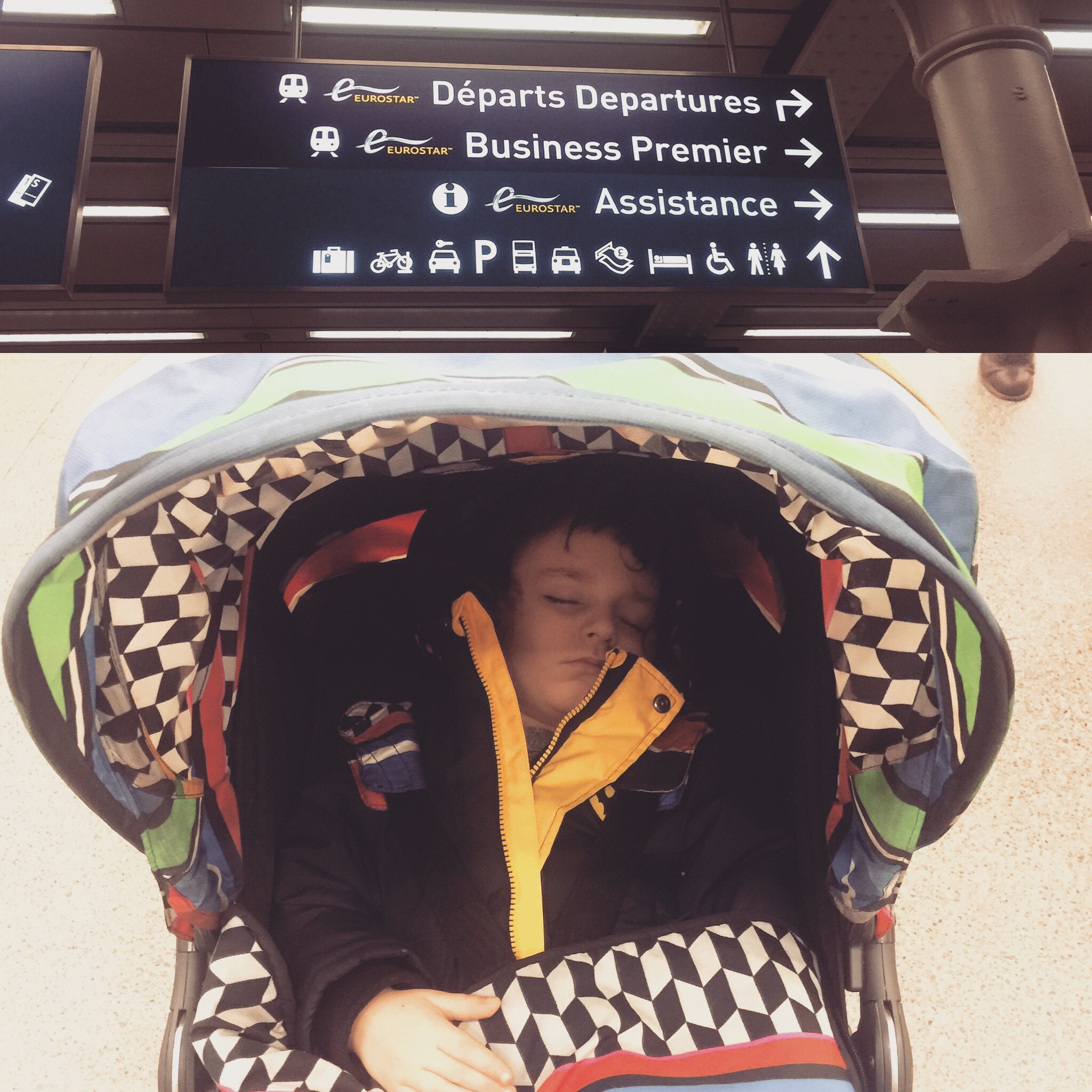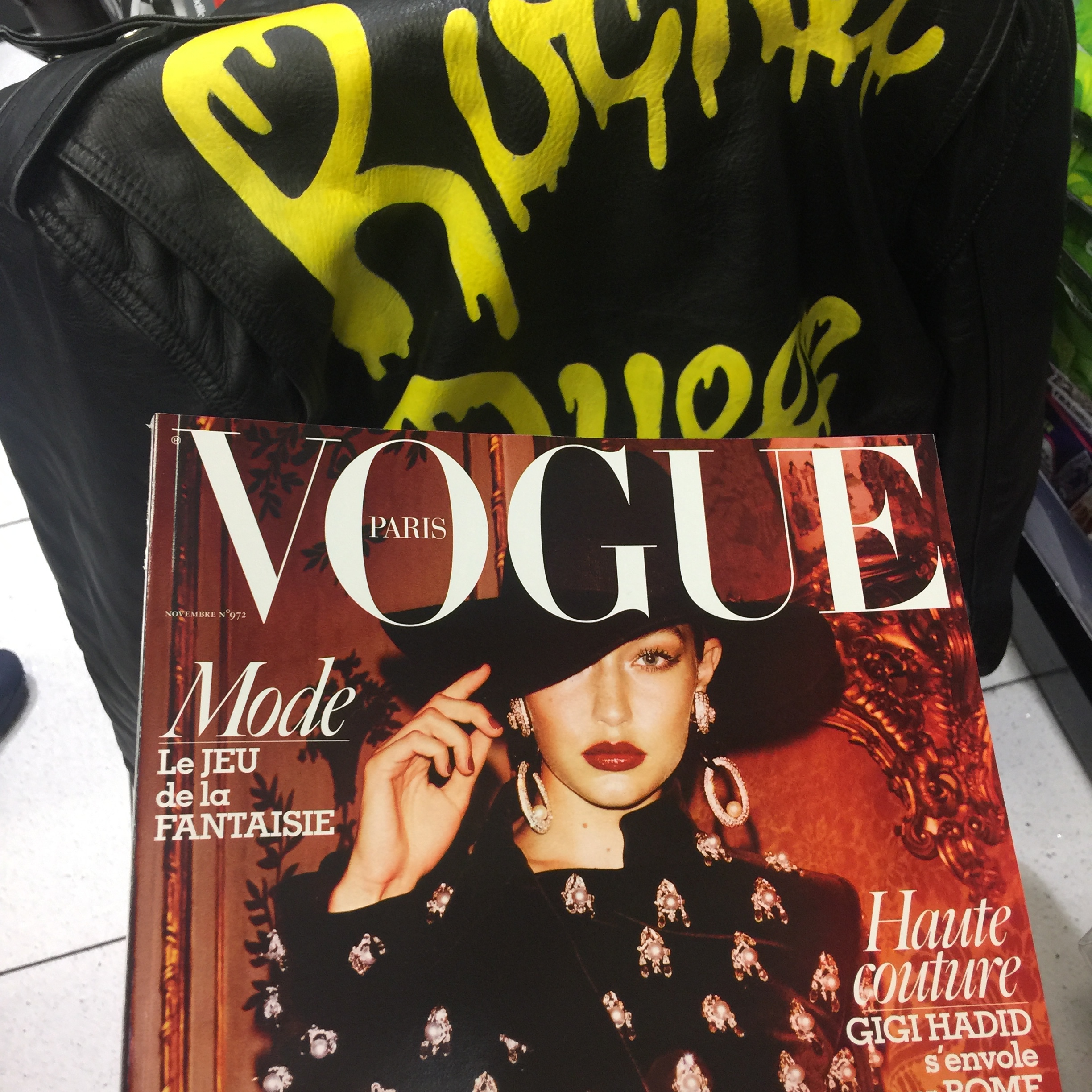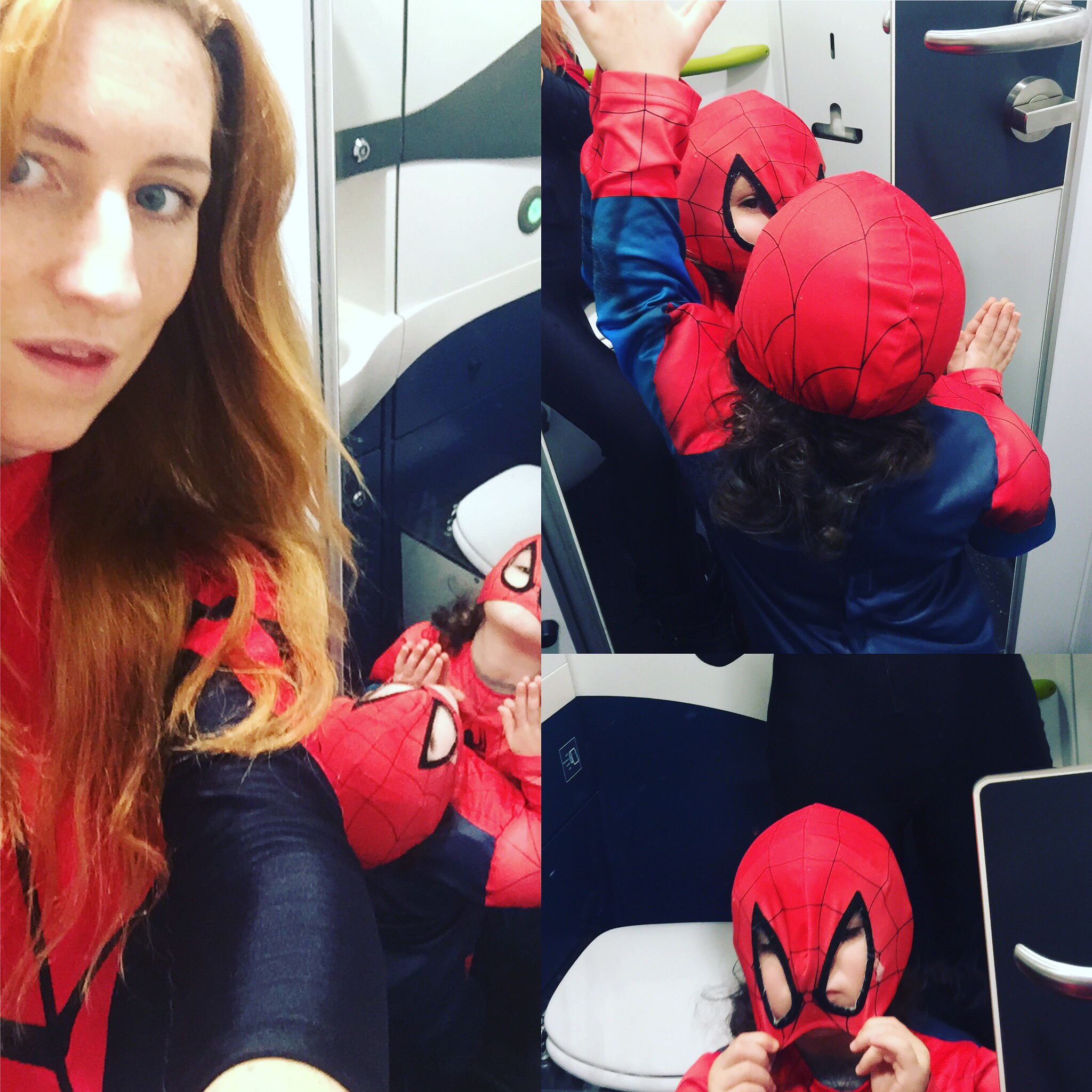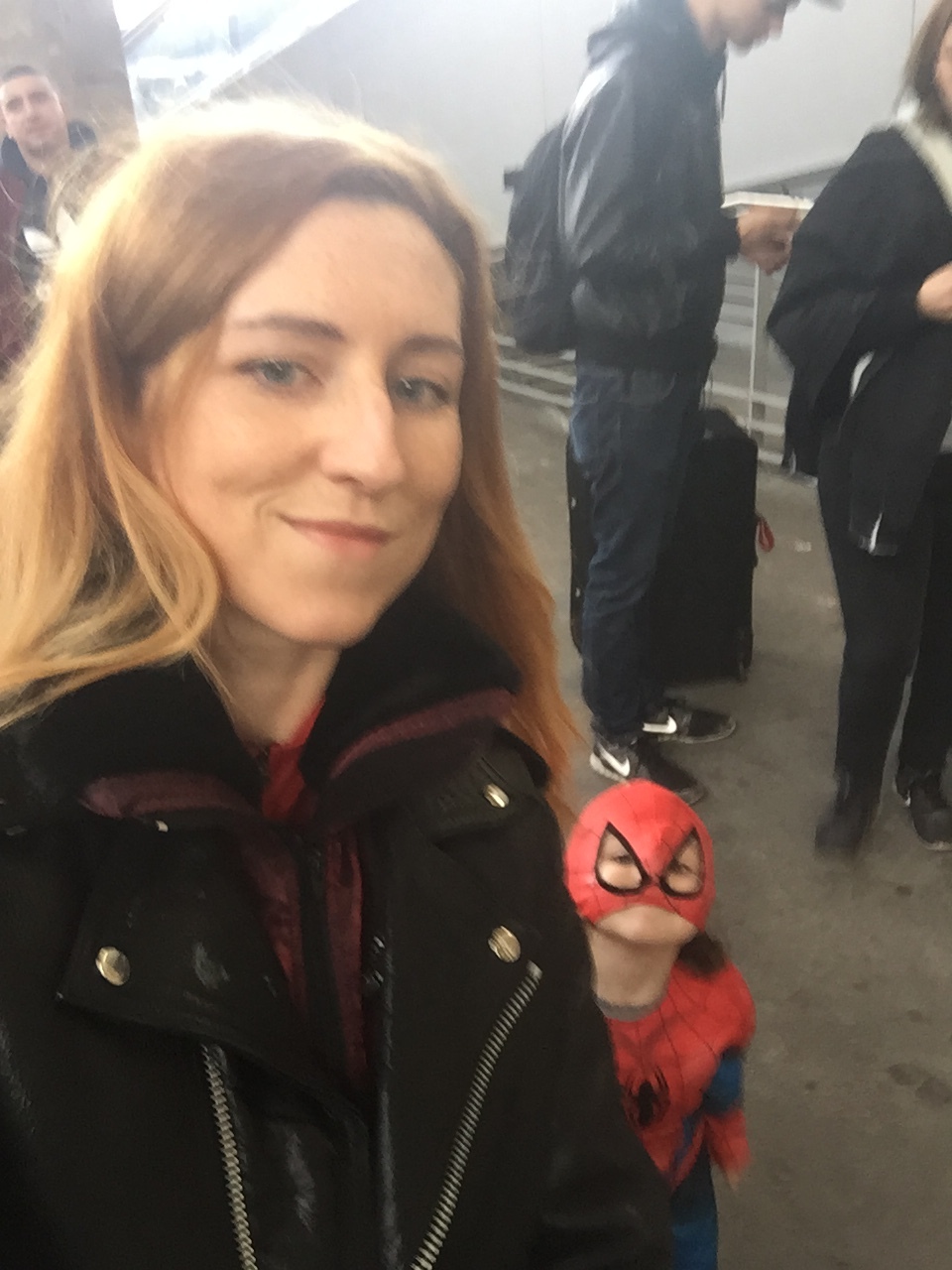 I decided to try a day trip to Paris! Xander knows about the Eiffel Tower, and I figured it would be a fun gift to ourselves for Christmas. Experience a bit of Paris at Christmas and hit my favourite spots for vintage, putting together a little Parisian Capsule Collection.
We went via Eurostar, and as ever my little travel companion was just wonderful (now he's a regular on transatlantic flights the Eurostar is a breeze!) Its so easy to get to Paris from my house! We arrived at 10am Paris time, and caught the 9:30pm train back to London, arriving at 10:30pm UK time! Naturally Xander wanted to be Spiderman and I agreed to be a superhero too...so just before we arrived at Gare Du Nord we changed in the toilets into our outfits! It was lots of fun getting on to the platform as Spidey and Black Widow!
So, you are in Paris dressed as a superhero with a 3 year old Spiderman, and you have 11 hours to have some fun....what do you do?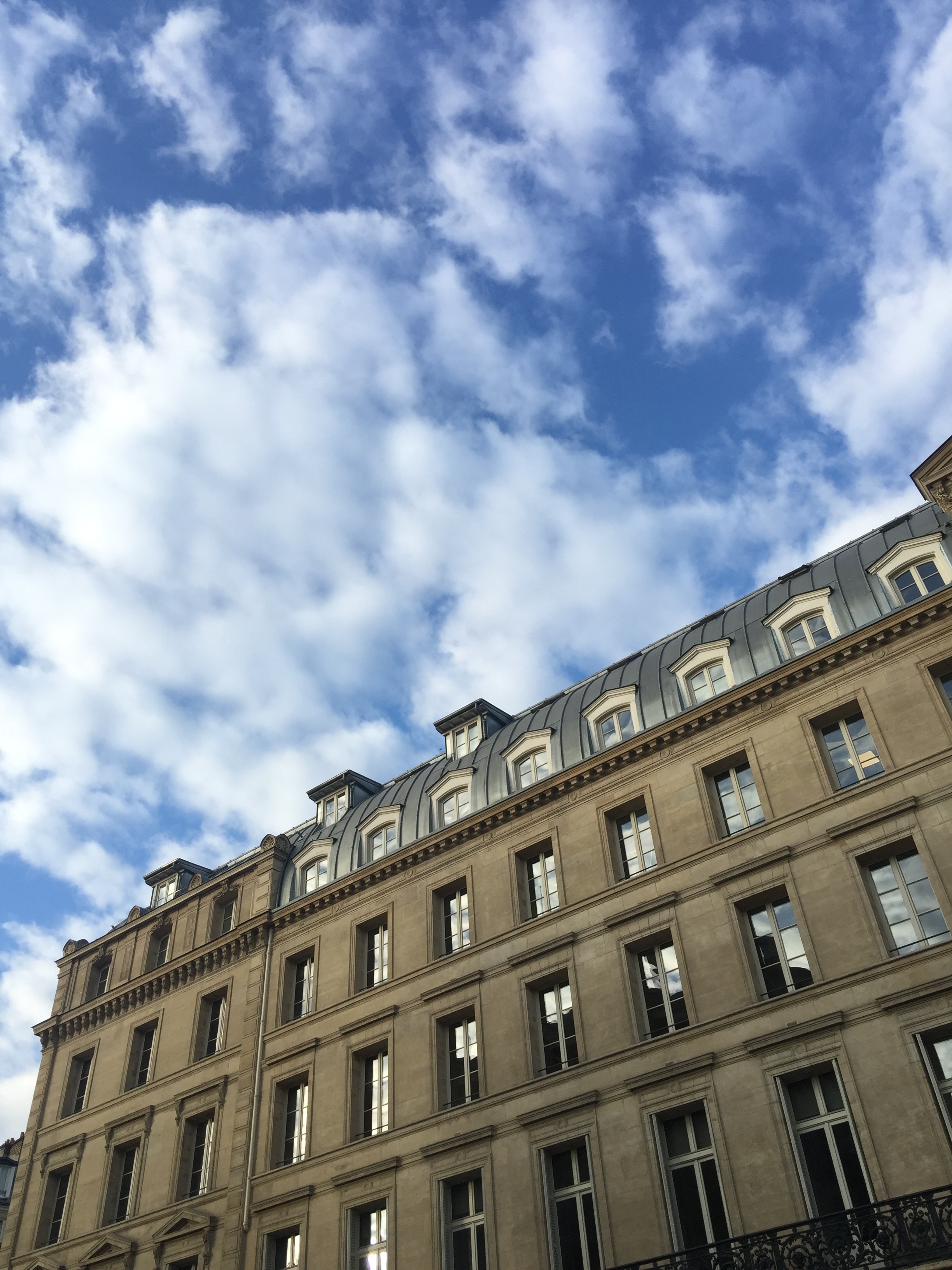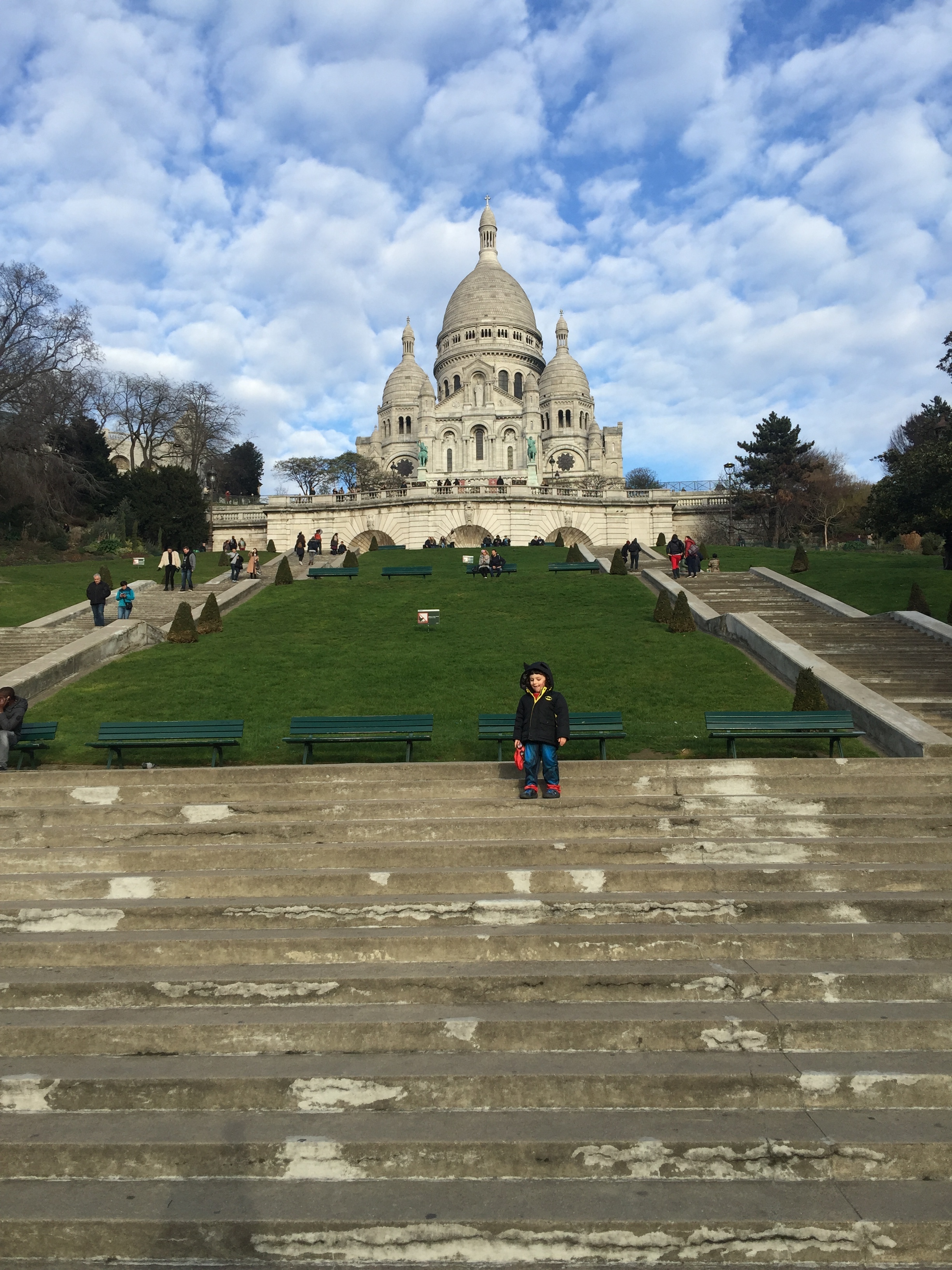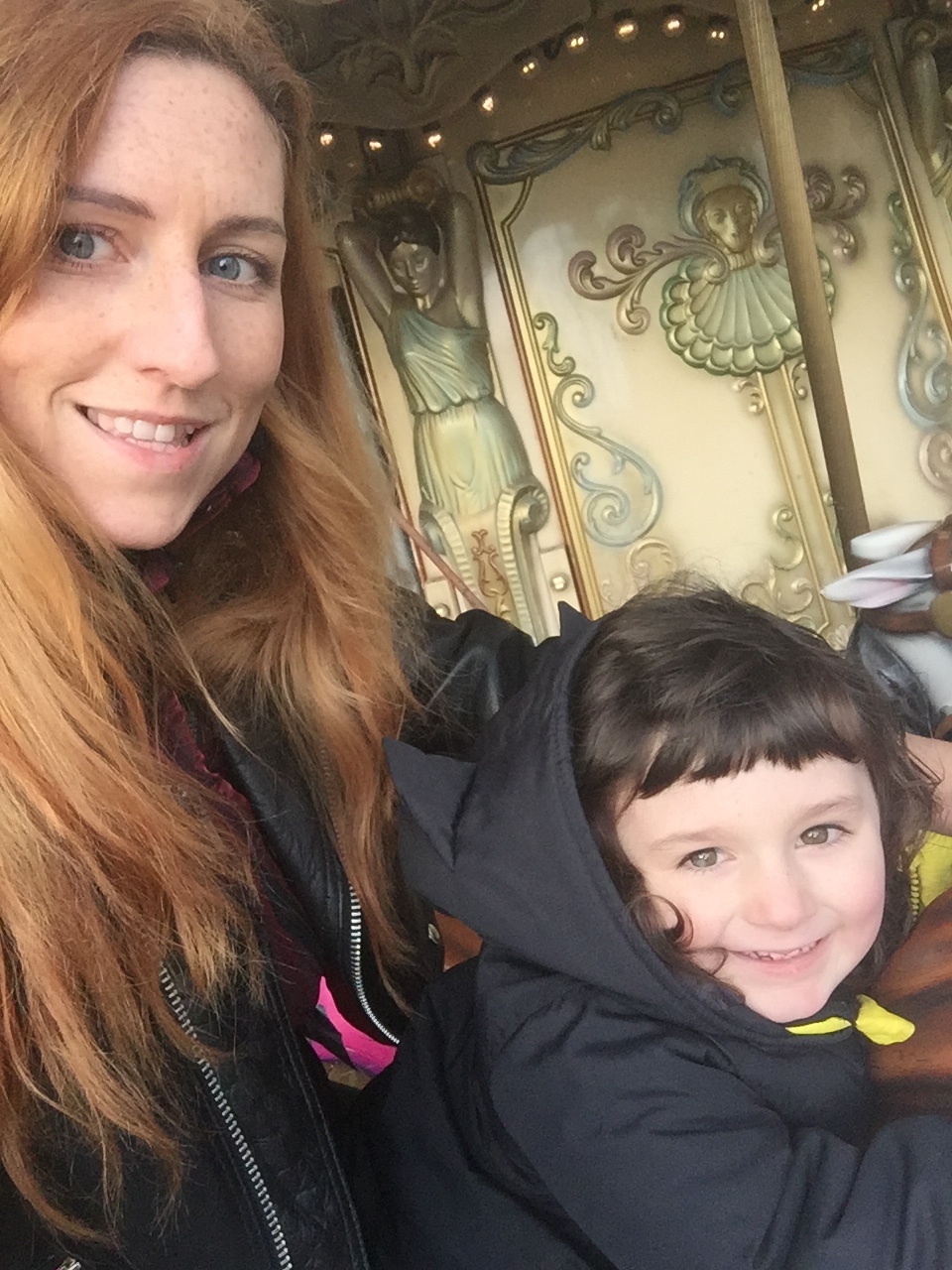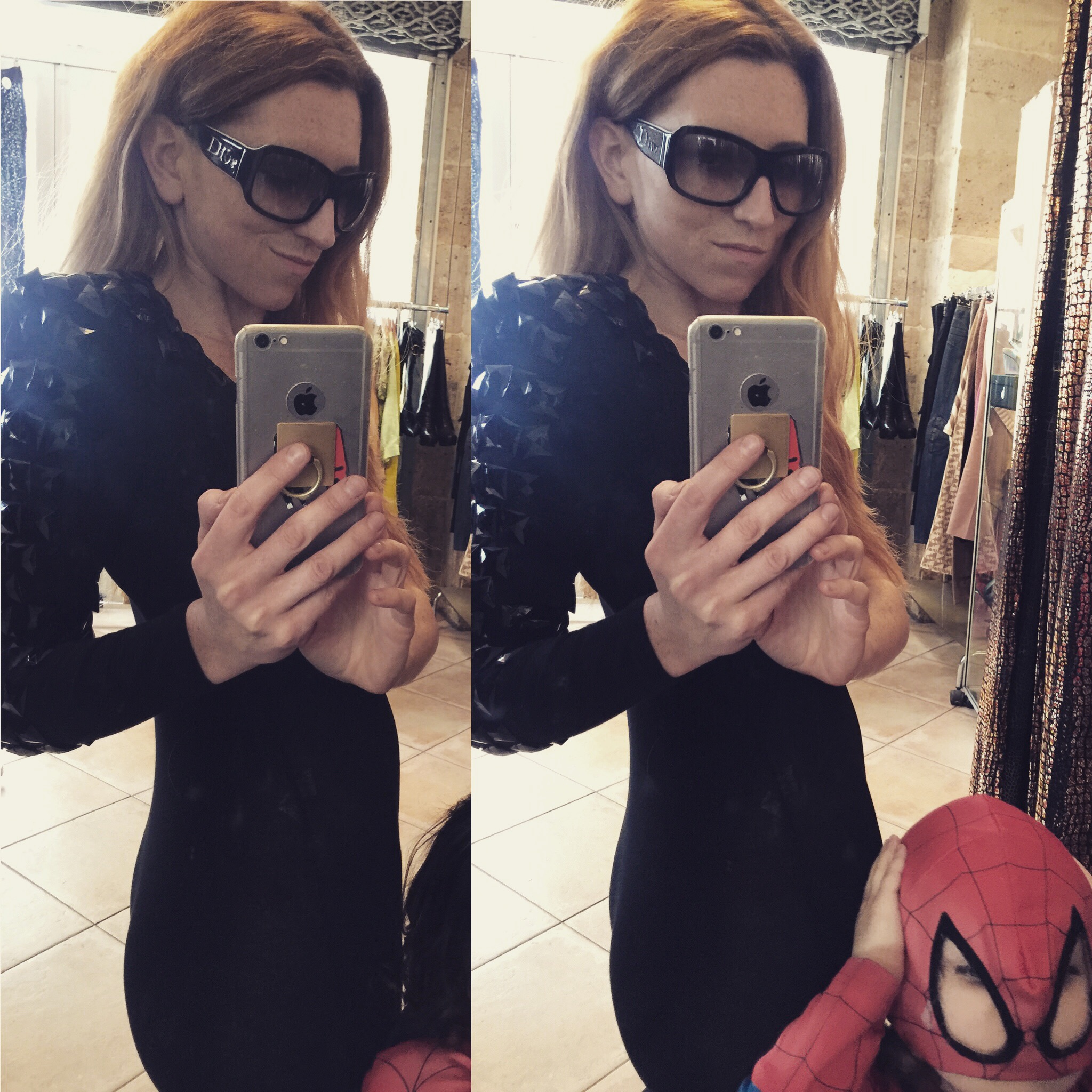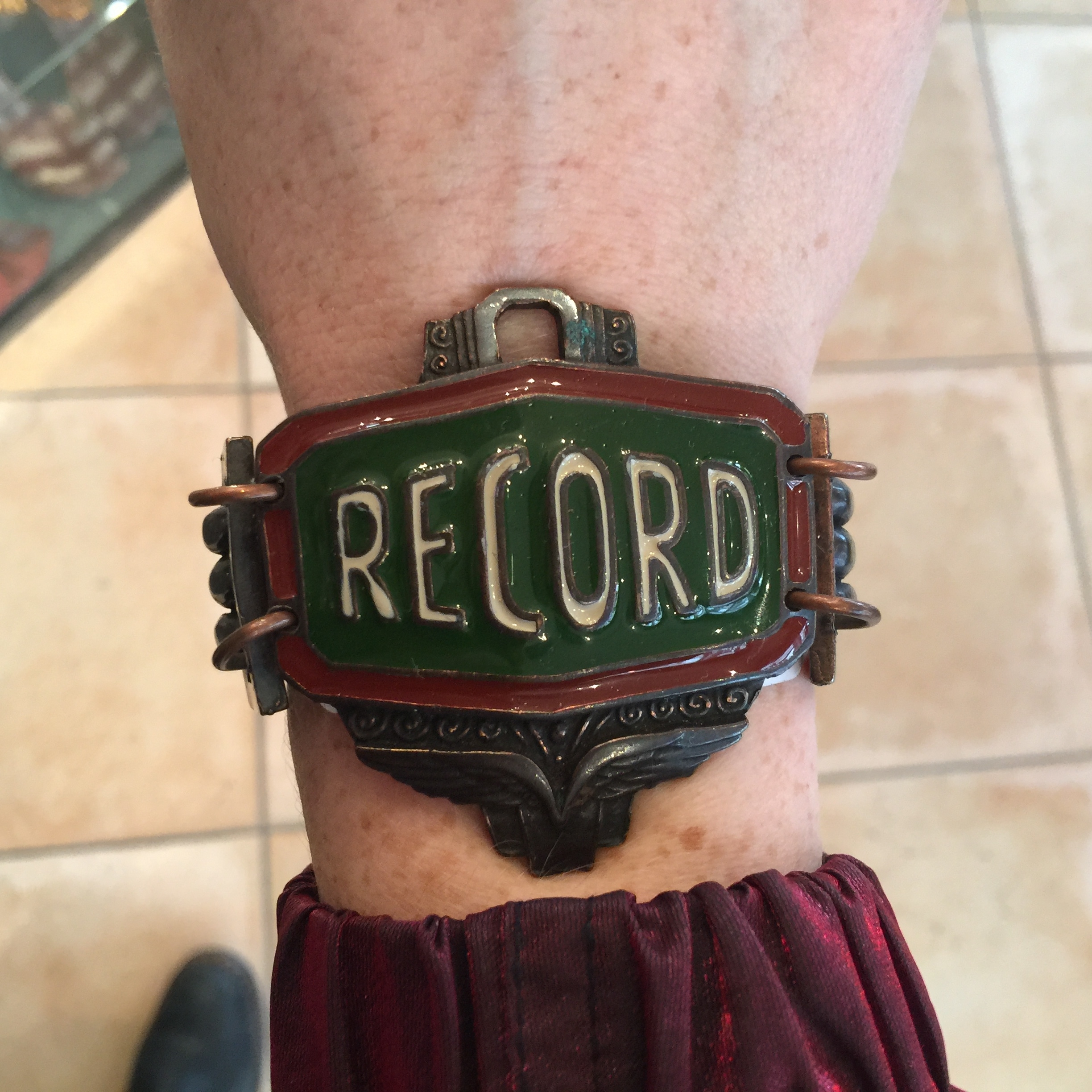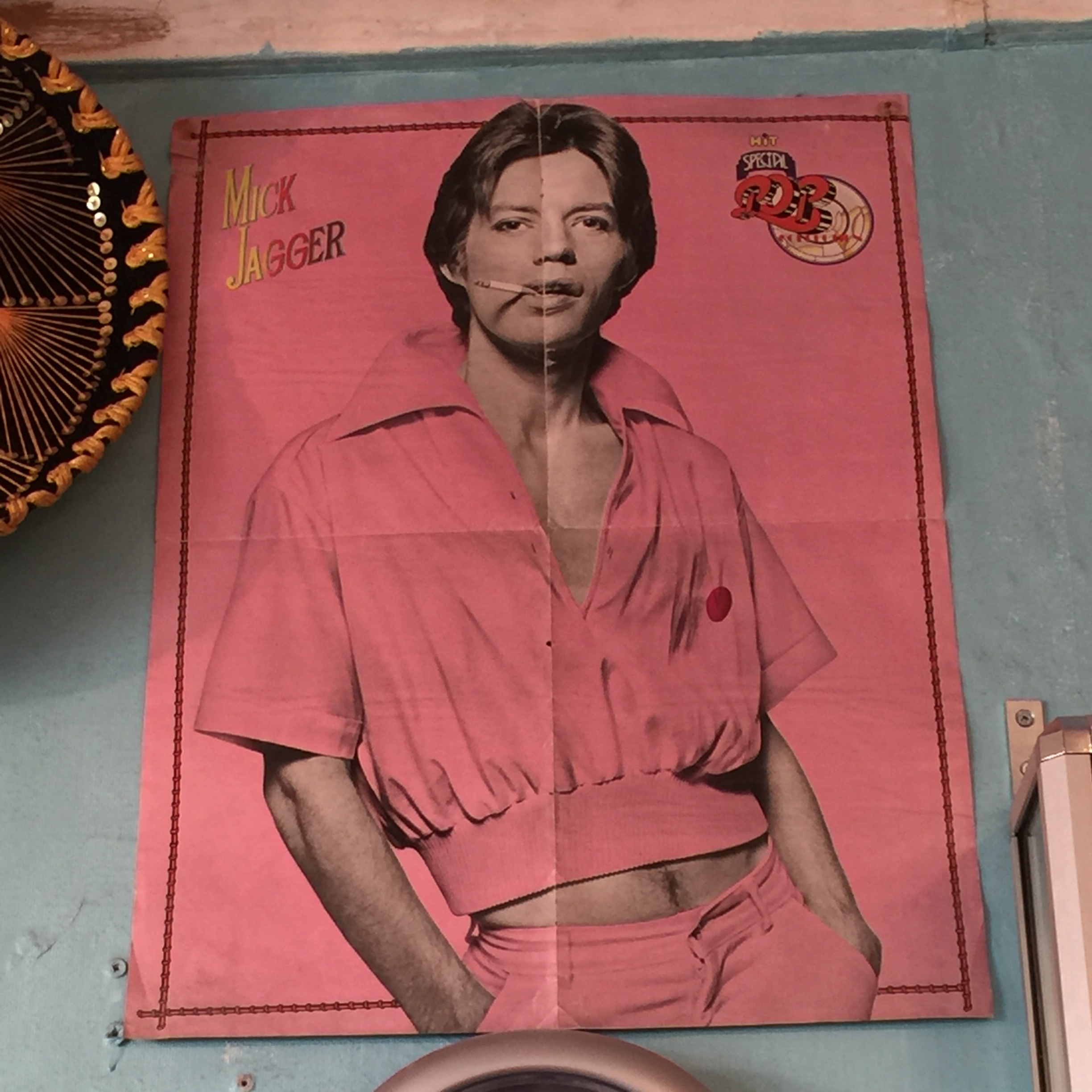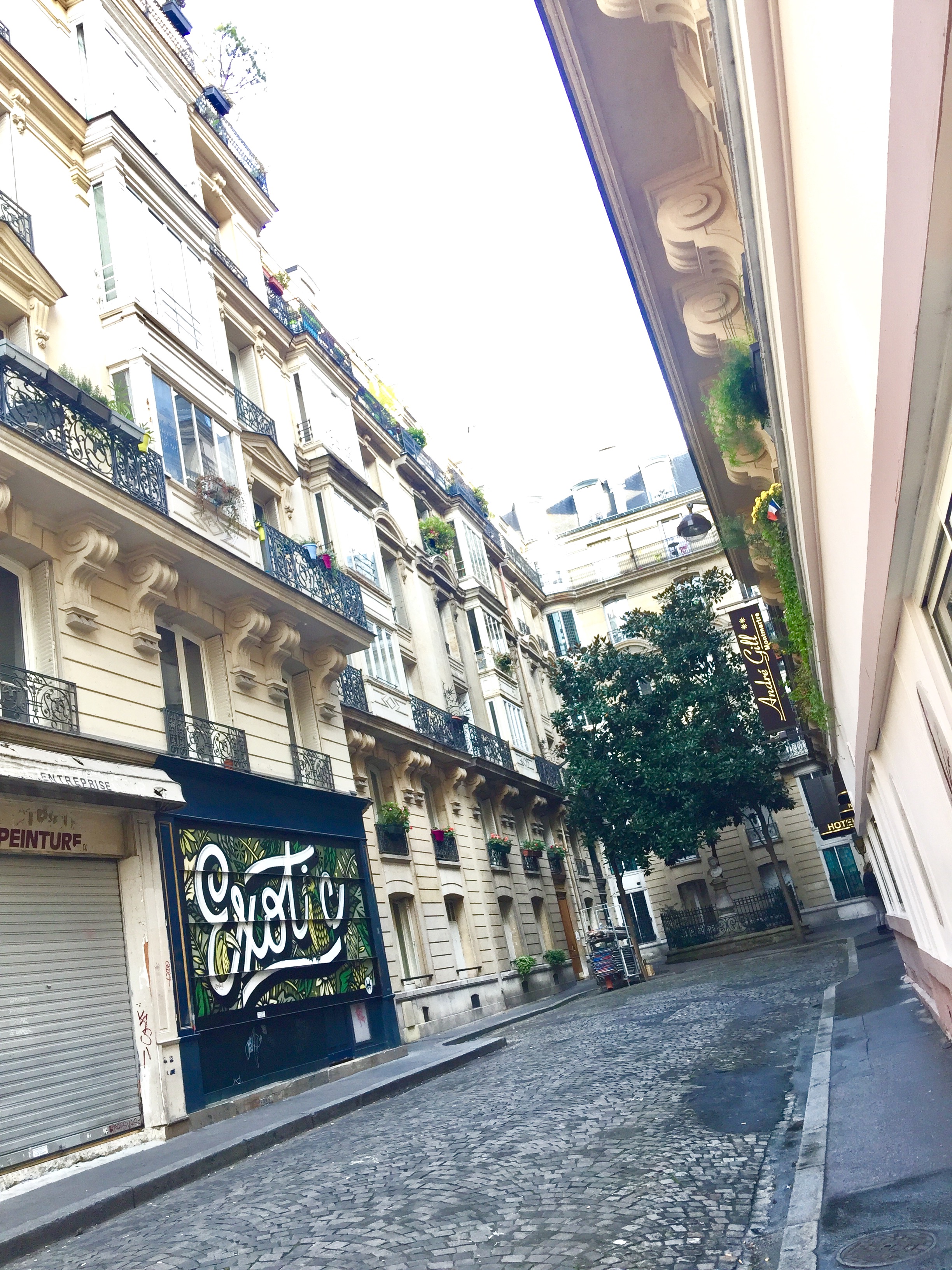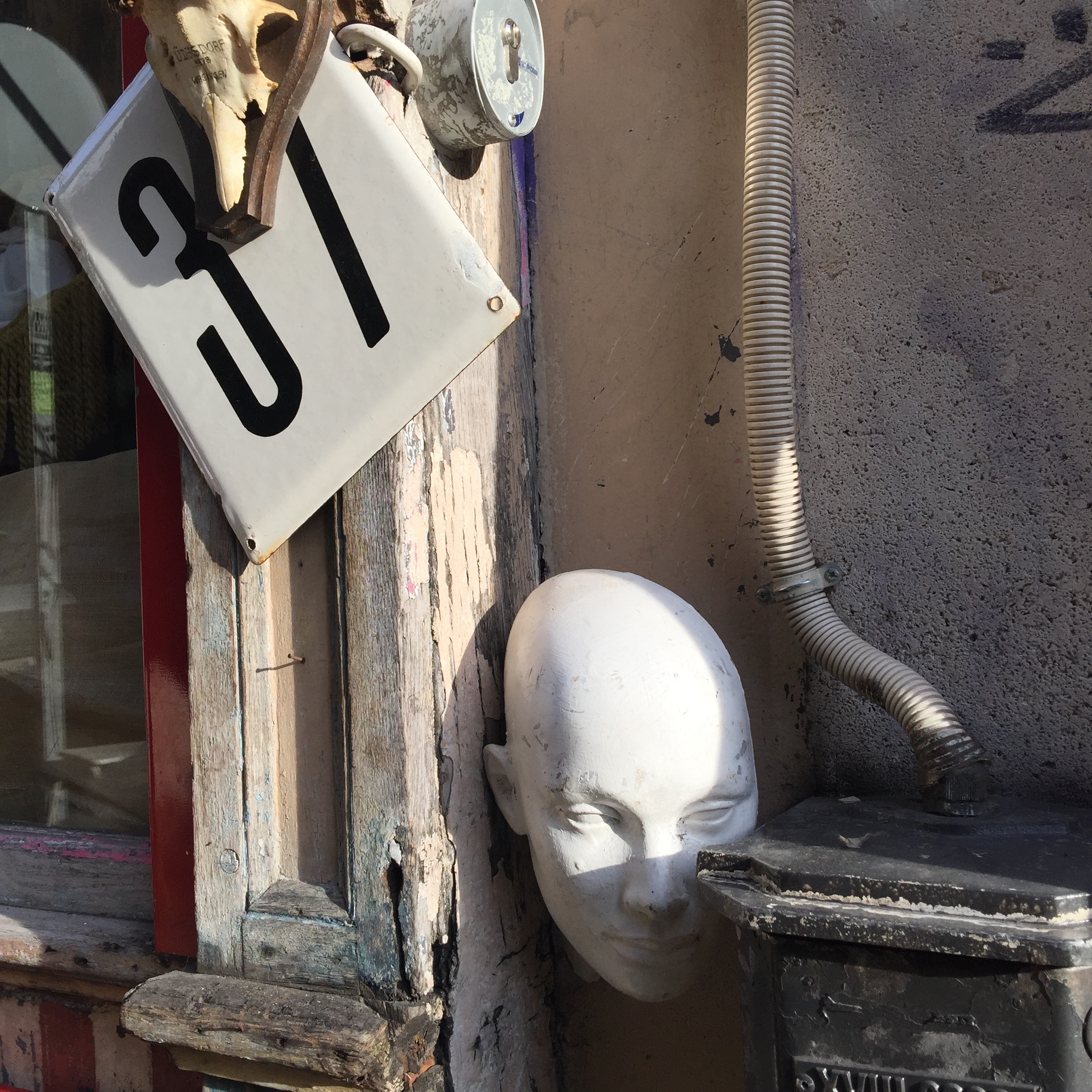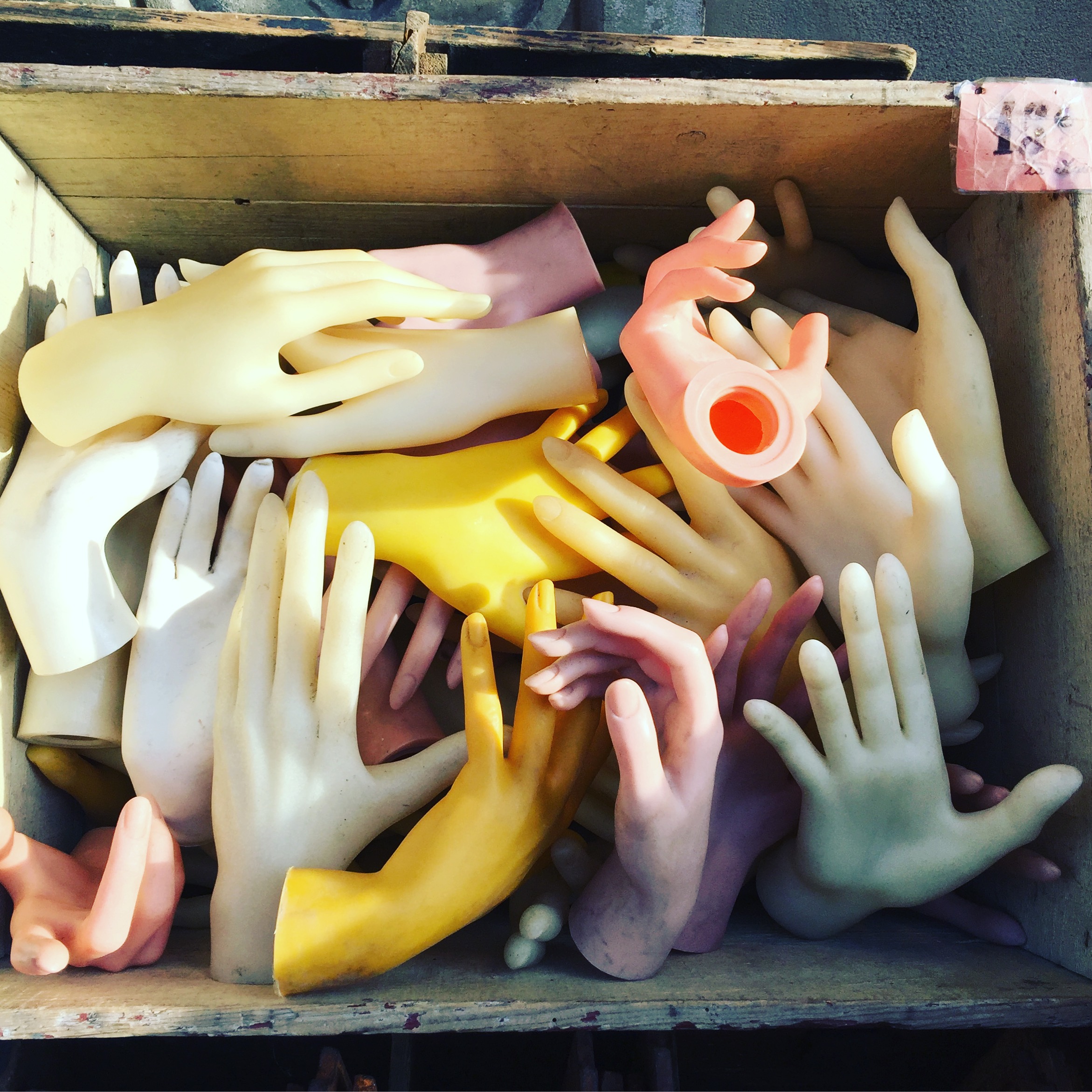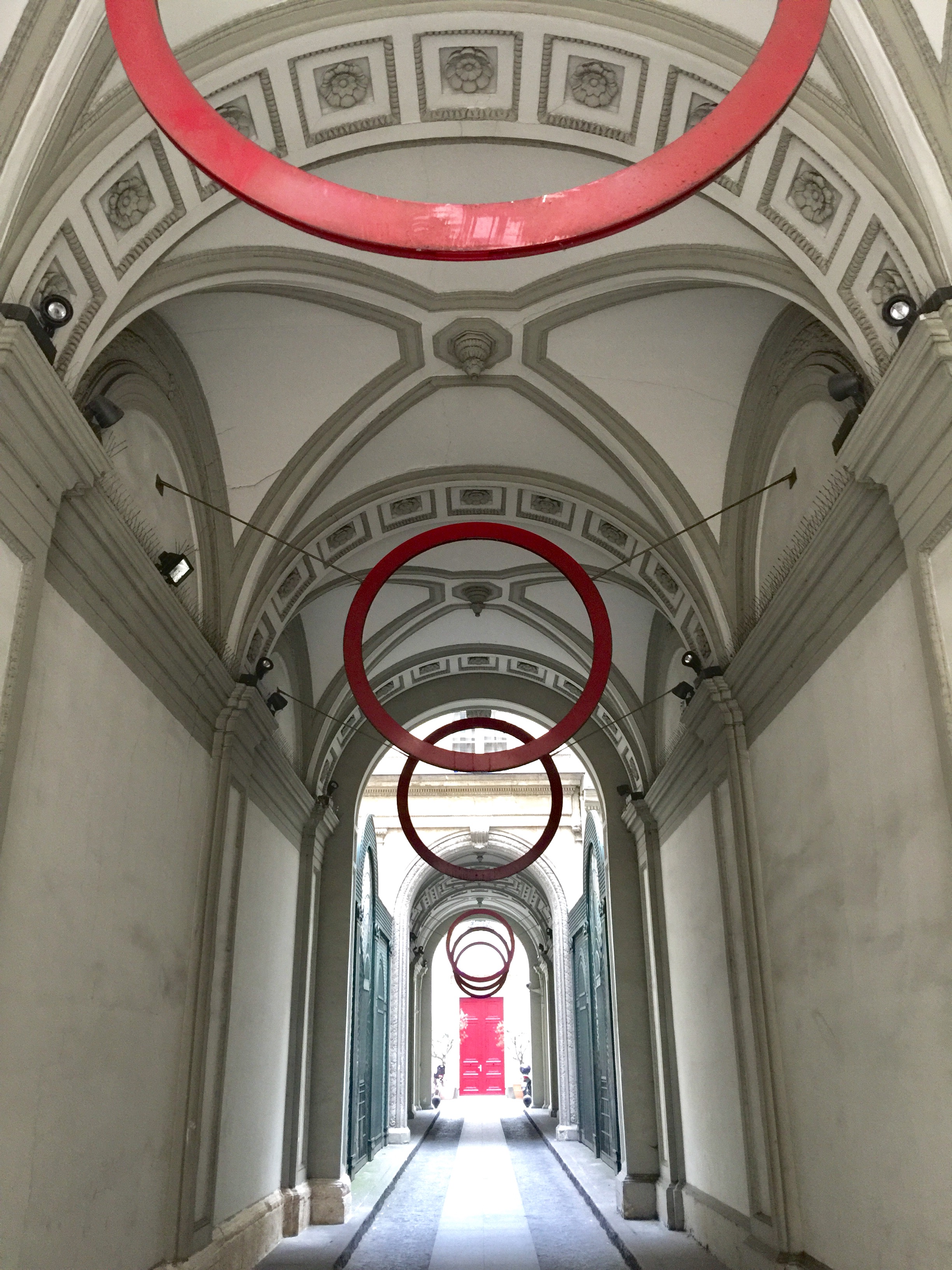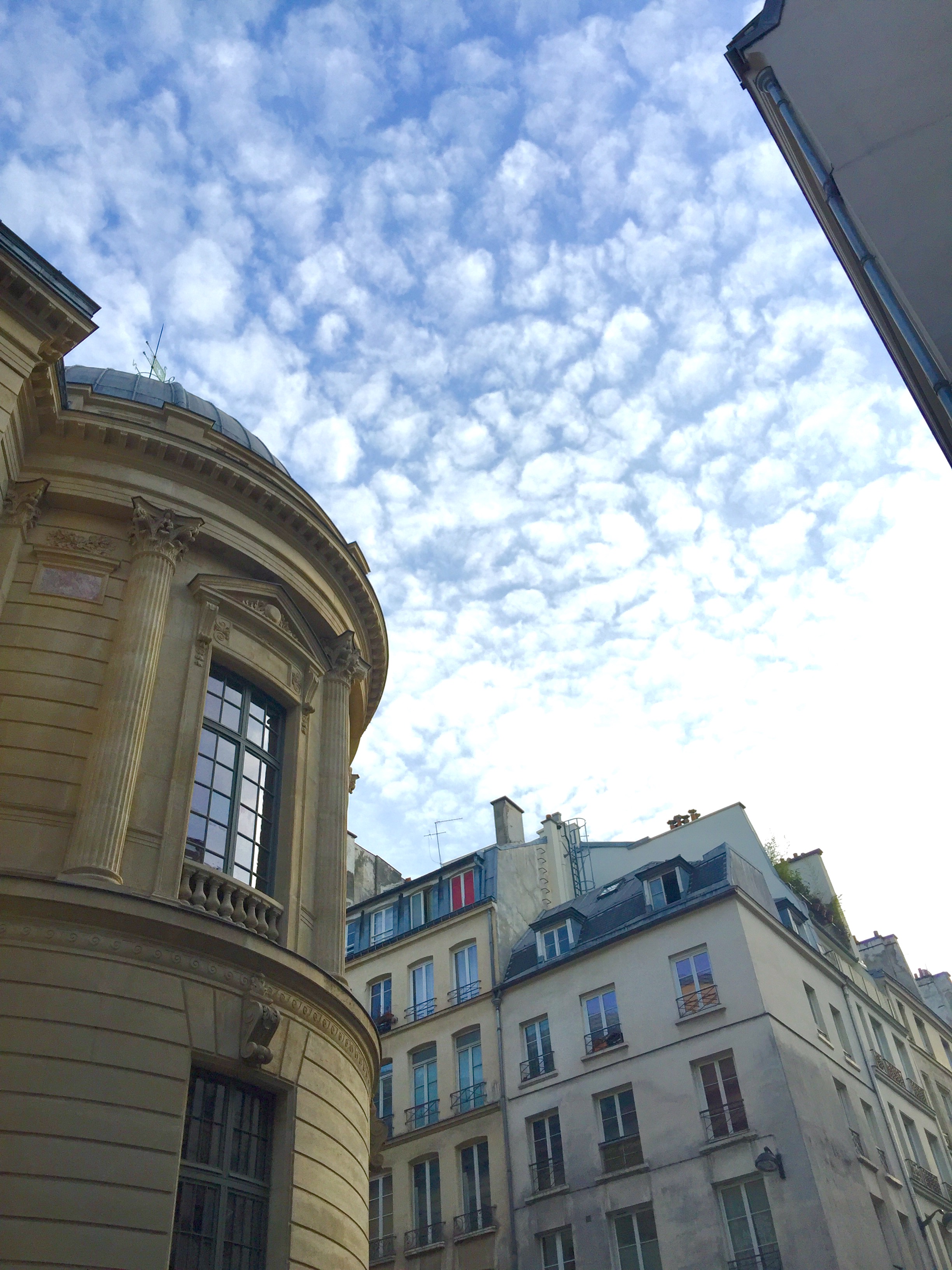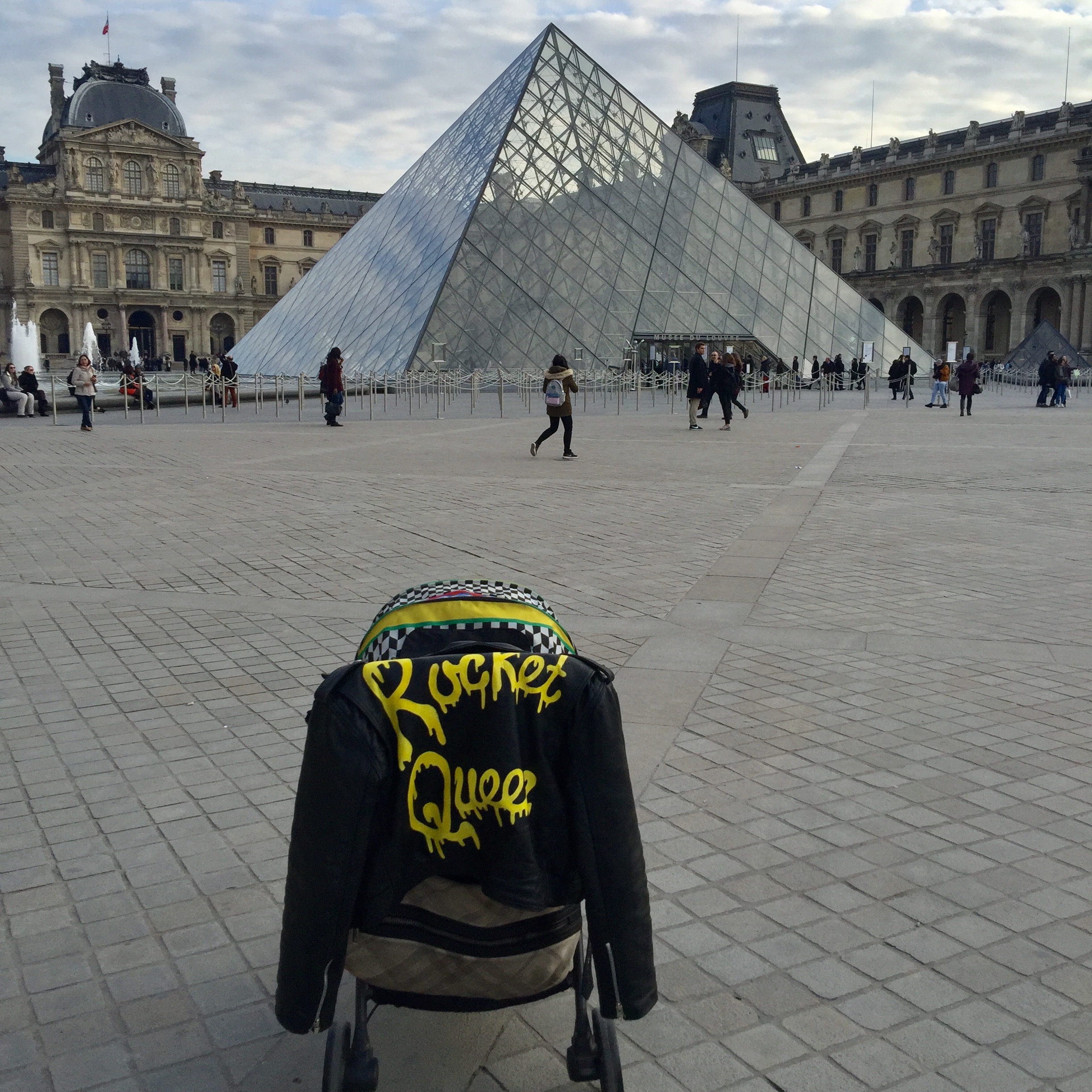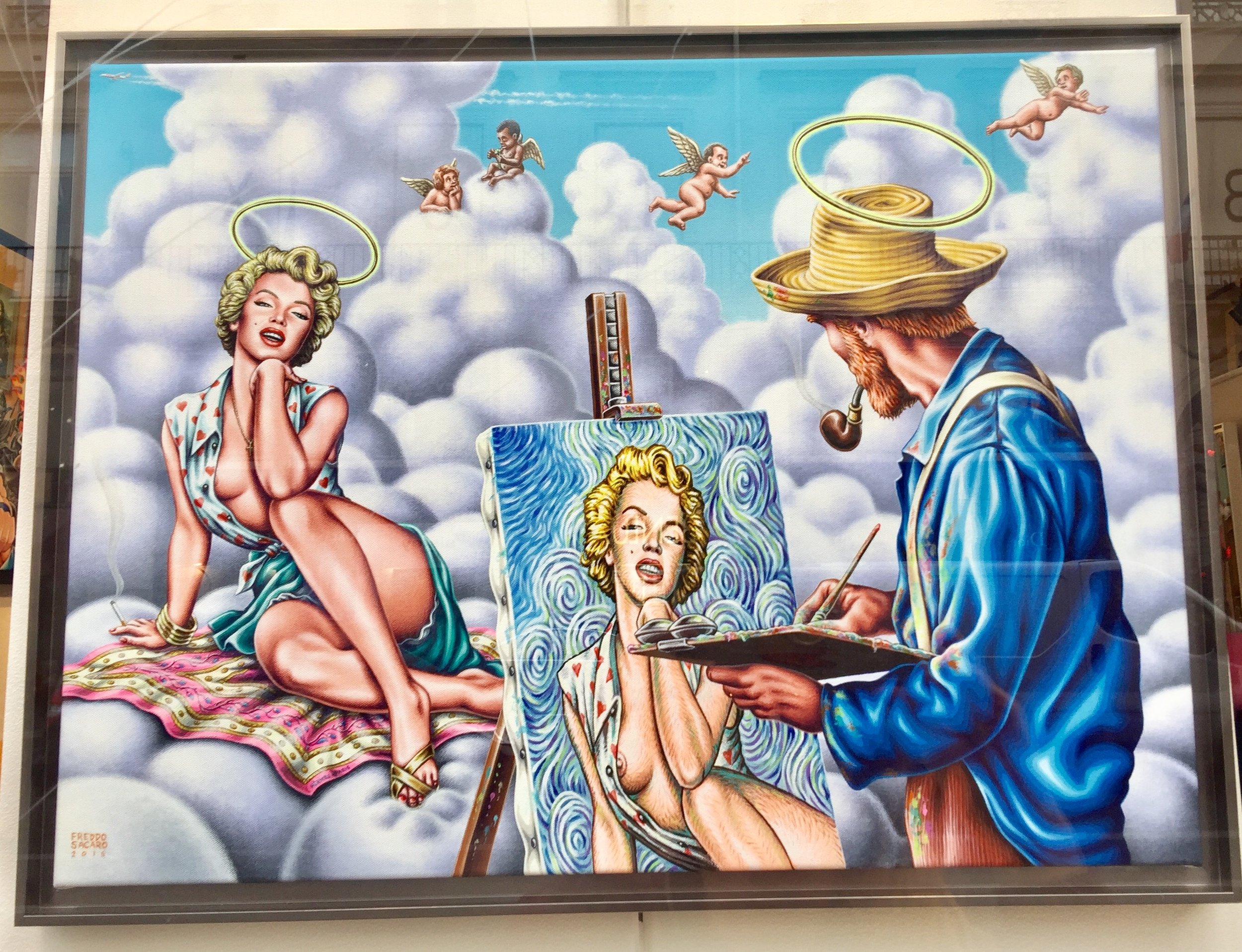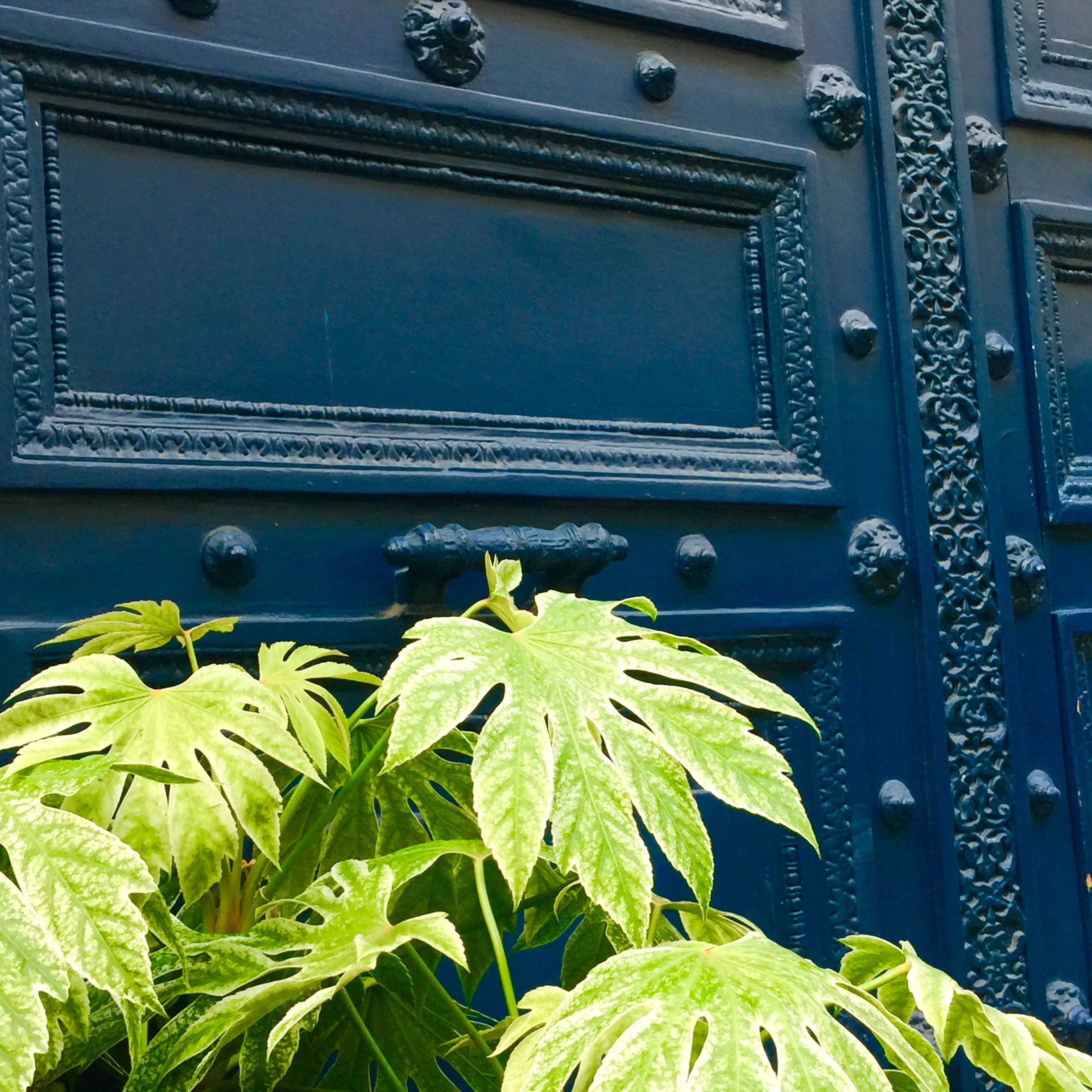 I am very lucky, that my little friend is super cool and can be taken anywhere. There was a loose plan, but I do like to go with the flow too. It was a lovely day so we walked up to Sacre Couer, taking in the atmosphere as we went. I knew there is a cool vintage carousel there and its a nice place to hang out for a bit! Sure enough, Xander was happy to go on the carousel (as was I) and then we were able to go up the hill and look down over the city. We also found a nice little cafe directly opposite (with a beautiful picture window and amazing view) to have a croque monsieur and a regroup!
We were then only 5 minutes walk from some of my favourite places in Montmatre to source some vintage! I discovered these places when we were over in January sourcing the Spring Collection and stayed in Pigalle. Going to keep my sources to myself this time i'm afraid! Got some awesome pieces...will be back in July for a GnR gig and will surely be getting some stock!
After a couple of hours of successful buying....it was time to get back out there. Spiderman was a bit tired (as we'd had an early start) so he happily had a nap. This was great as I was able to go on a mega trek across town, stopping at a few favourite places for a glass of wine and a regroup, taking some photographs and having a little look in the vintage and antique districts. We walked down to the river, didn't go into the Louvre as Xander was still asleep...he knows the Mona Lisa but maybe he's a bit young anyway so we carried on...
Xander woke just as we were crossing the river and he could see the Eiffel Tower in the distance. I presented him with a mini version I had just acquired in the Tuileries Gardens and he was happy! We went over to a beautiful little Christmas Market right on the bank of the Seine just across from Notre Dame. We sampled some amazing meats from some rather good looking men, and took some for our party back in London. The whole experience was really lovely. We then went over to Shakespeare & Company and Xander got to see the beautiful little book shop. It was then time to stop and regroup with a snack, an ice cream and maybe a glass of vin rouge for Black Widow....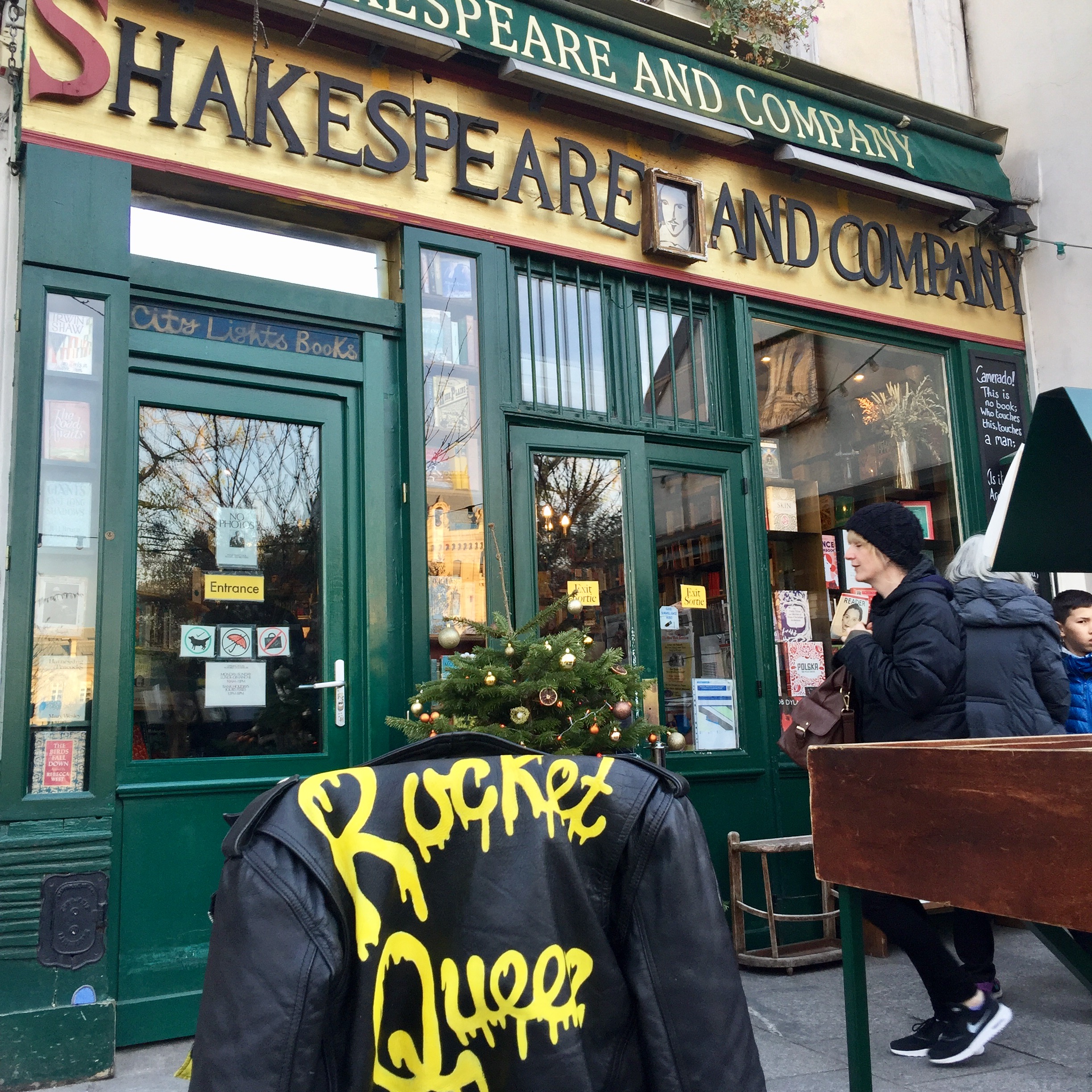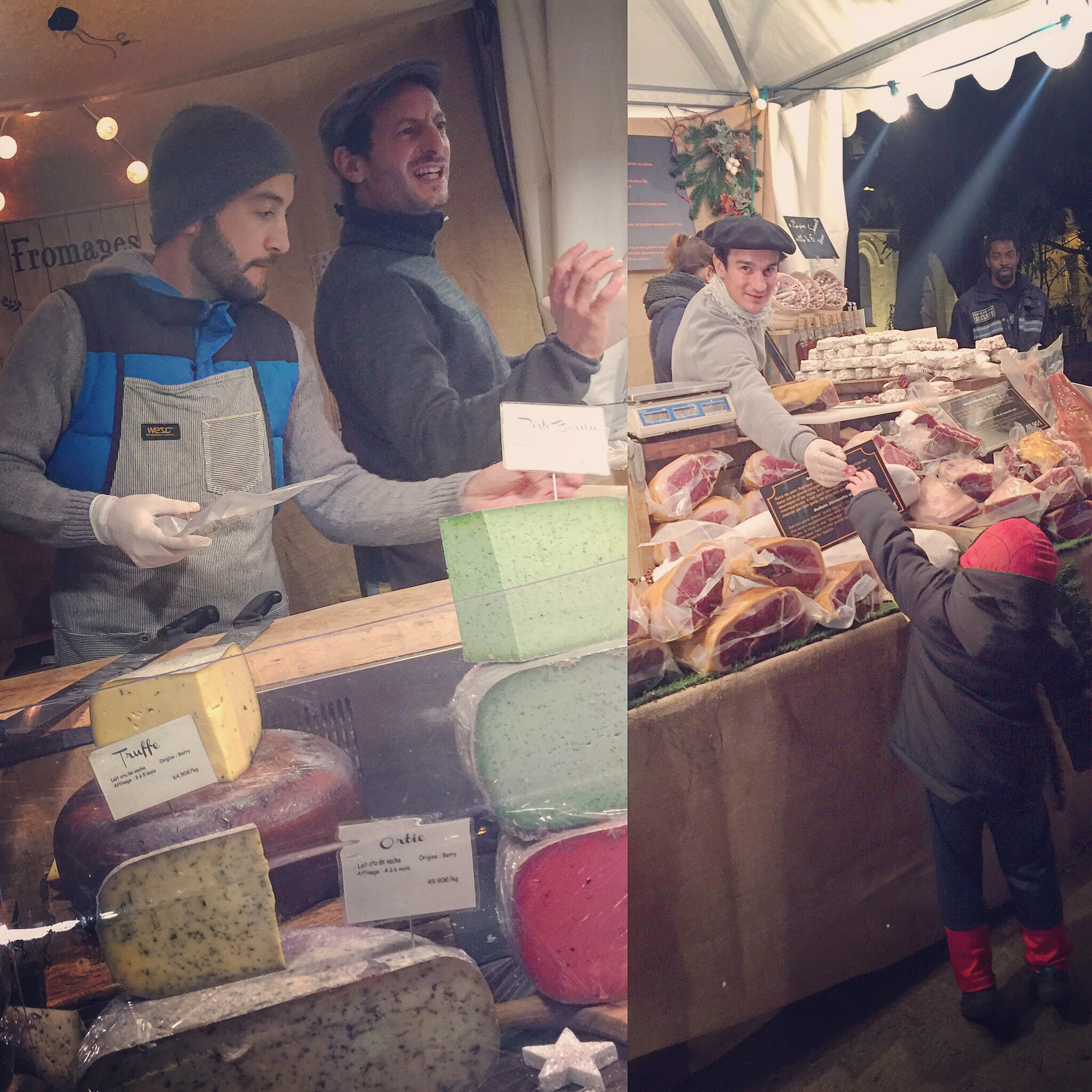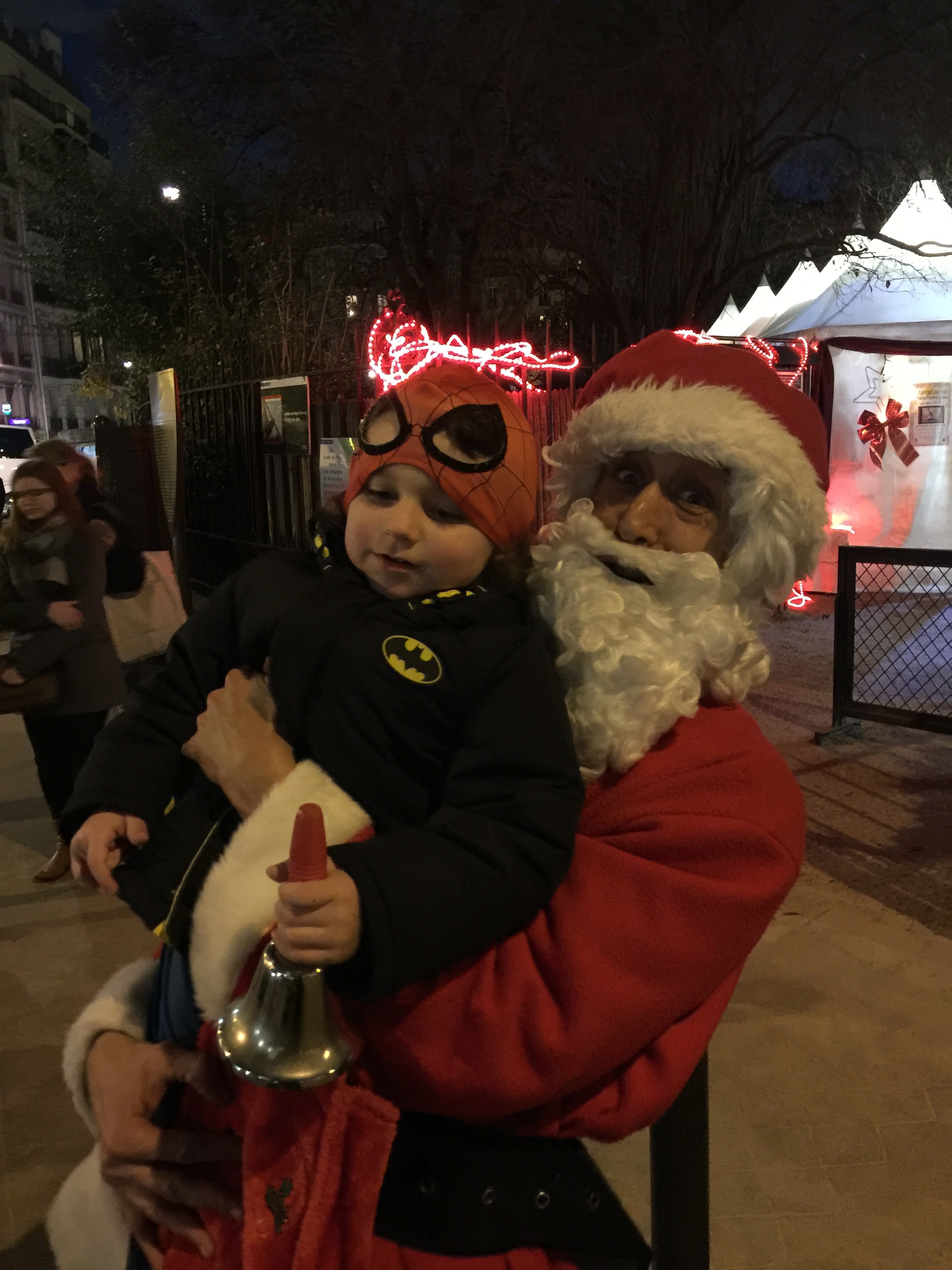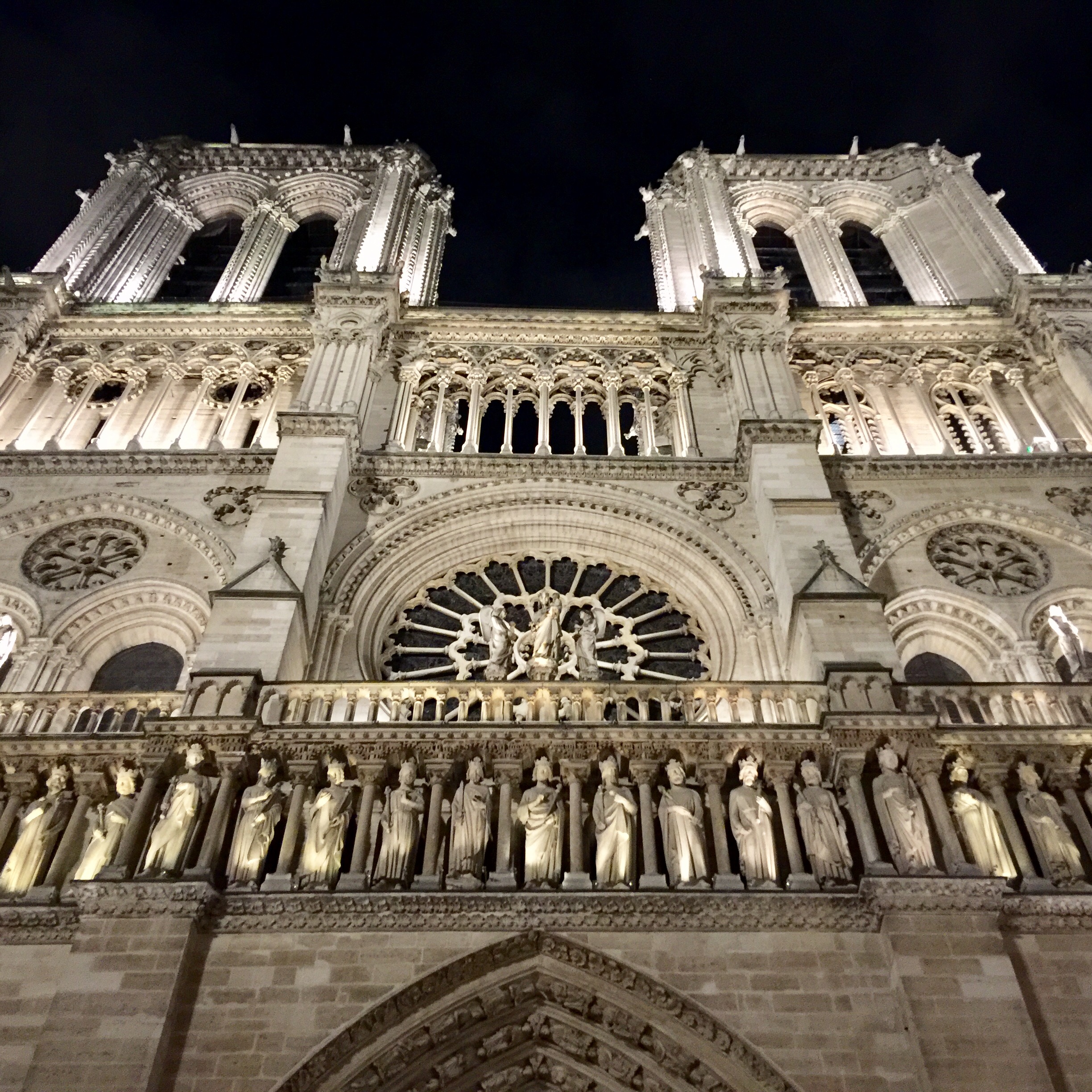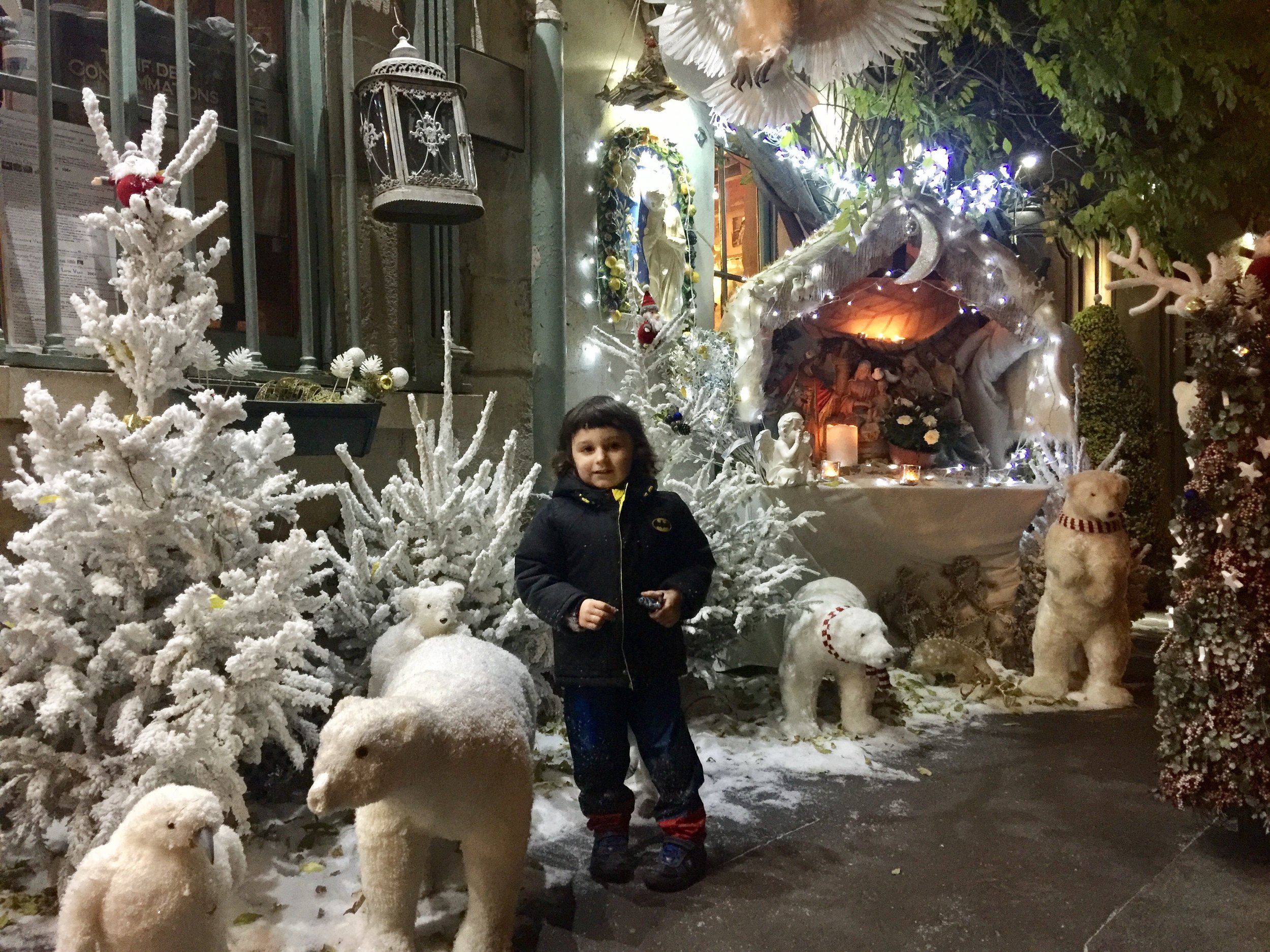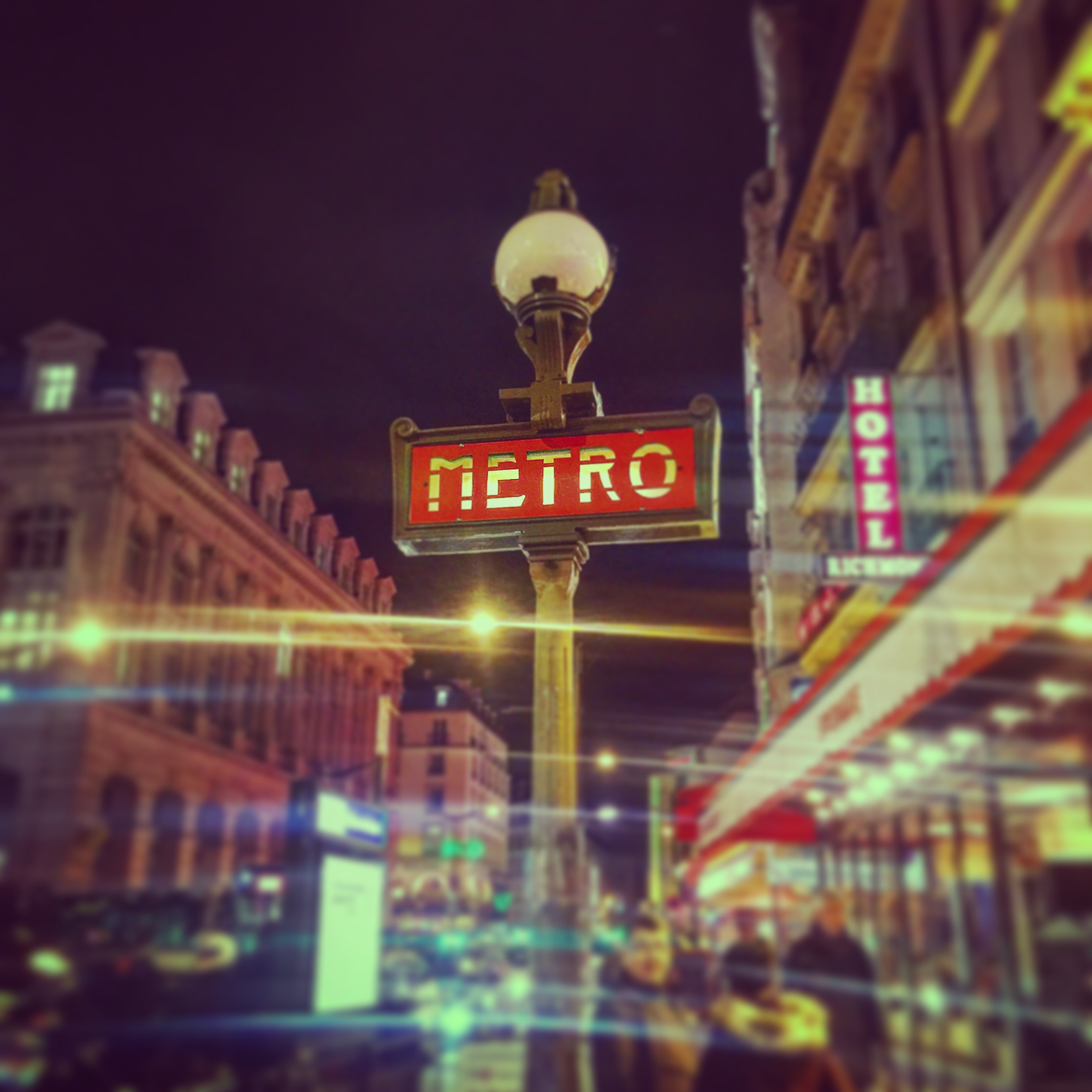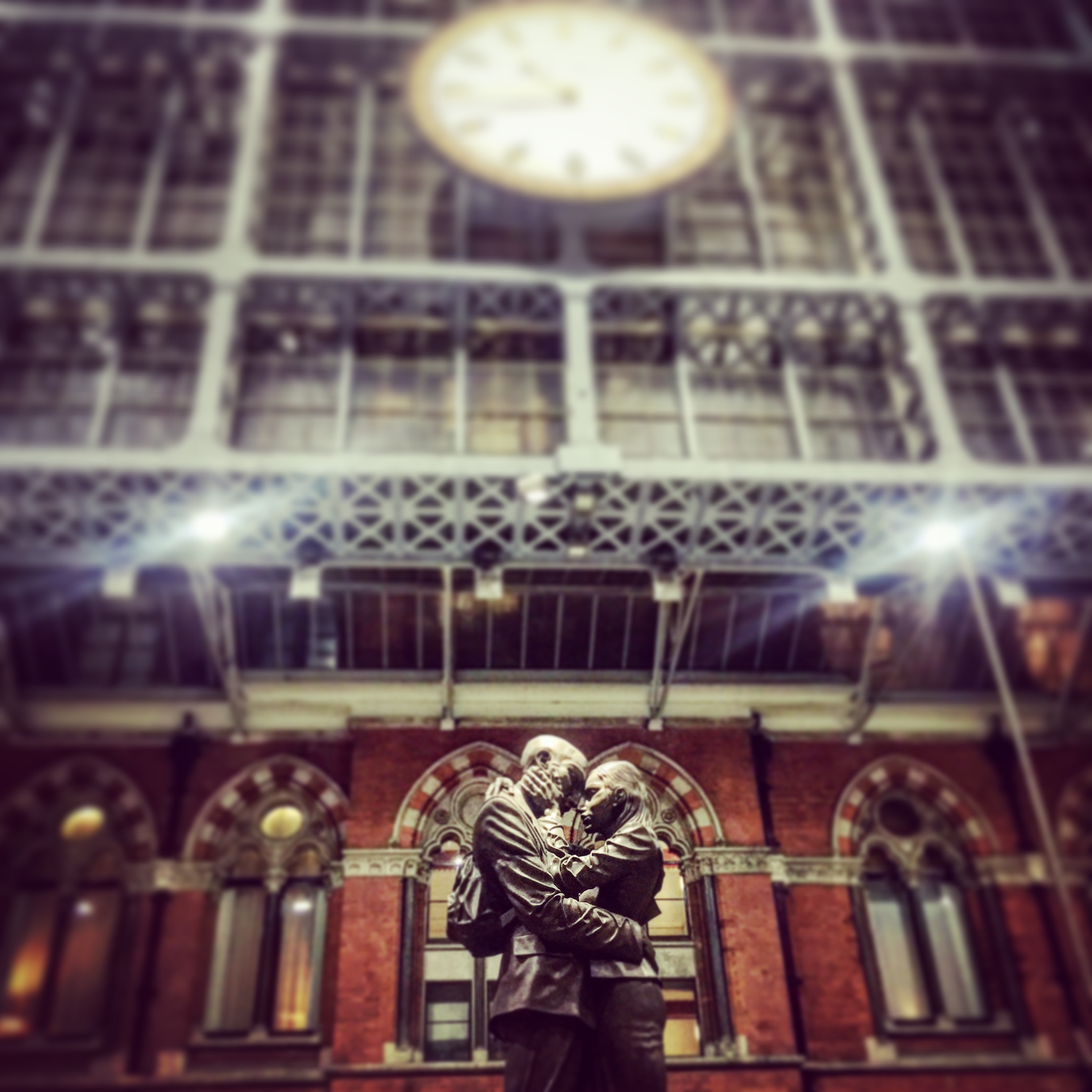 So we were on a strict time scale, and opted not to take the boat down to the Eiffel Tower in the end as this would have taken up all of our time. We went over to Notre Dame, and as the sun went down, it was actually just nice to hang out and soak up the atmosphere. As super cool as Xander is he is only 3 and so he was happy to play in the little play park along side the cathedral, and then chase the pigeon around with a new friend!
After dark, we went back over to the Christmas market as there was awesome live music, mulled wine and some amazing cheese! We got some delicious sheep cheese with truffle, goat cheese with herbs and a beautiful aged hard cheese to take to our party back in London the next day.
All day Xander and I have been practising our french! He's really good! He met (a rather shabby looking) French Father Christmas and was very happy to talk to him in French! I managed to drag him away from French Santa (who was giving him individual Dime Bars from a shabby furry bag) and we made our way North back up towards Gare Du Nord!
Still no firm plan....we stumbled across a beautiful little street just north of Notre Dame. There is a beautiful family run restaurant we had noticed last time we were there. They had the most beautiful Christmas display outside and Xander was happy to play there for a while. I was able to charge my phone in a beautiful new Portuguese deli next door called Talego, sit outside and sample some lovely Portuguese wine and meat! It was lovely. I took some lovely black pig chorizo with red wine away for the party and off we continued on our trek back across town.
It was lots of fun...Spidey and Black Widow were basically running through Paris and we came across lots of fun things...
We also stumbled across to Rue de la Verrierewhich is where the kilo vintage stores are and had just enough time to take a look and bag a few select pieces...result! We continued up and crossed through various neighbourhoods including some really cool bustling ethnic communities and got to see some real Paris action.
We arrived at Gare Du Nord with a bit of time to spare, so checked into Eurostar and relaxed with a final meat baguette whilst we waited to board.
Eurostar was on time and off we went, back to London. What a day! It was great....culture, vintage, fun for the small one and very christmassy in a great Parisian way. A perfect festive experience. it was pretty full on but then thats how we roll. We walked over 10 miles during the day.
We will definitely be back in Paris...but also going to explore more of Europe via Eurostar mixing both business and pleasure!
It was then back to London, leaving the next morning for a weekend long party at the Kent seaside...we had lots of nice meat and cheese to take with us...and also an amazing Rocket Queen Cheesecake (which I had made Thursday evening) ;)
RQV X