May 25 2016
So we have just had another successful and fun week at the Hackney Shop! We started the week with an awesome photoshoot on Tuesday for Born To Be Wild Summer 16 Collection (a lot of which has since been snapped up before it even hit the online shop!).
Friday night saw our usual drinks party which was lots of fun indeed. It was great to see returning customers (friends of RQV) and meet lots of new awesome people! Thanks to all that came by and spent time to talk and look! I always love it when people come in and actually take the time to look through the rails. A great thing about our shop is that it is carefully curated and not over stocked, like any good boutique should be (and unlike lots of vintage stores!) If you spend (not that much) time, you will be wowed at every unique piece! (So big shout out to all those that spent the time!)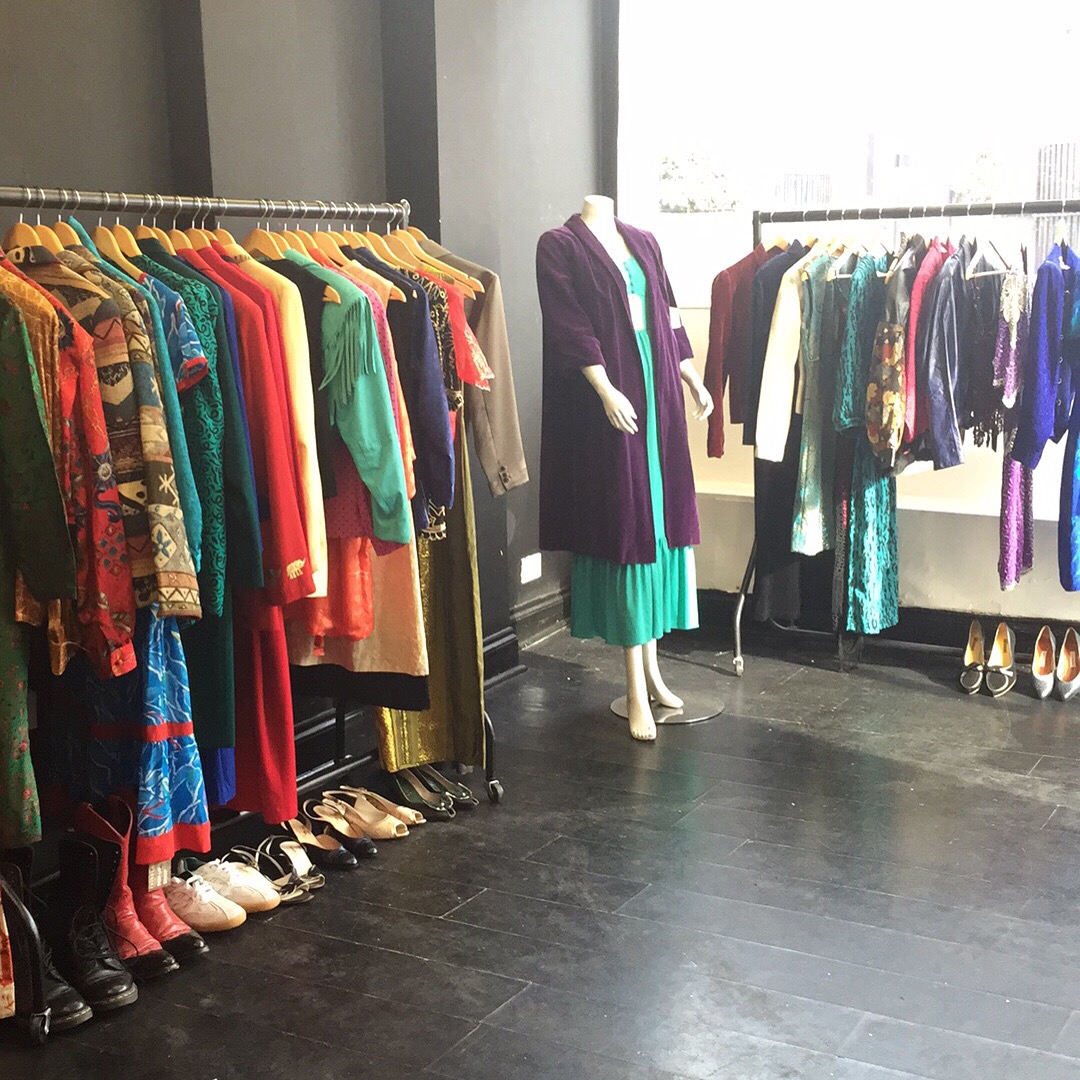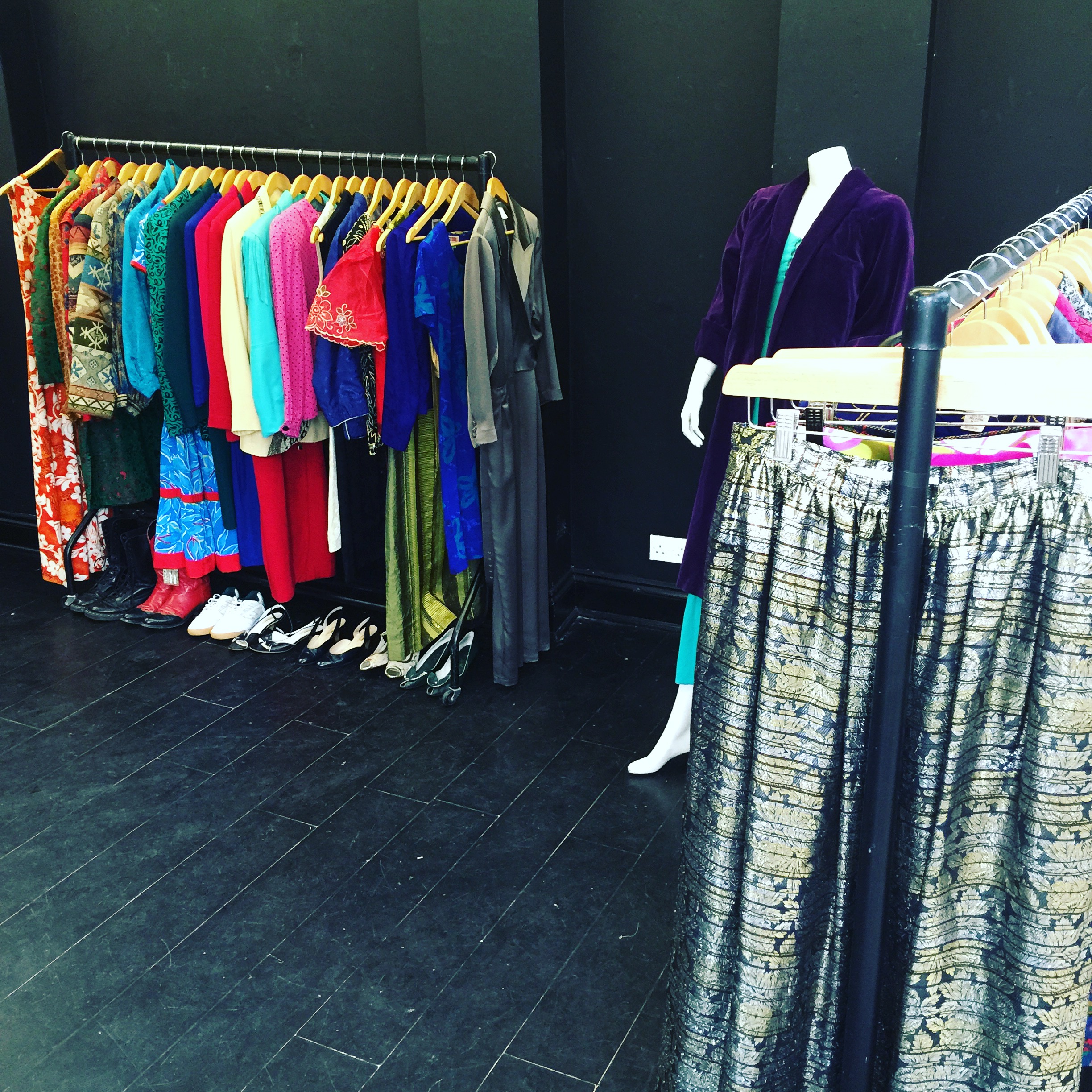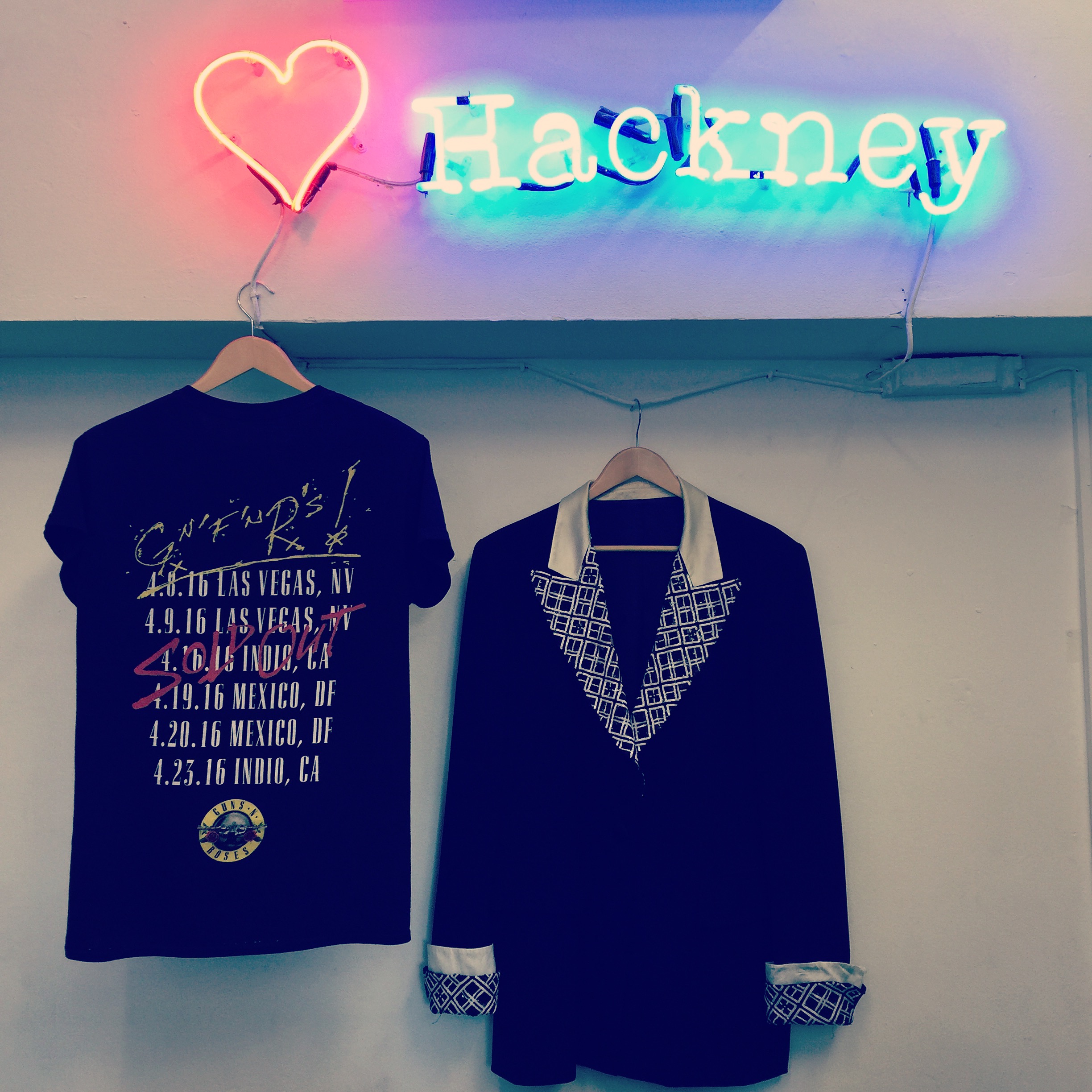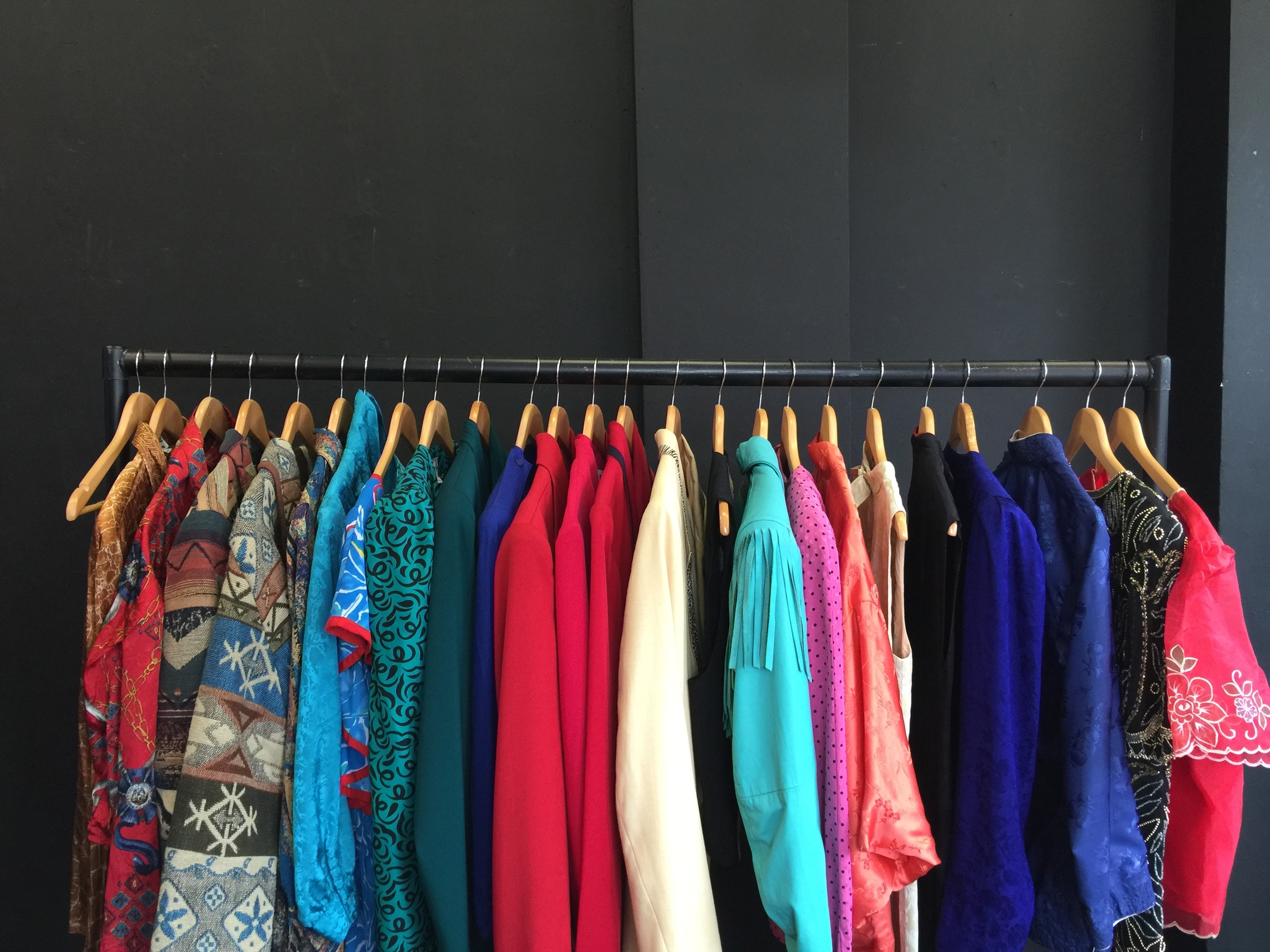 I met the lovely Gabi, who was looking for an outfit for a show she was in this week. She tried on lots and we were able to find her the perfect piece, and she also purchased another beautiful piece that has just been waiting for its new owner! She looked great in everything! The show, Welcome Home is an immersive theatre show and on this week only...check it out!
I met an awesome couple this week, who came in and spent time to try lots on! The lovely Angelina left with some beautiful pieces and they were a real pleasure to meet! Later that day, another awesome couple came in and they both bought epic pieces...the shop is becoming like a cooler version of The Kooples! I didn't get a pic of this lovely couple but hopefully will see them again! Big shout out to Daniel who took away the rad colourful panels leather jacket!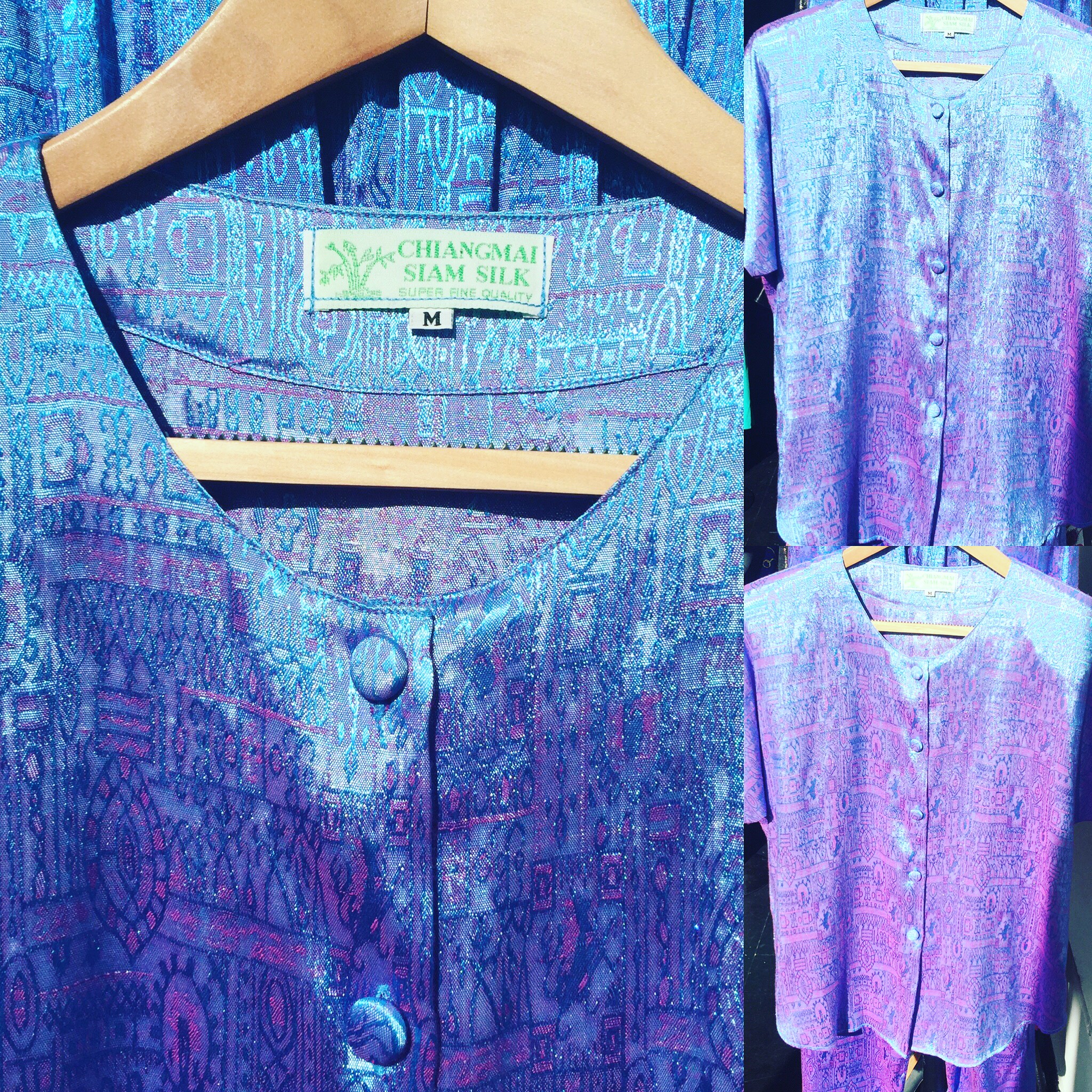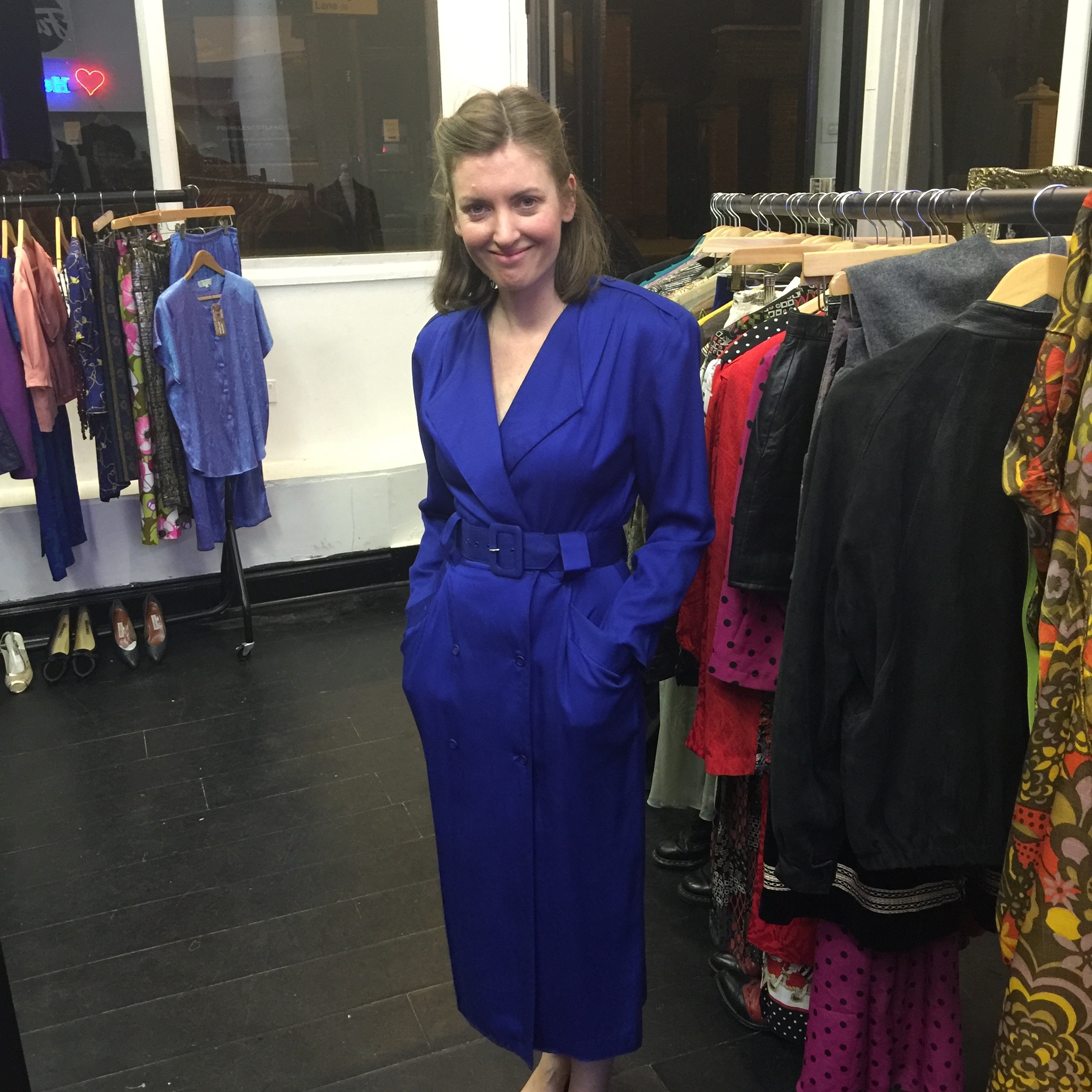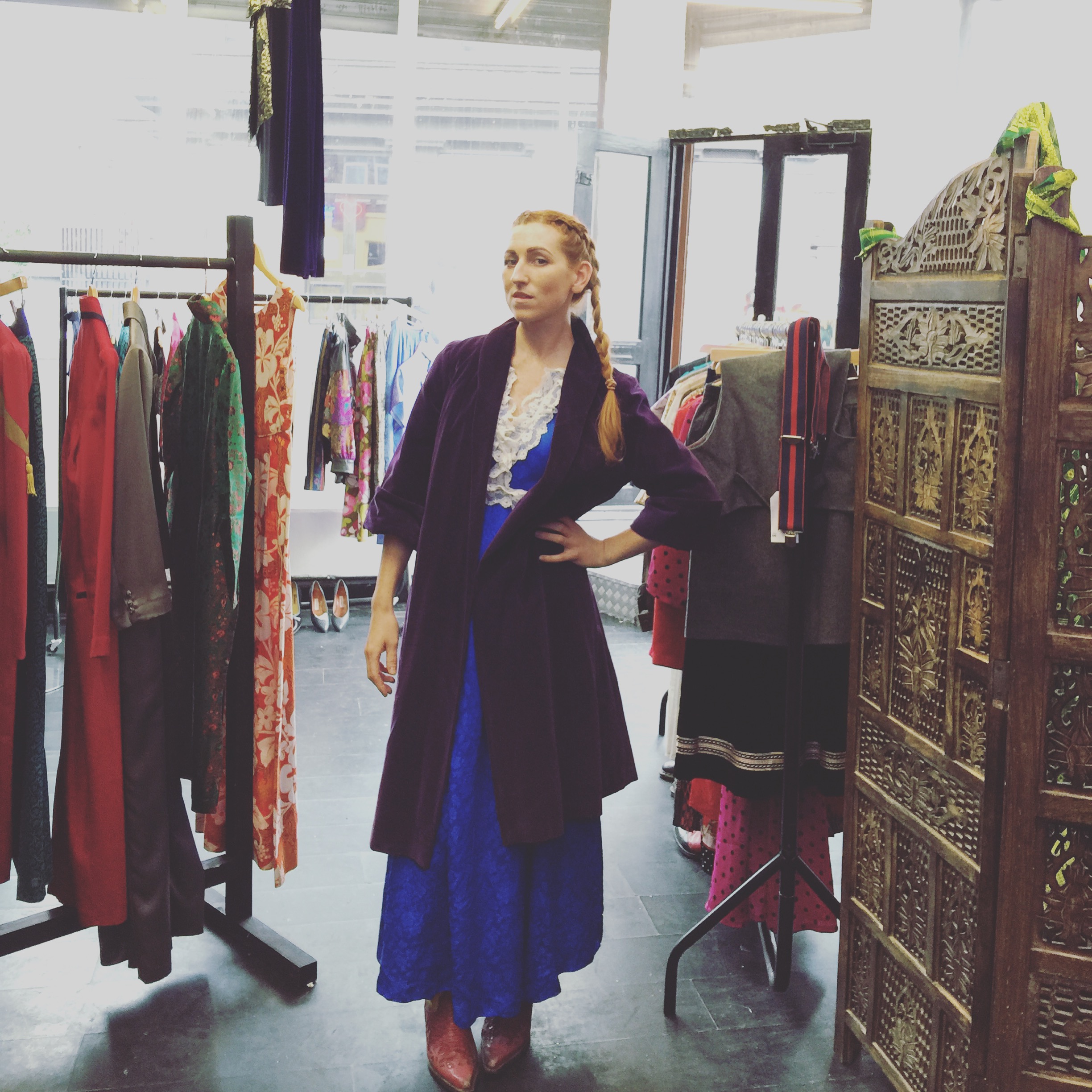 Before I knew it, it was time to pack up. I did have a message from a lovely lady who had seen the cool 80s jumpsuit in the window but hadn't made it back to the shop in time...she stopped by RQV HQ in Hackney central and tried it on...it fitted perfectly and now it is hers! So just so you know you can do that!
Am now busy sorting through photos for the lookbook and organising upcoming pop ups and events for the summer! In the meantime I have put an exclusive bank holiday sale on our online store...take a look - it's on until midnight May 30 and any existing discount codes also work.
Thanks again to all that came out to see us at The Hackney Shop!
RQV X