April 11 2016
You may remember I was talking about the upcoming GnR gig in Vegas a little while ago. The gigs were to be the first time in 23 years Axl Rose and Slash were together on stage and for a die hard fan like myself this is as good as it gets.
So that happened on Saturday night! (well them being on stage for the first time together technically happened at the Troubadour at their last minute April 1 show which I so nearly could have gone to!)
We set off for Vegas On the Saturday morning...haven't been there for 4 years so was really excited! Xander's first Vegas trip! We had a fun drive and arrived around 3pm. It was a busy weekend in Vegas with the opening of the new T-Mobile Arena (where the gig was) and I believe a big fight at the MGM...so hotels were booked up and expensive...so we found ourselves at Hooters! It was also logistically a good spot as I could walk back easily from the arena after the gig (via a bit of partying on the way!).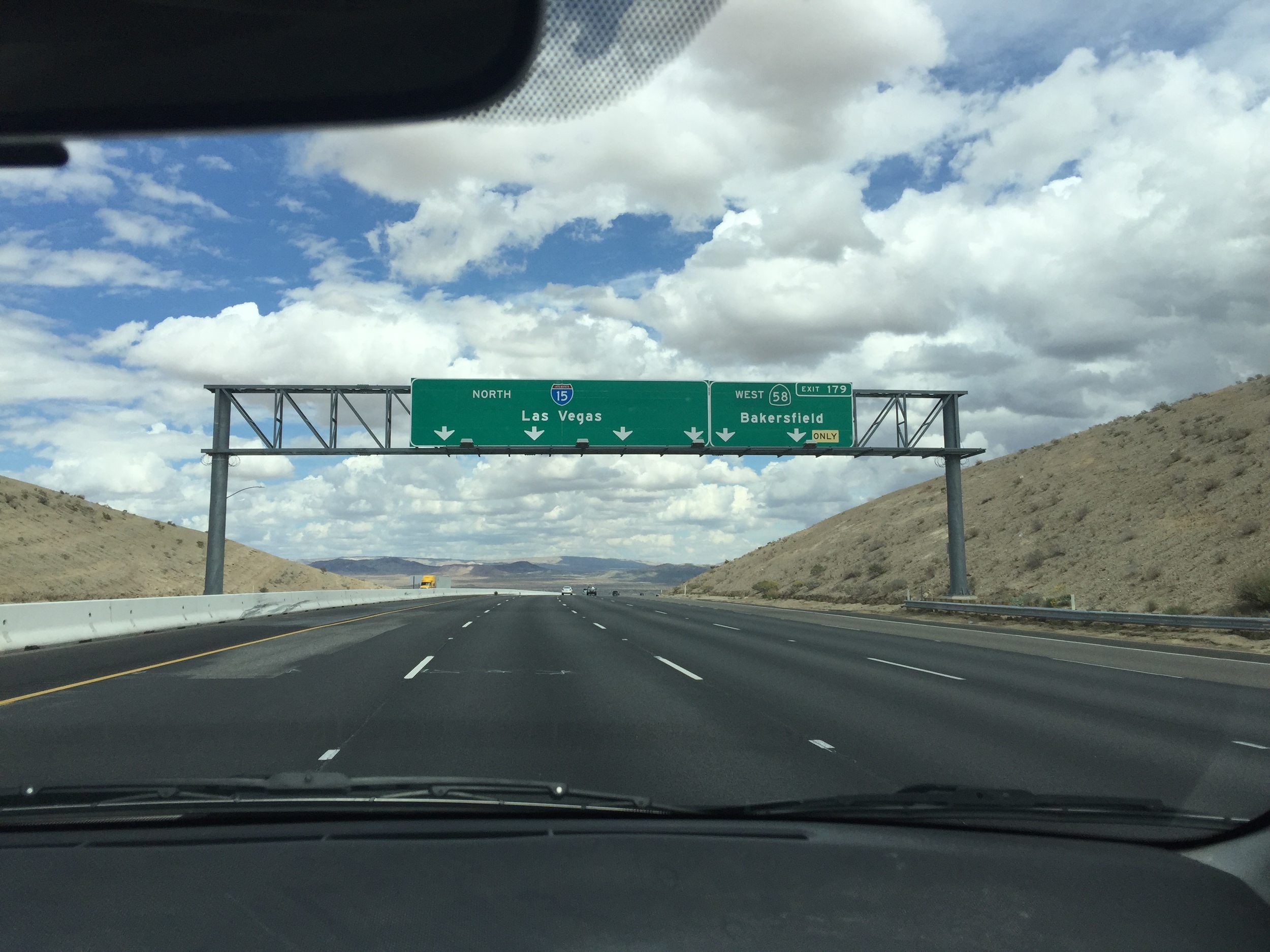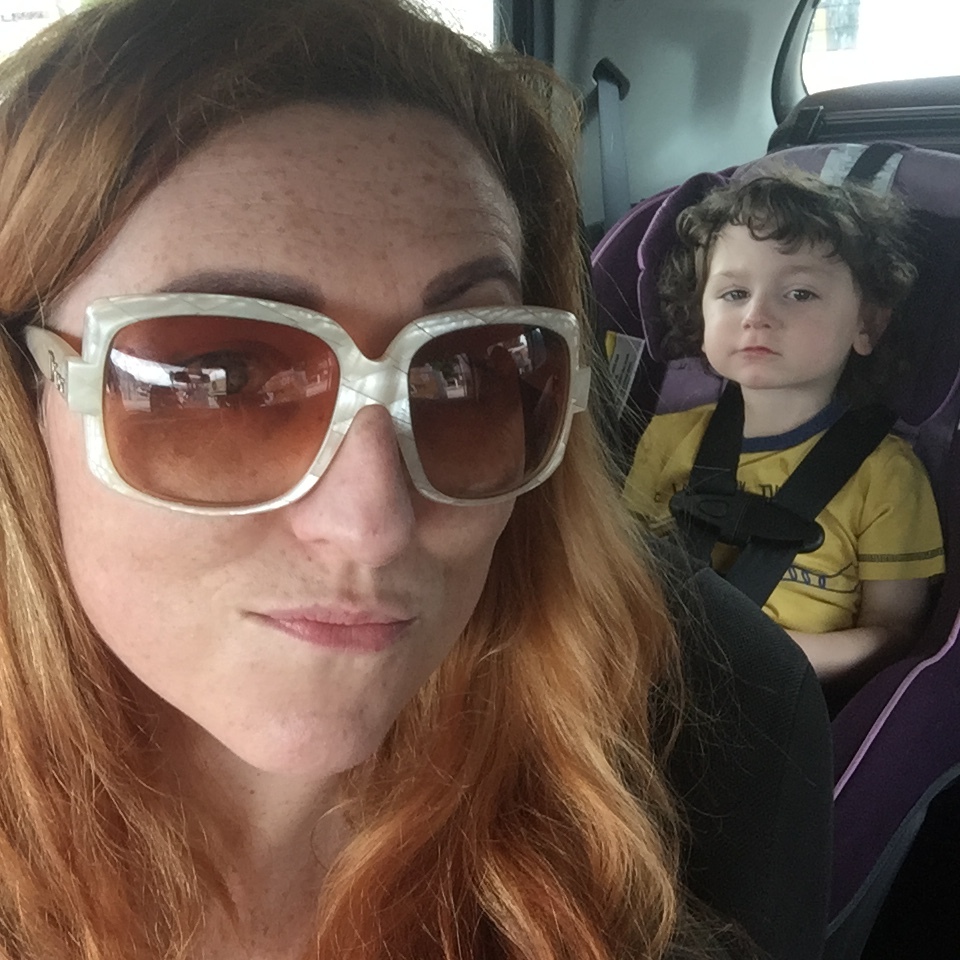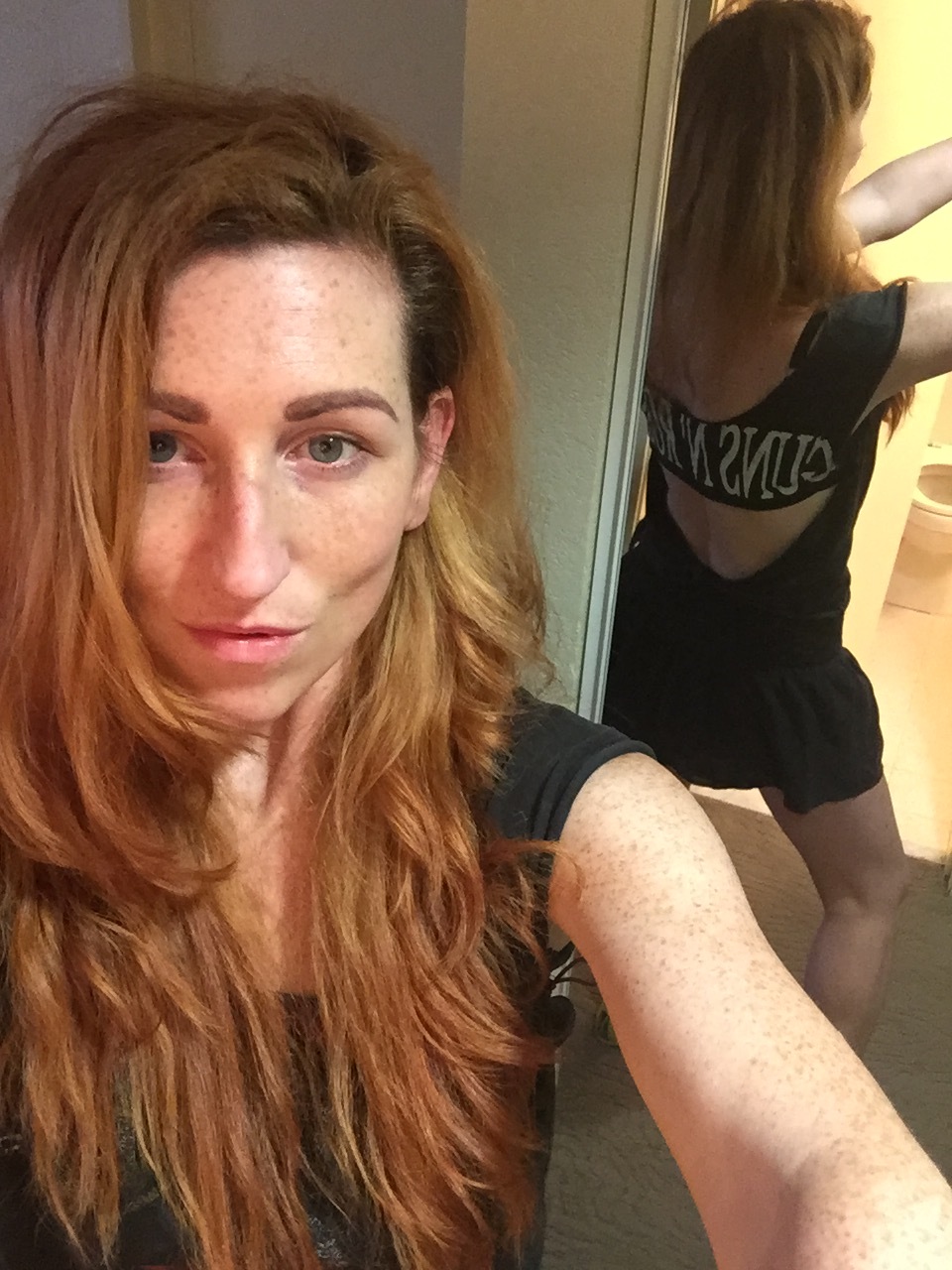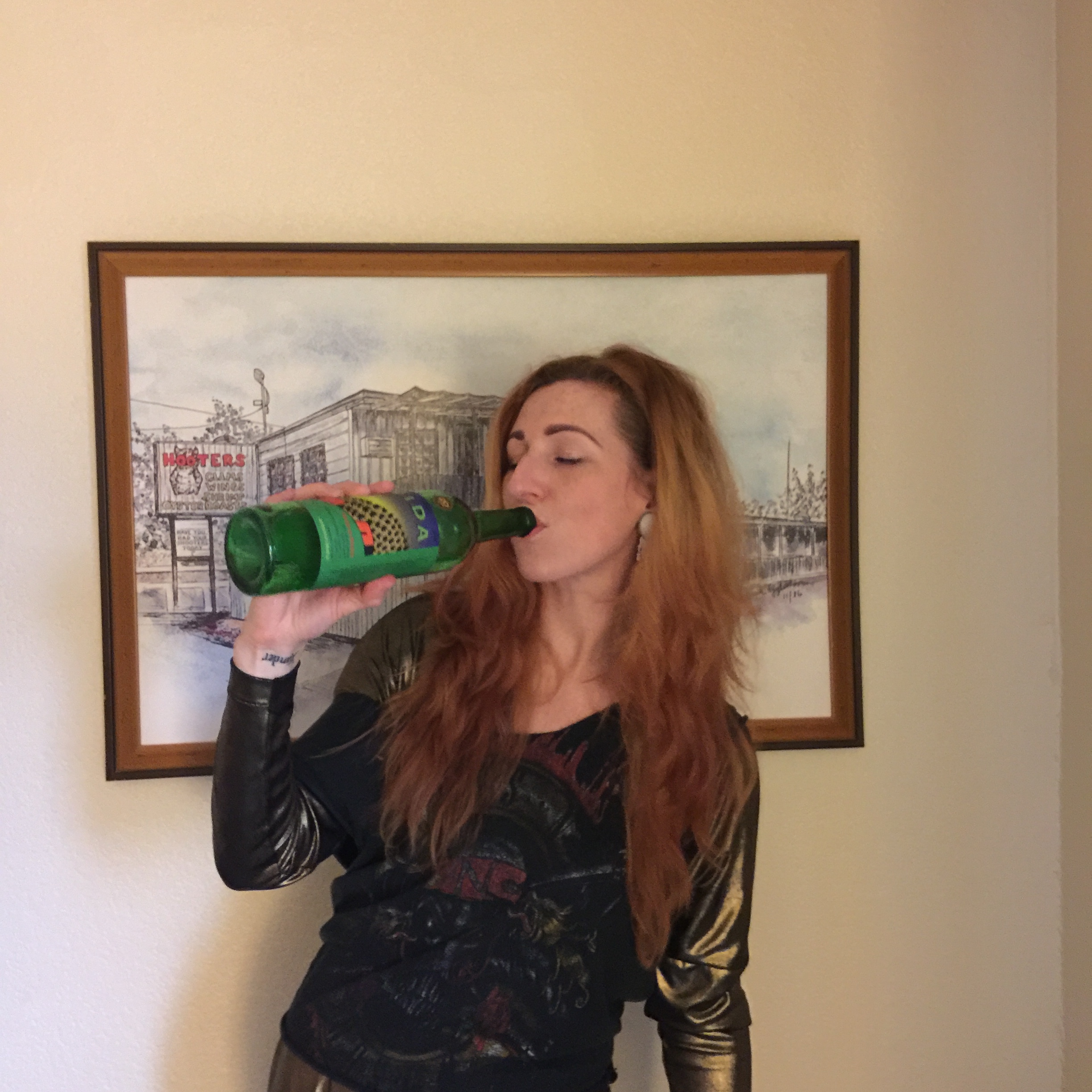 So the gigs sold out in minutes, and we only got 1 ticket. The Californian very kindly got me a ticket, and chilled with Xander whilst I went off to scream my head off, and get really rather emotional at this most anticipated reunion gig!
I've been to Vegas many times and it never fails to amaze me...the way they re-landscape it, build huge structures where you don't think huge structures could fit...the sheer scale of it all.
From Hooters we were able to cross over, past MGM and then go through New York New York, out into a new park they have landscaped which leads nicely to the arena. I think Xander was impressed that he saw the pyramids and the Statue of Liberty so close to each other!
On the way over we made some new friends...only in Vegas!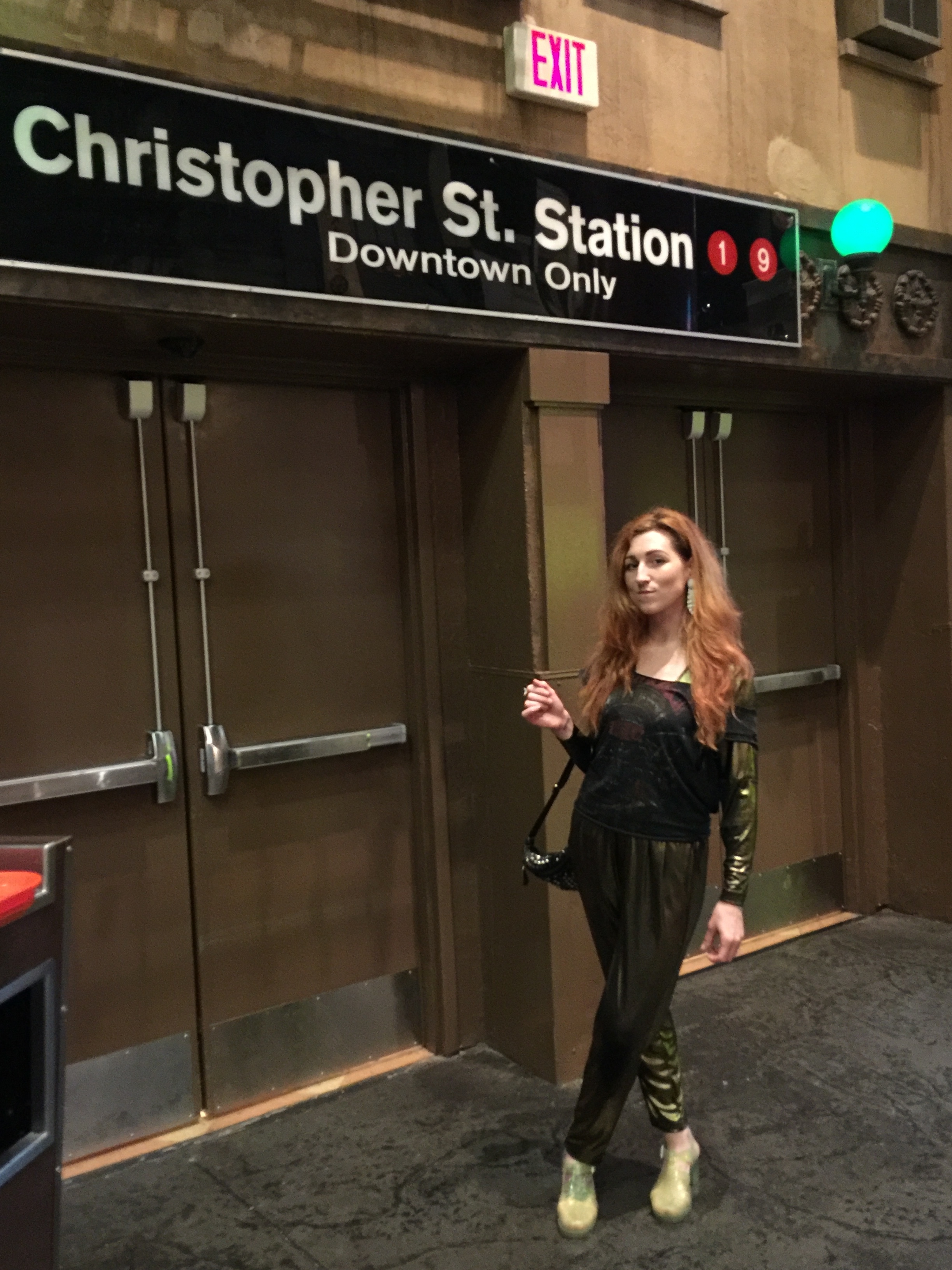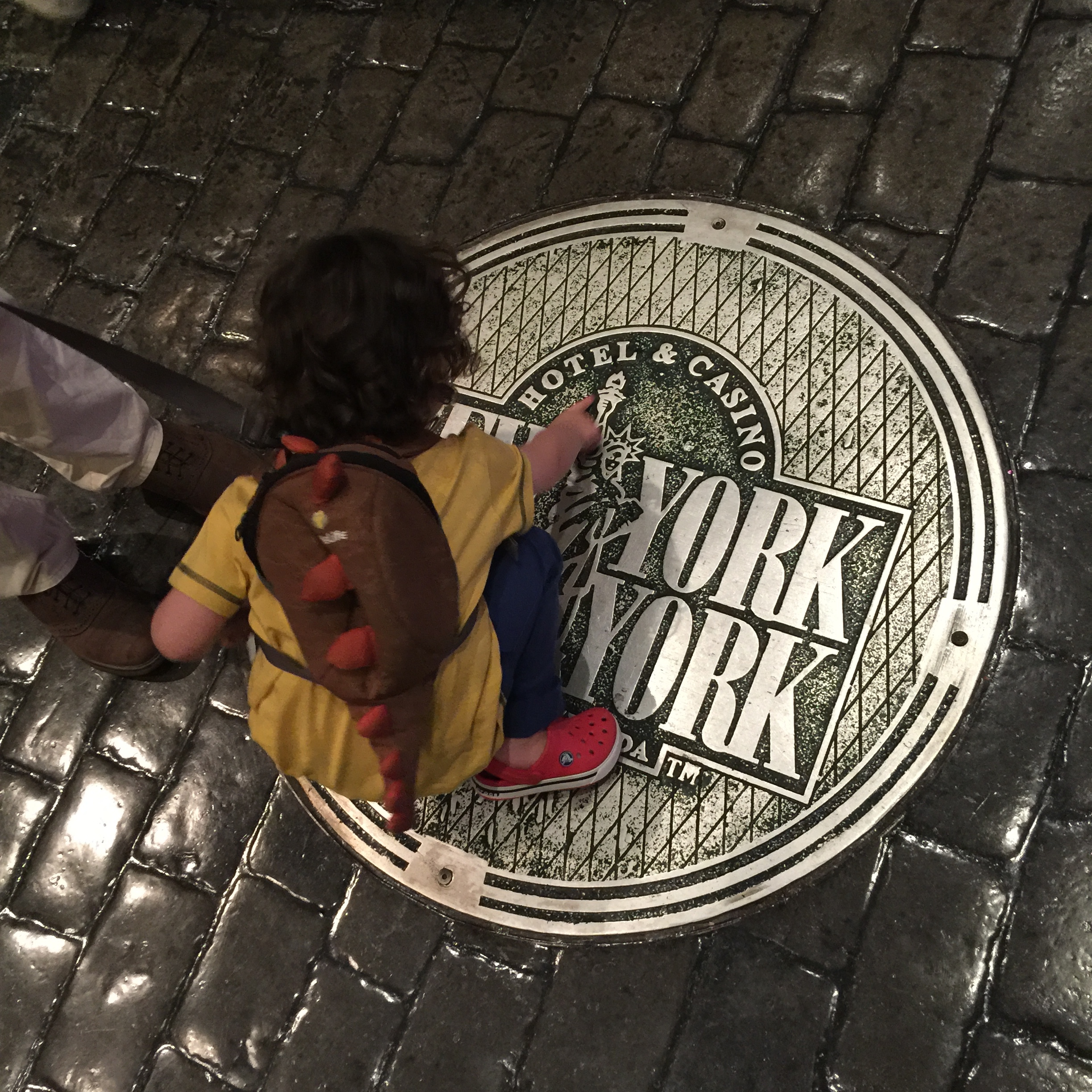 We had a nice meal in New York New York, and it was super exciting to see all the GnR fans walking around...you could tell these were real fans..the tickets had been so darn expensive and hard to get hold of, it was only die hard fans like myself. The atmosphere was electric! As we wandered outside to head towards the arena, we went out onto the strip to see what was happening. There was a live rock band playing outside the Irish bar at New York New York. They were really good and Xander was doing some awesome dance moves on the Brooklyn Bridge with a bit of an audience! As we made our way over to the outdoor stage area everyone at the bar started clapping him and the singer did a shout out and came out and sung with him! Xander was rocking the strip!
So we headed towards the arena and the party atmosphere continued...everyone was so excited and nervous almost as we'd waited so long for this! (Sorry if I'm sounding a bit crazy here!).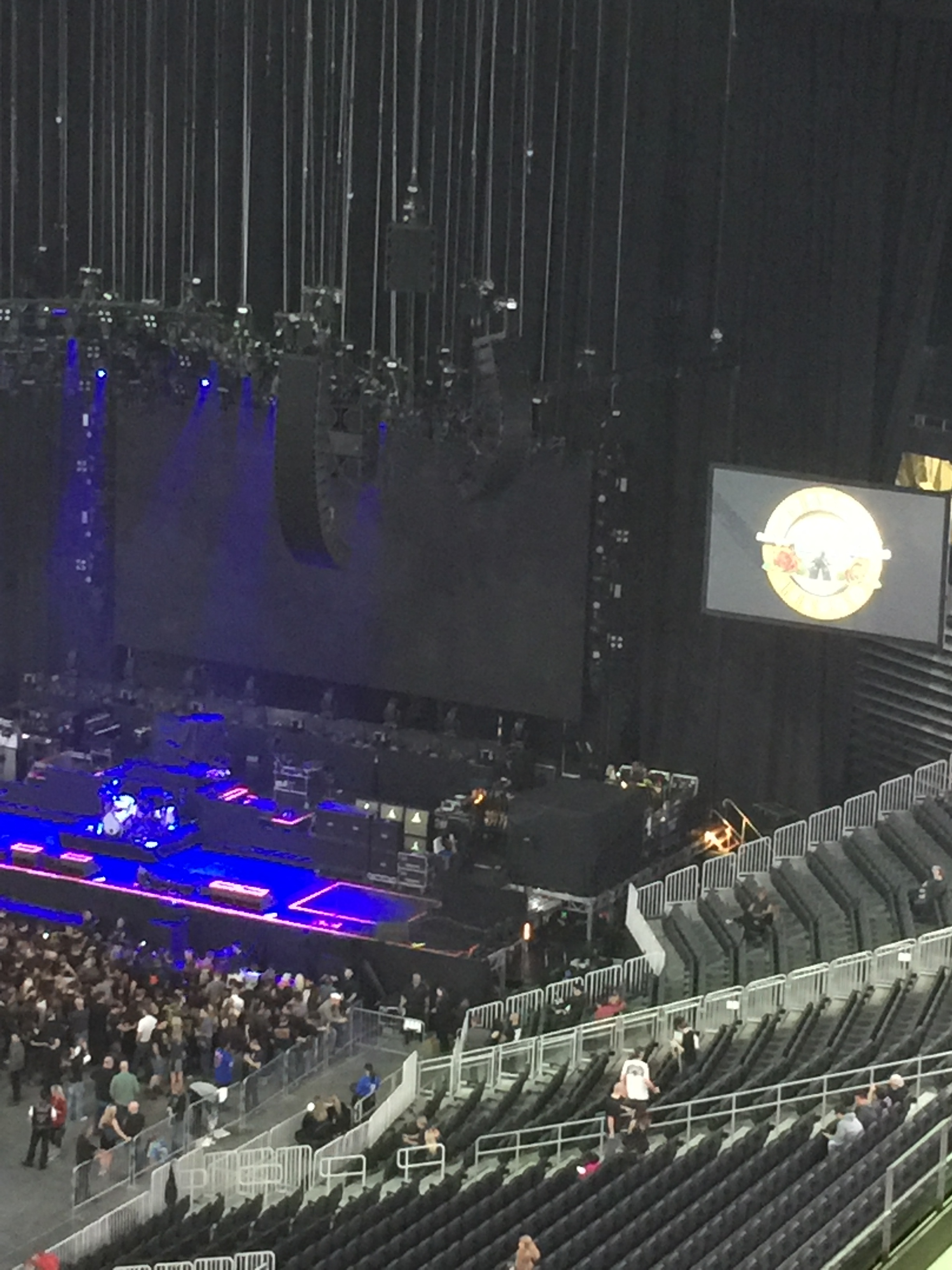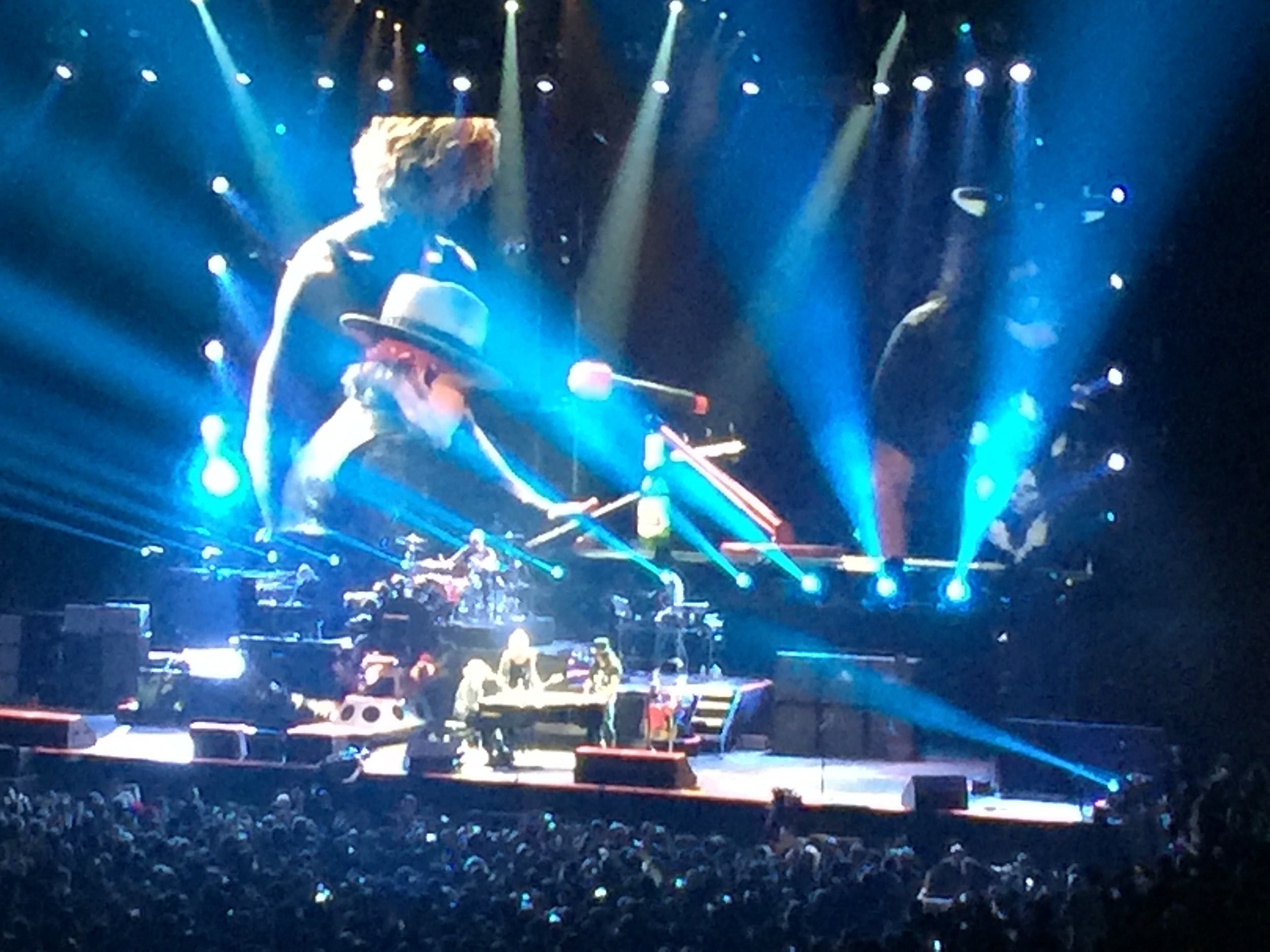 There's some awesome Burning Man art in the new park which is basically the concourse for the arena, and it was cool to be able to show Xander, who thought it was really cool! It added to the magic of the night! Xander and the Californian then dropped me off at the arena...and then I was on my own!
Now, there was a while before the band were on (and lets face it they never come on on time....(and apparently Axl was watching the big fight over at MGM). I went to scope out my seat...it was quite close to the stage, but also really high up...(only one available) and I couldn't help but wish I was lower and closer to the stage! A standing ticket would have been my choice of course!
So I had a margarita and went to guest services to see if they cold help me out. The guy in front of me in the line had just had his ticket switched around so all of his family could sit together. When I asked if there was any chance of a better ticket, he handed me this now spare one...right at the bottom/front and at $350 value...result!!!! This night's just getting better and better!
I went down to see the new seat and it was awesome! In the meantime, a friend of mine who I met a GnR gig 10 years ago in Vegas who was there too messaged me and said he was backstage! So now I was thinking how do I get backstage?! Unfortunately that wasn't gonna happen but I was OK with that! I went to get a last minute margarita before they were gonna be on, and in the line a guy came up and asked me where section 13 was. That was my new section so I pointed him in the right direction. He told me had gone last night too and how awesome it was (another die hard fan). So we checked tickets and we were sitting next to each other! Crazy! They started the set with It's So Easy (my favourite GnR song of all time!) so he told me to run and not miss it and he would get my drink. He then turned up with a HUGE margarita and turned out to be the best gig buddy ever! He new every word to every song, and got as emotional as I did as we heard our favourite songs being performed by Axl, Slash and Duff! YAY!
What an EPIC gig! At the end I got my gig t shirt which I will be wearing a lot I reckon, and we made our way back Vegas style, for a late late night bloody mary in the New York New York! Burton, my new friend and I parted ways around 4am and I made my back...although wait - I got side tracked in the NY NY Irish bar as a live act were raising the roof with The Proclaimers' 500 miles! (So I had to go in and dance to it!) Ok...back on track and I was happy that I only had a short walk back to Hooters! Ha!
The next day...(a little hung over to say the least) Xander, the Californian and I went to the Rio Brunch Buffet and had a slap up meal! Oh did I mention it was raining almost the whole time? Yes that's right, raining in Vegas! Although it definitely didn't dampen spirits for the gig, we didn't really fancy wandering along the strip in the rain so I didn't get to do my ritual of getting a pina colada at Paris in a souvenir ceramic cup...and the line to get a picture at the Las Vegas sign didn't seem too appealing either...That's OK as we'll be back soon!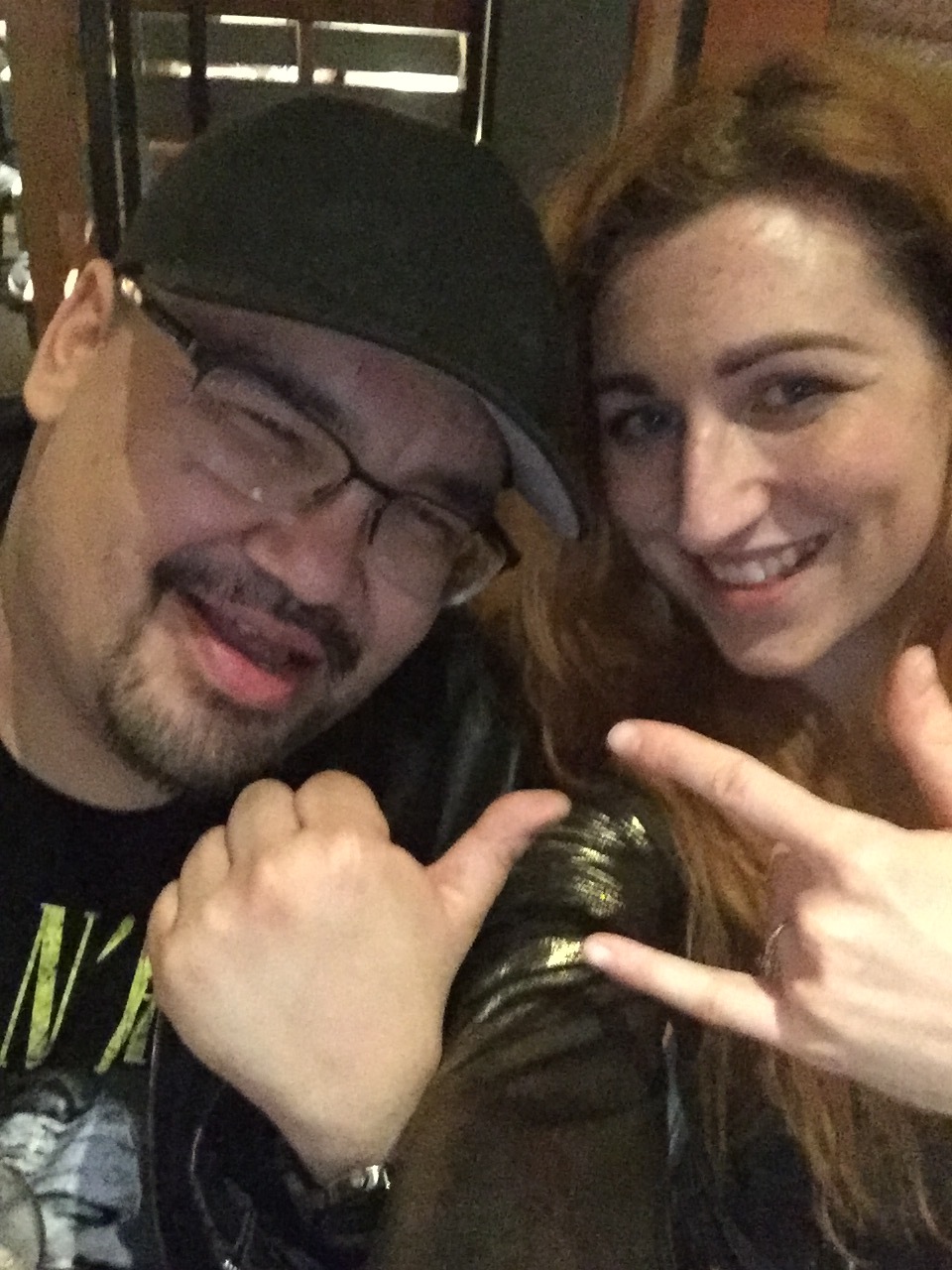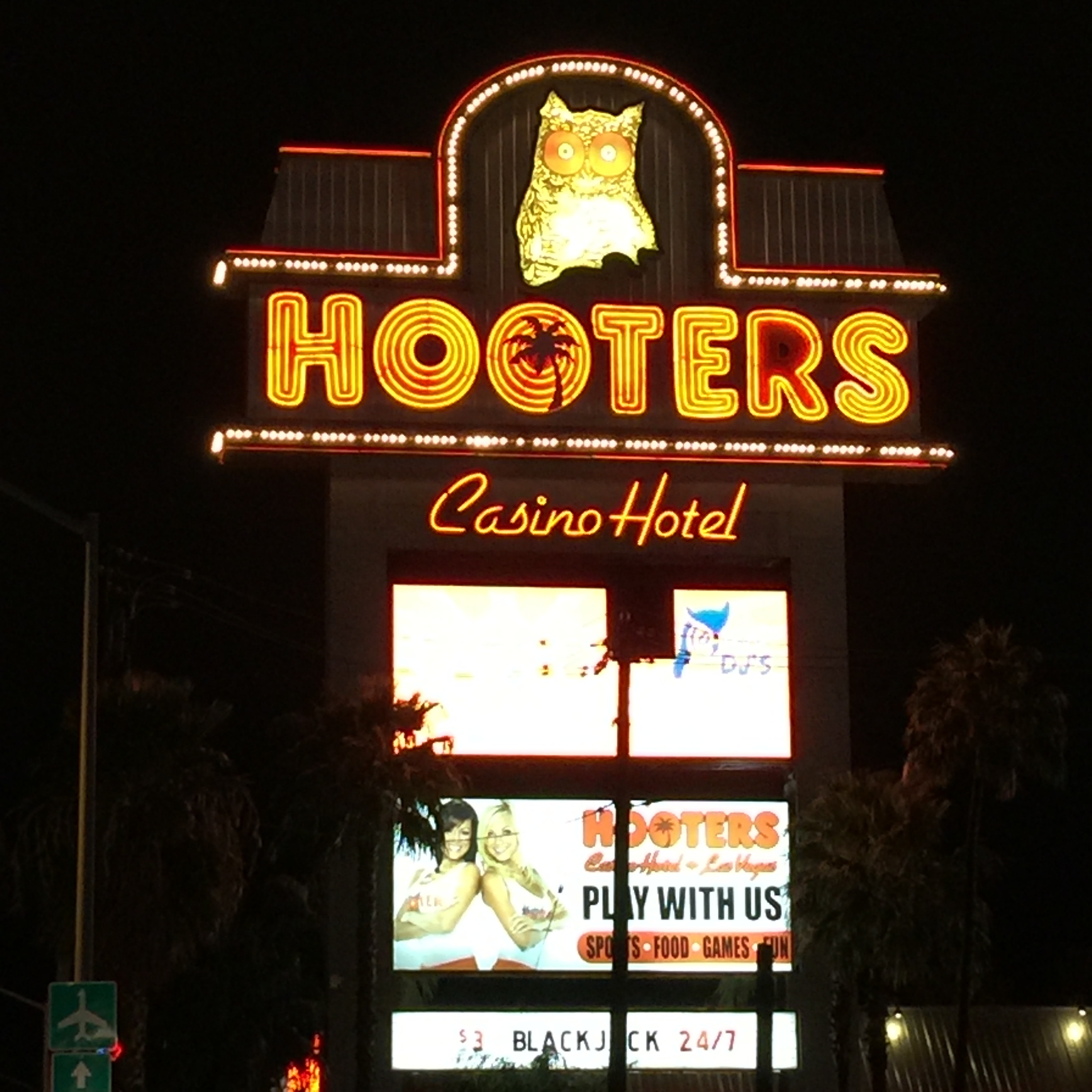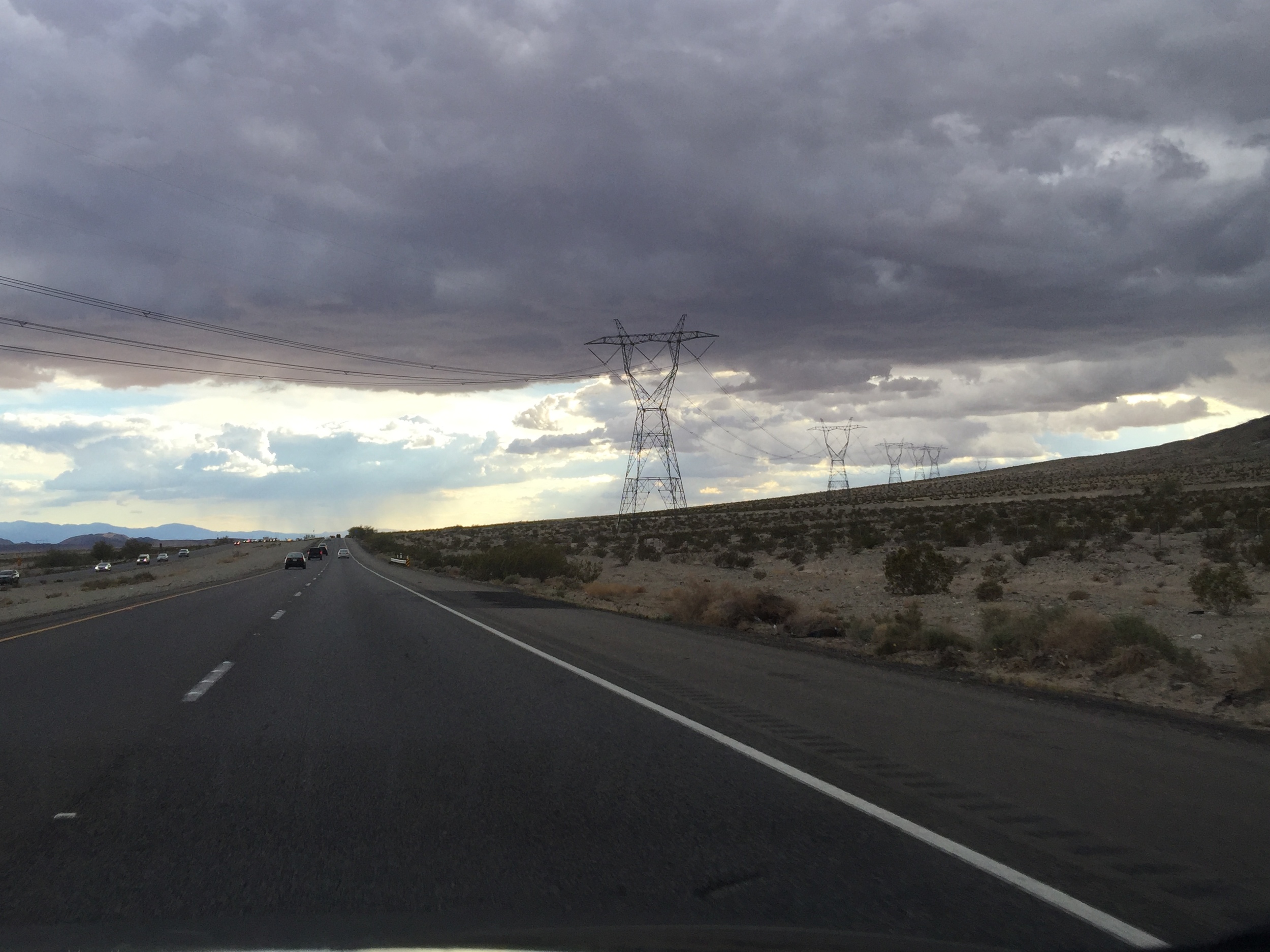 We did however scope out where we could look for some vintage to add to the summer collection! And then before we new it, it was time to get in the car, and head back to Cali...
RQV X