26 October 2016
Everyones been talking about Balmain X H&M. I remember when Versace did a collection for them any people were killing each other to grab a piece instore! I understand that the designer label is appealing, and also agree that the new Balmain pieces are really nice.
I am more of a fan of getting a piece of the real deal…and even better get a vintage piece! I have my wonderful high waisted 1990s Versace Jeans that I whipped out instead of partaking in the H&M Versace frenzy…
and although I don't have an original Couture Balmain piece I was able to whip out a beautiful jacket from RQV Winter Luxe Collection we've just sourced over in California. This jacket was acquired pre Balmain X H&M frenzy and I think you'll agree its more inline with the couture stuff….and more unique!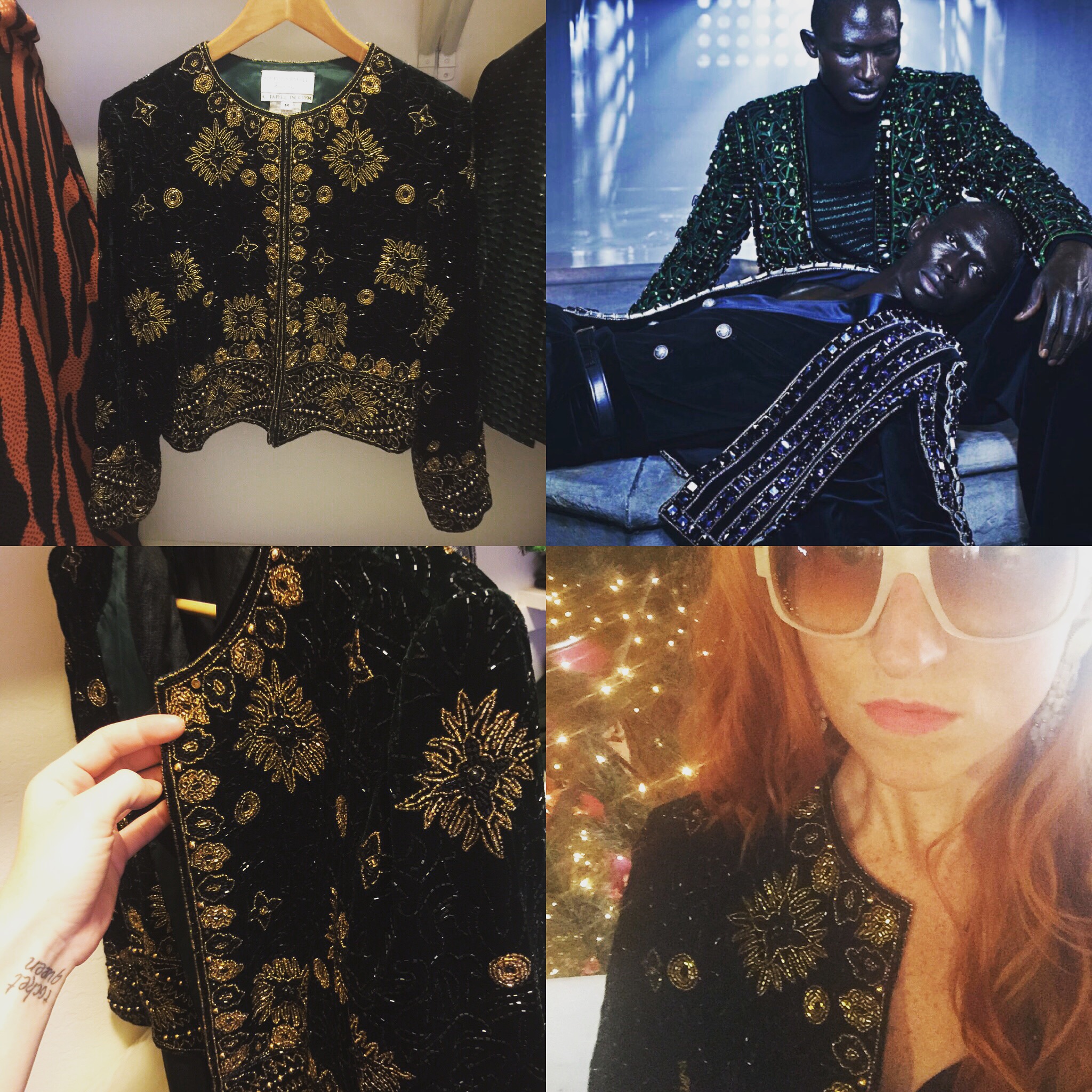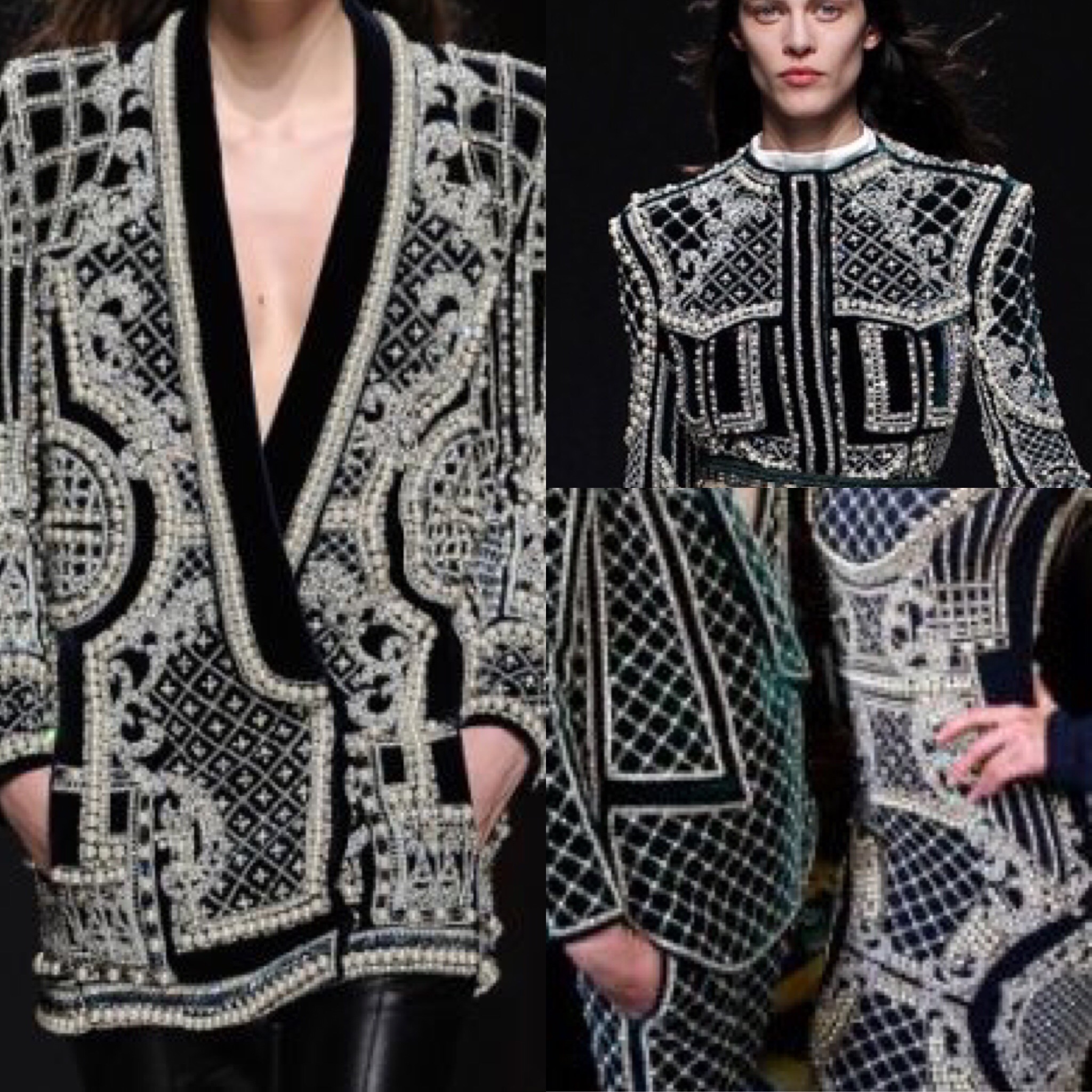 I teamed it with a vintage Escada Couture jacket recently for an awesome overly embellished look! Just how I like it!
RQX X