November 14
Last week Salvage Bags had the Hackney Shop and invited myself, and Polly Bear to collaborate in a week of workshops, partying and overall fun and creativity!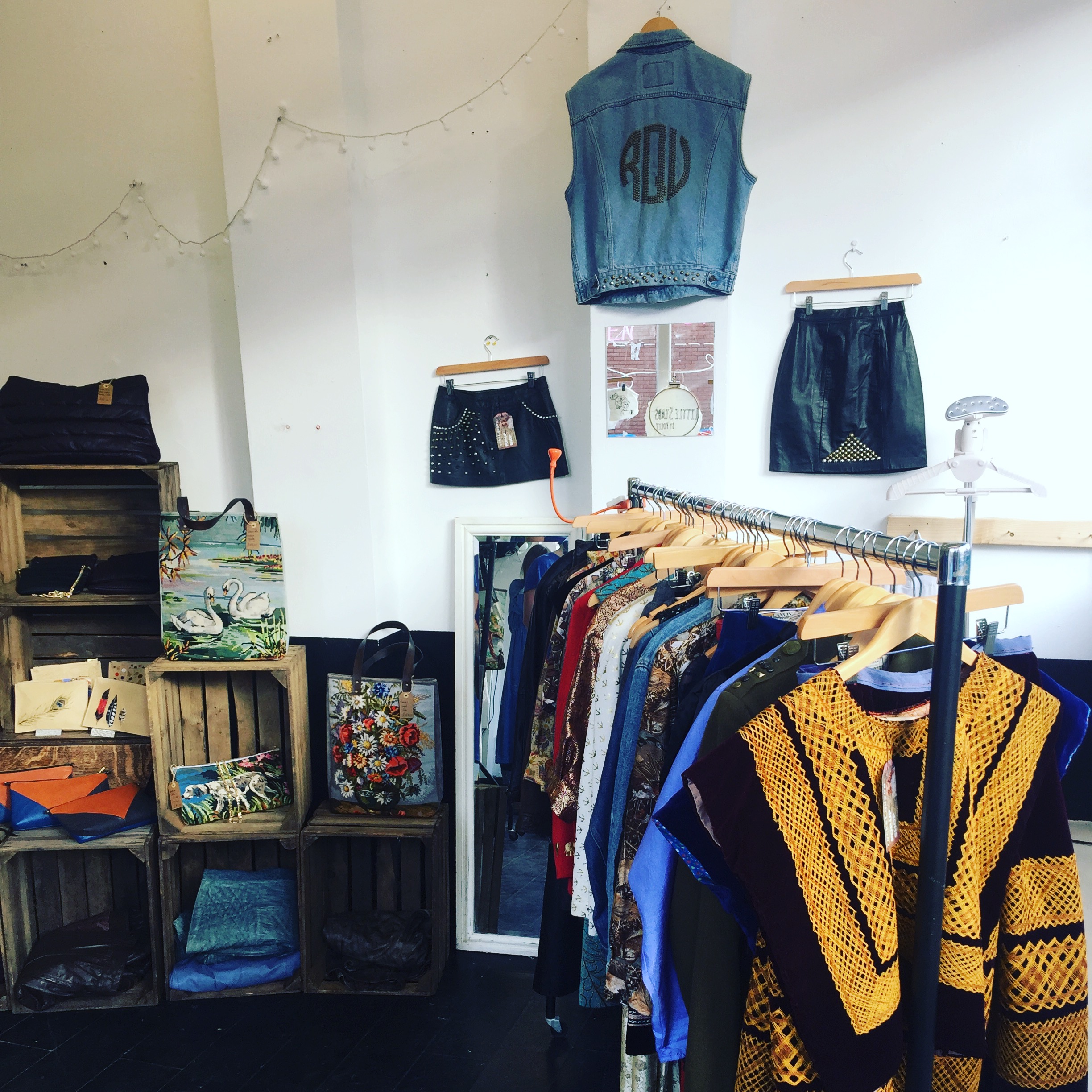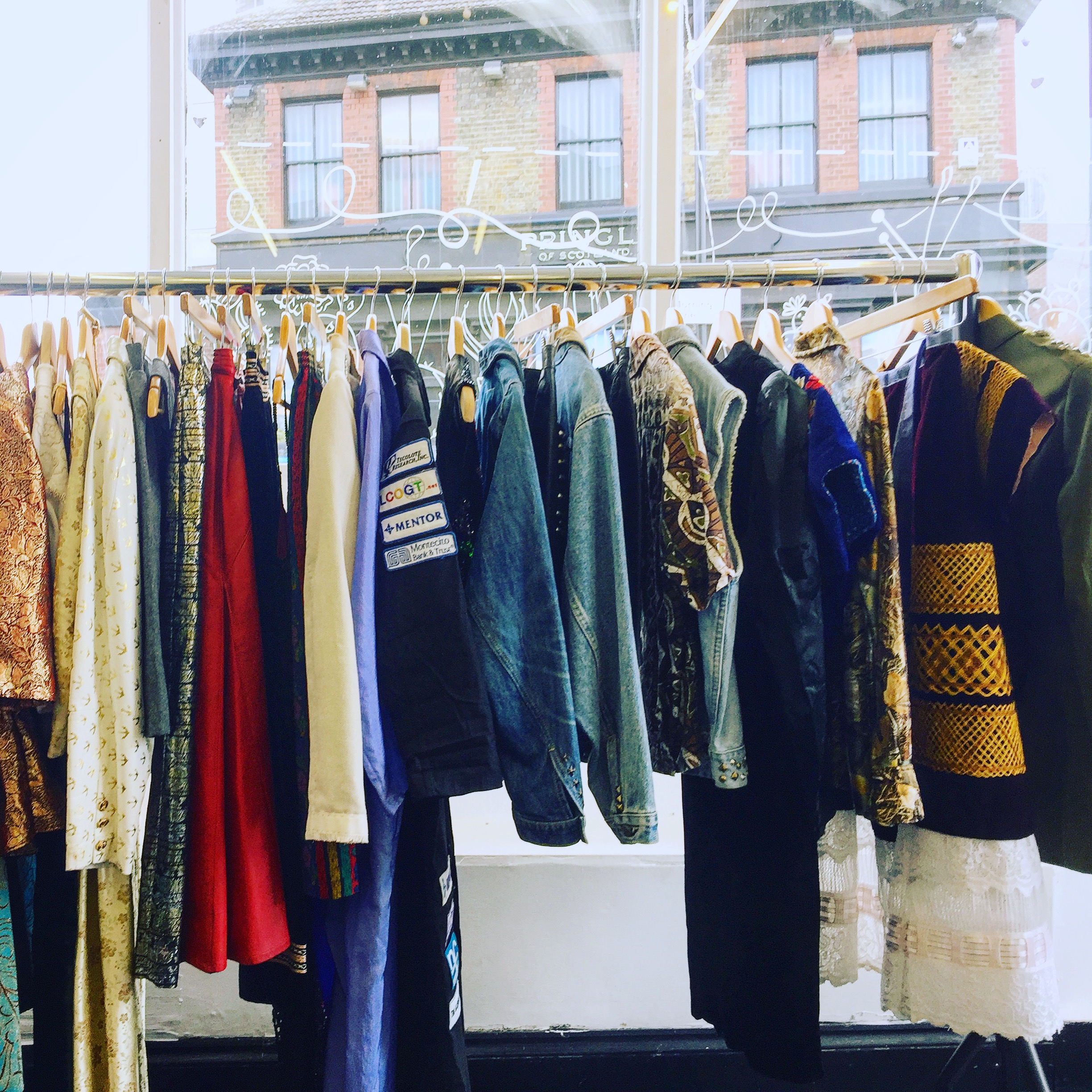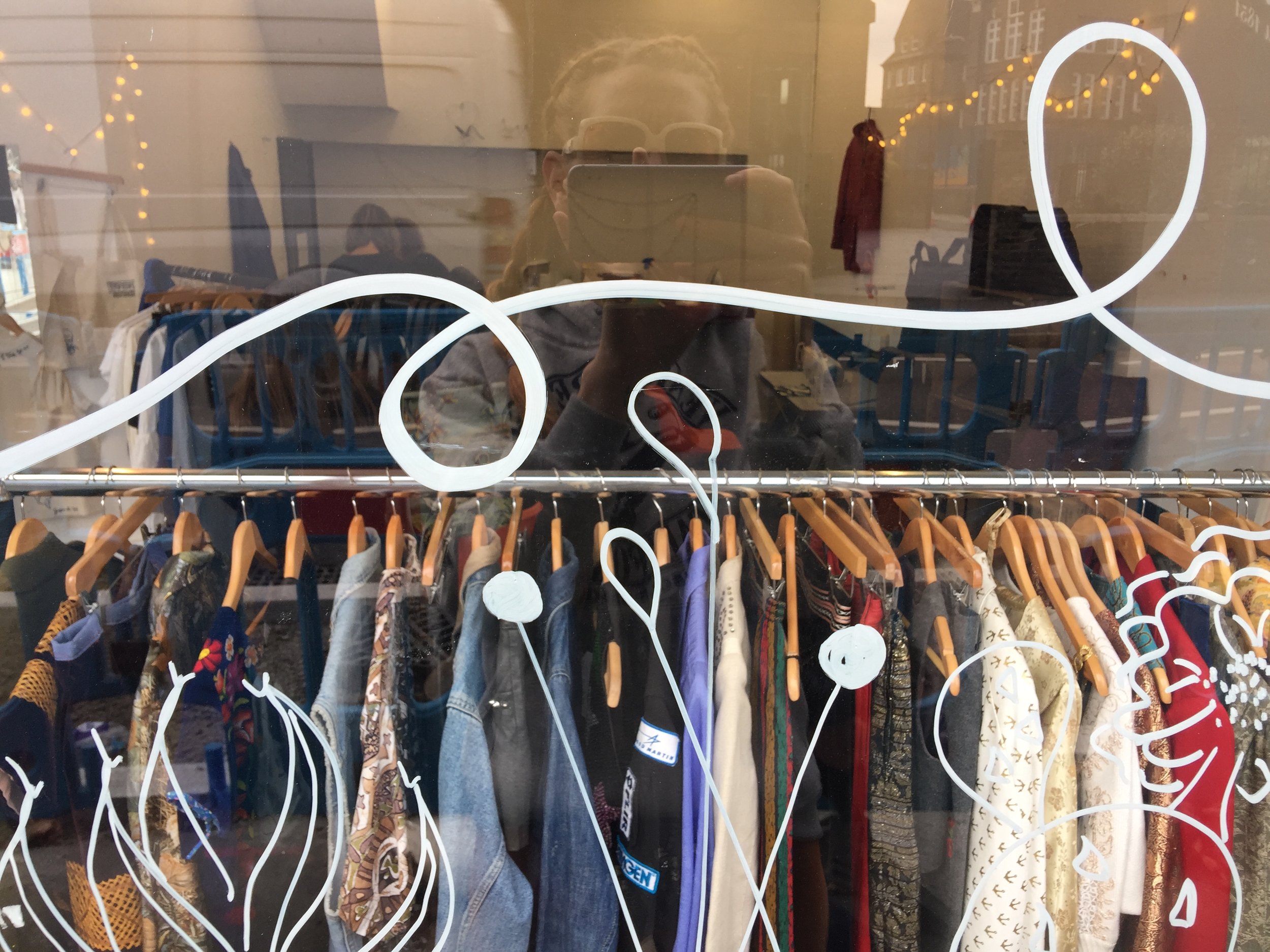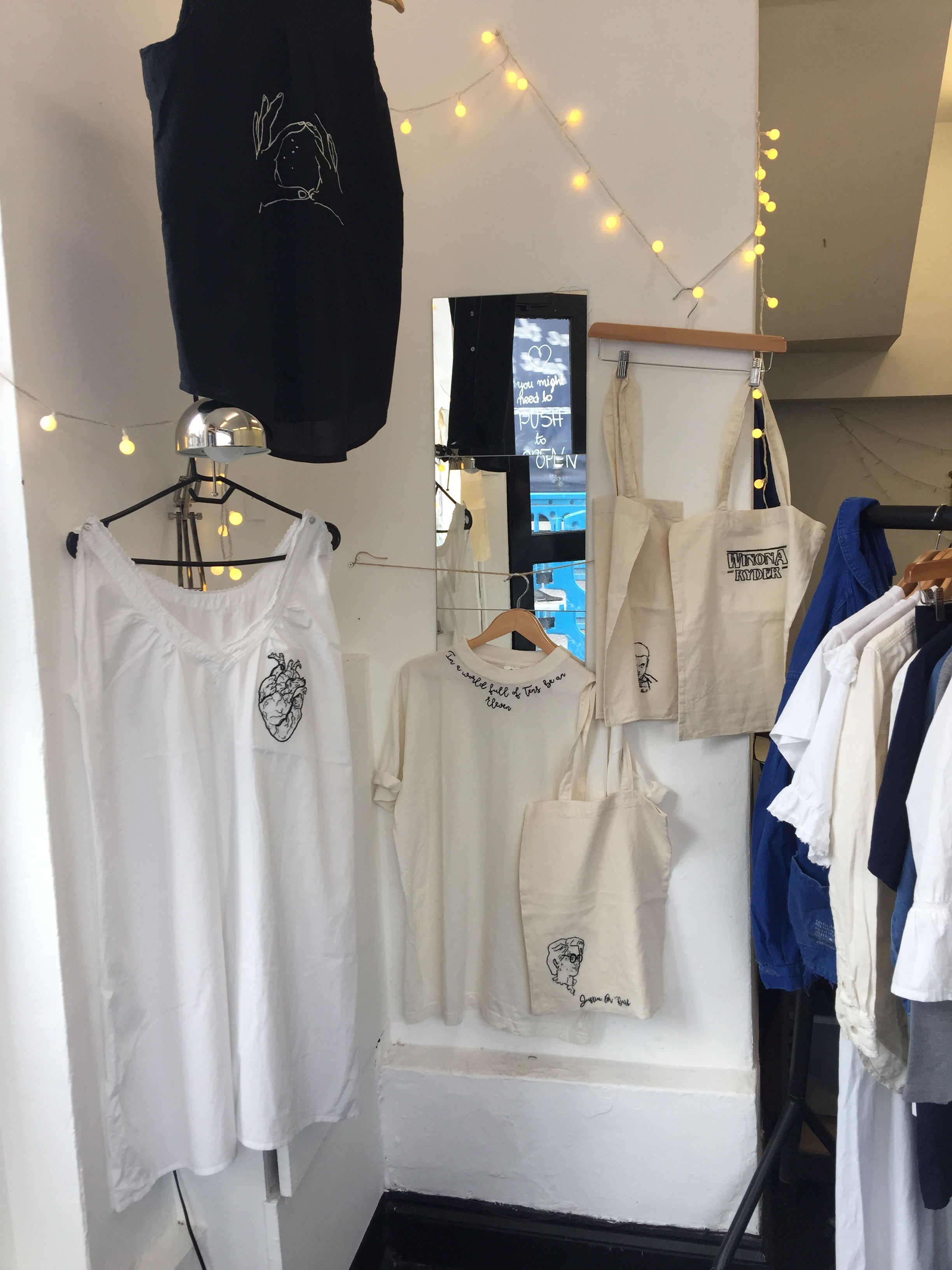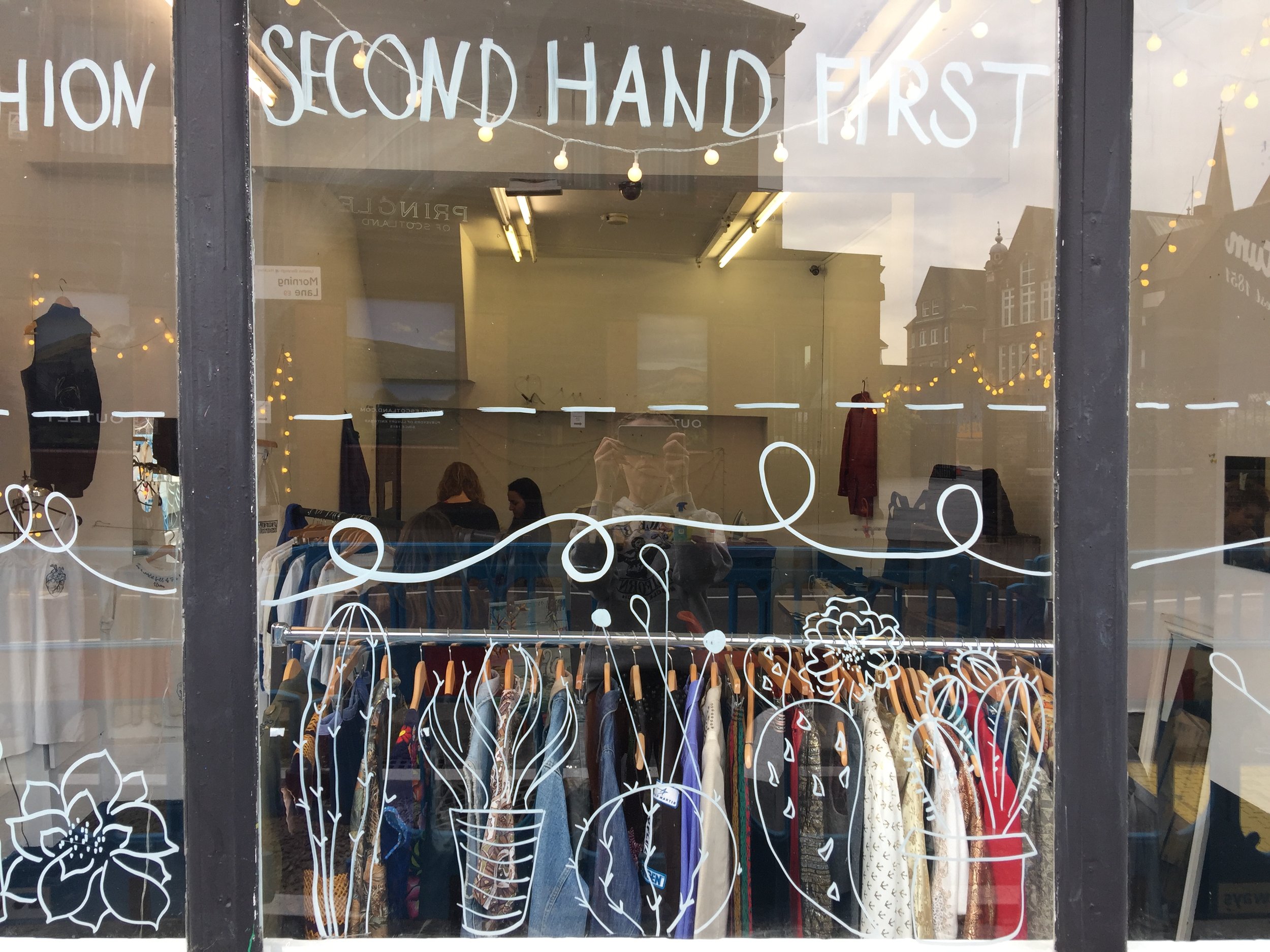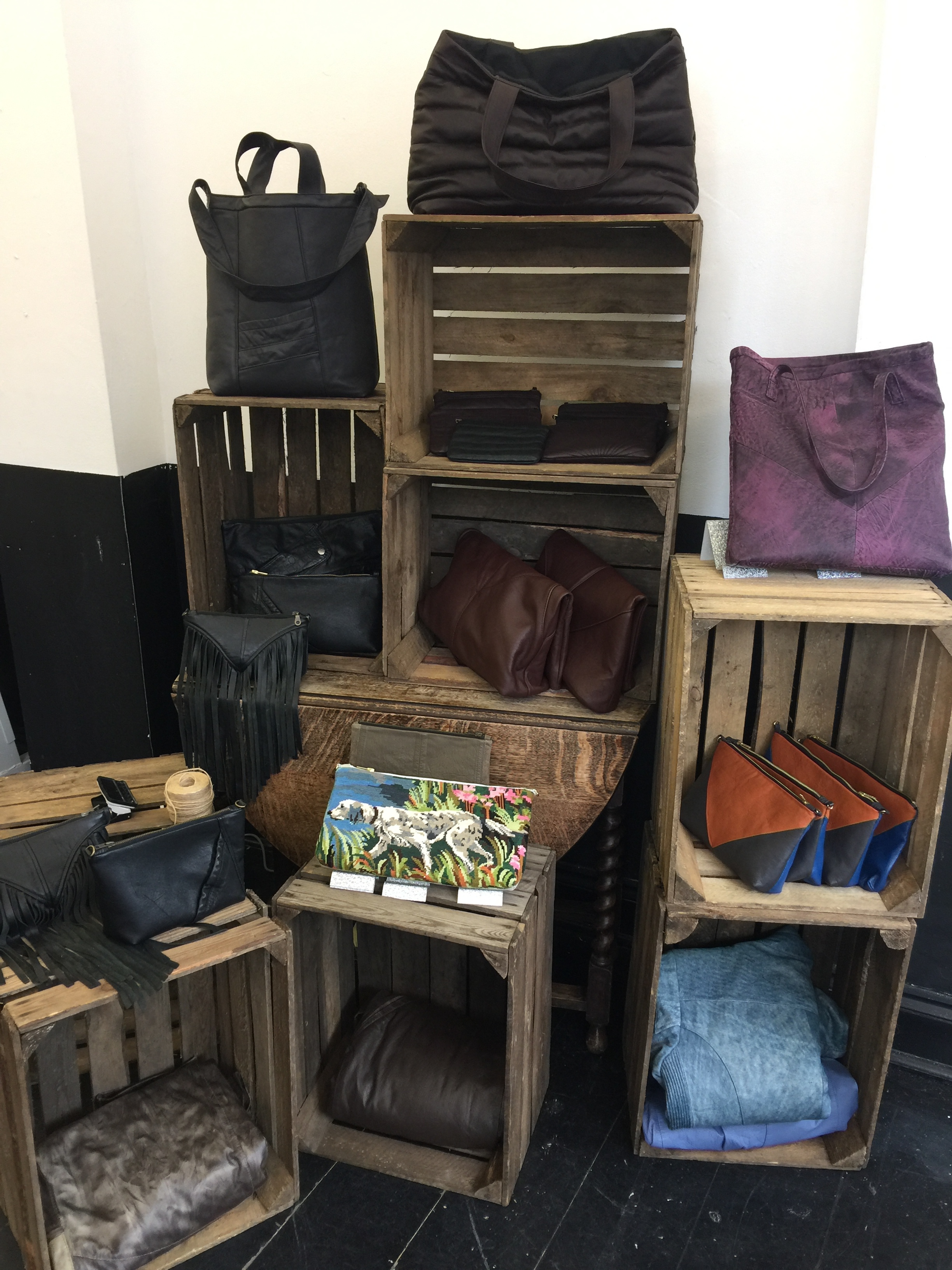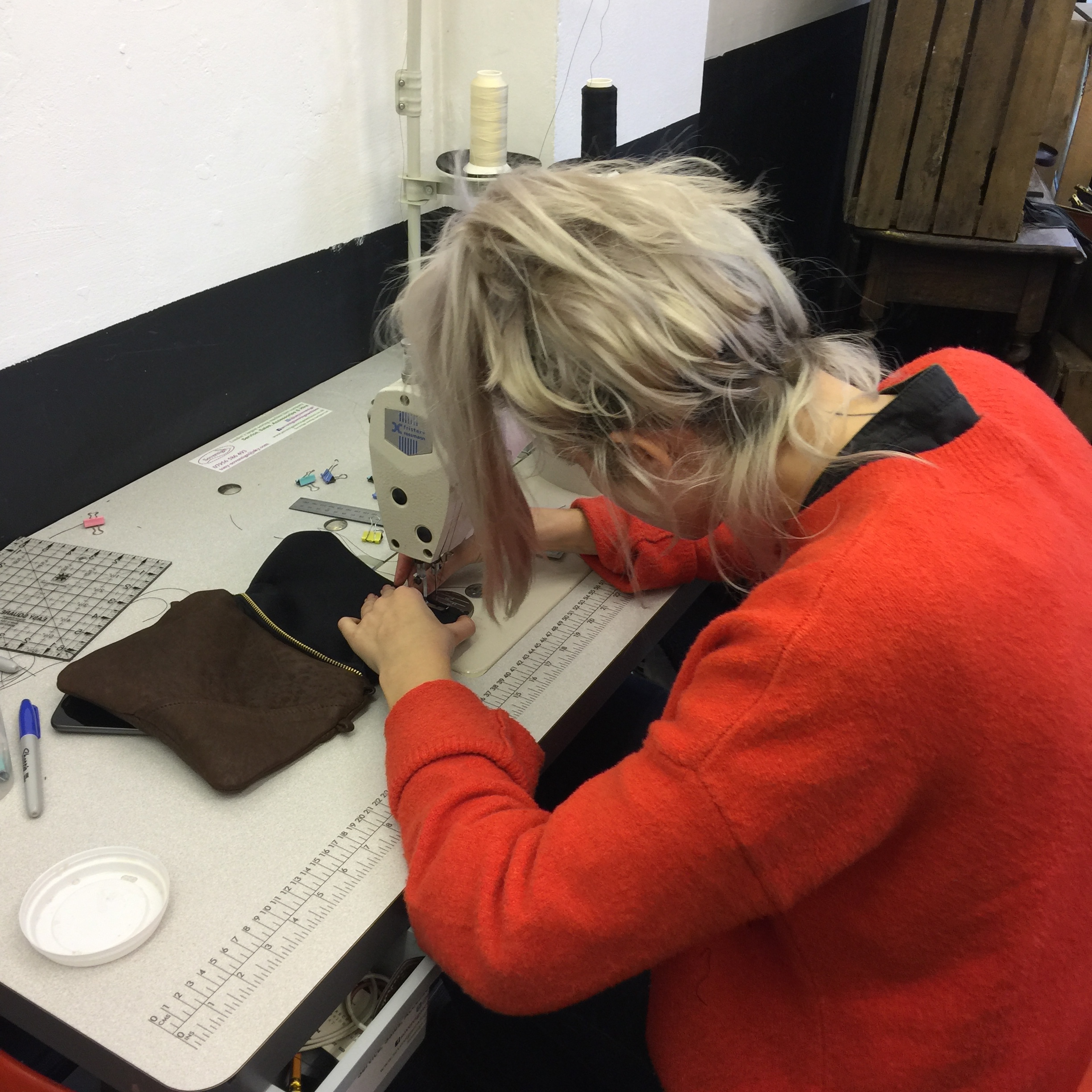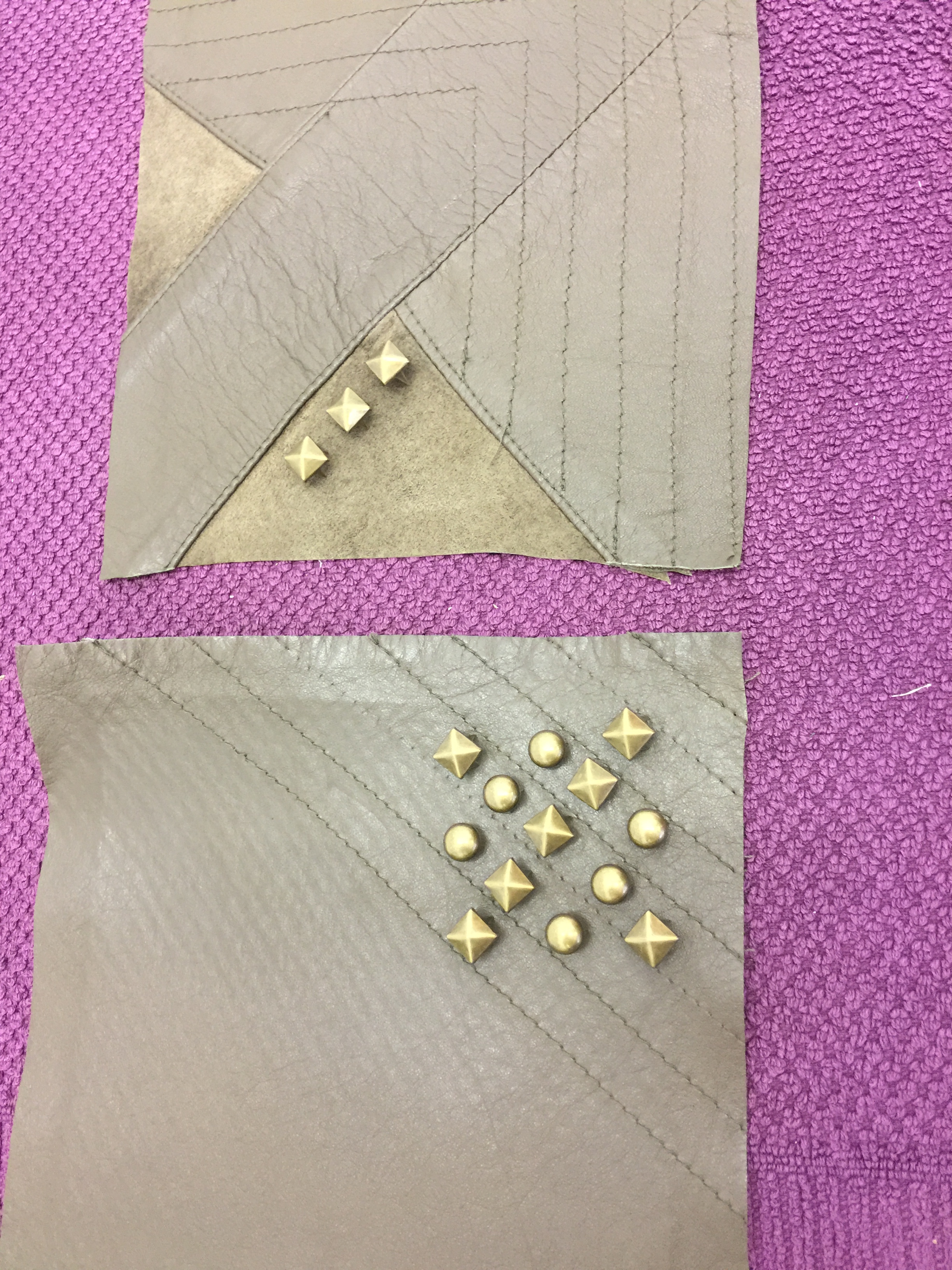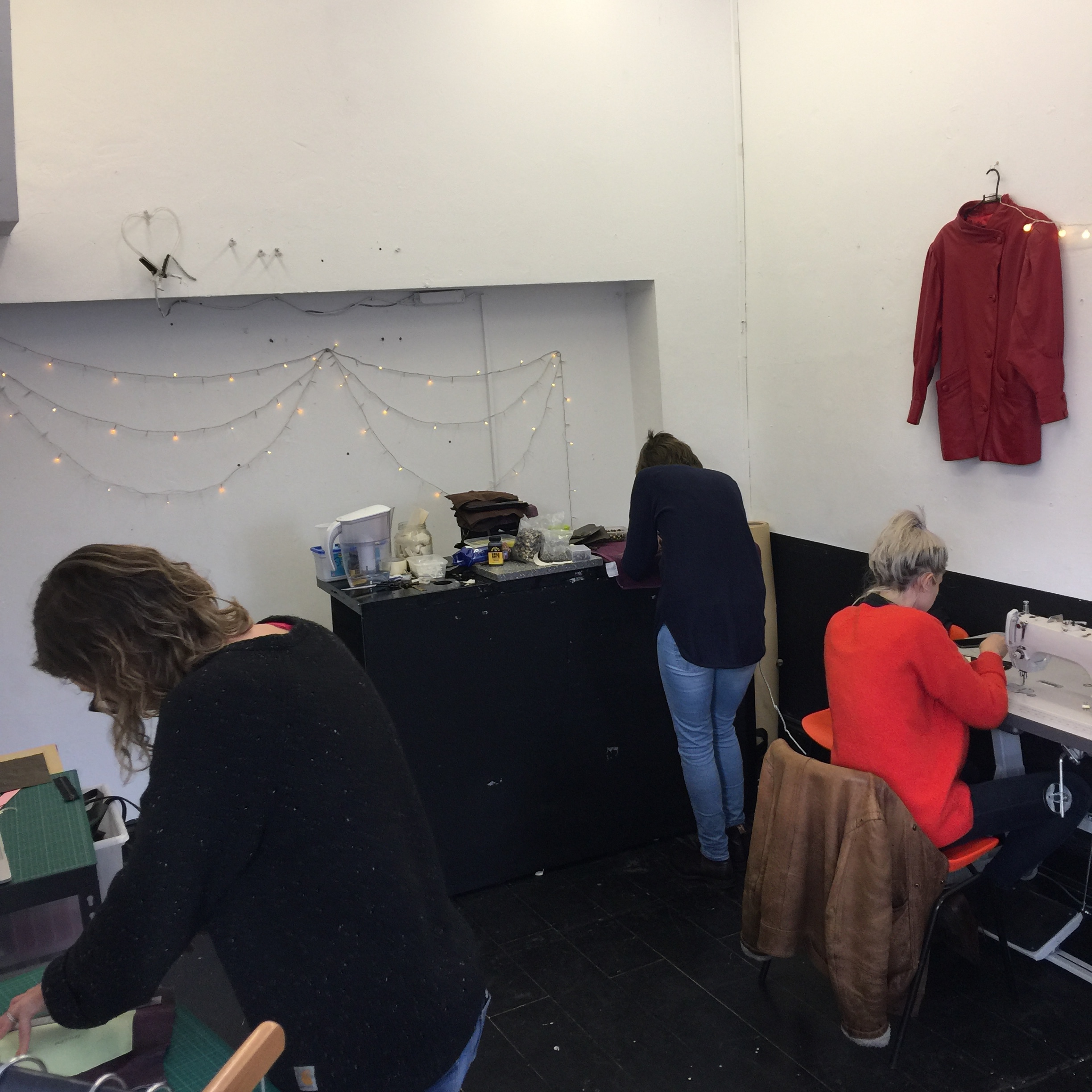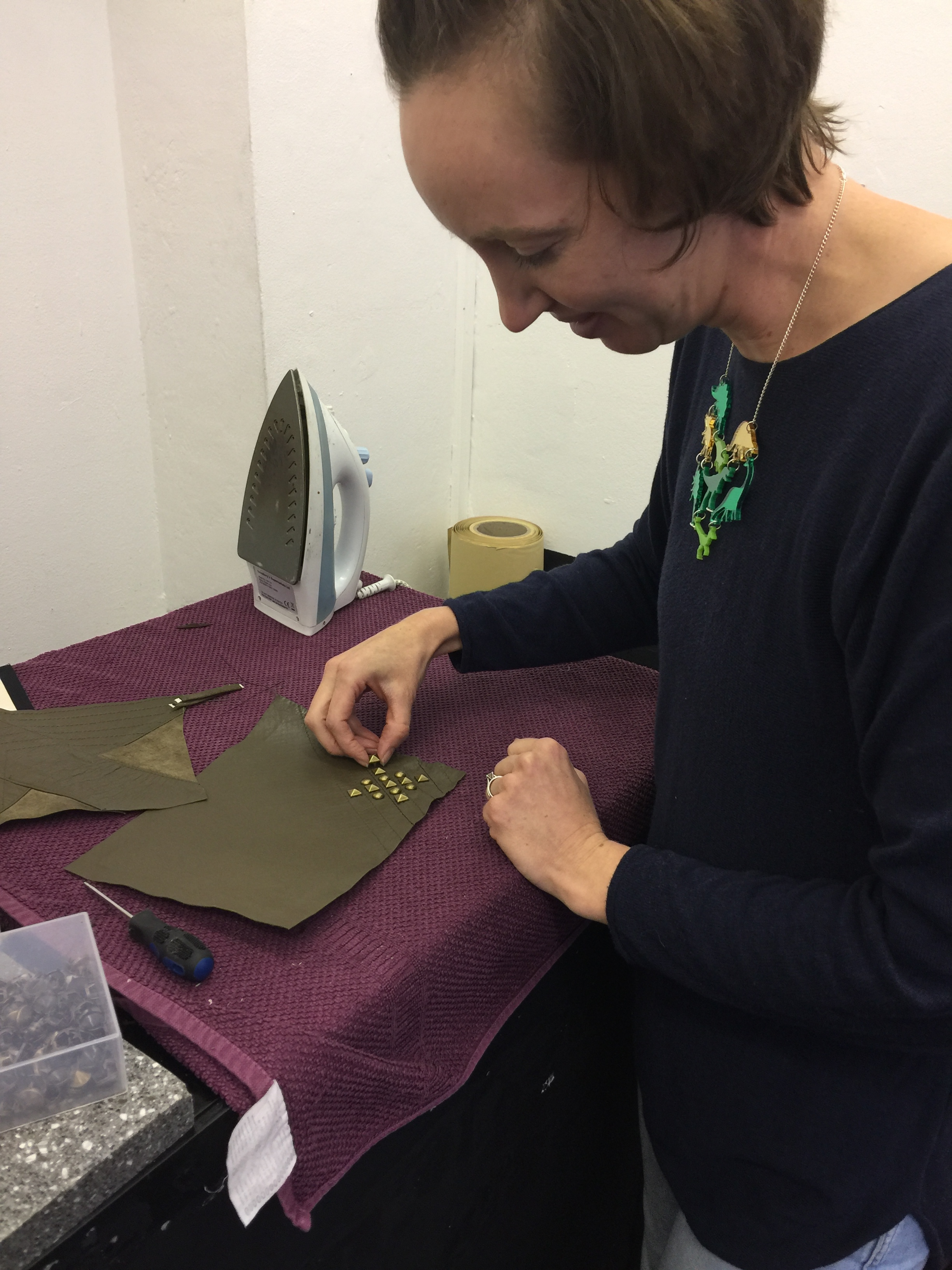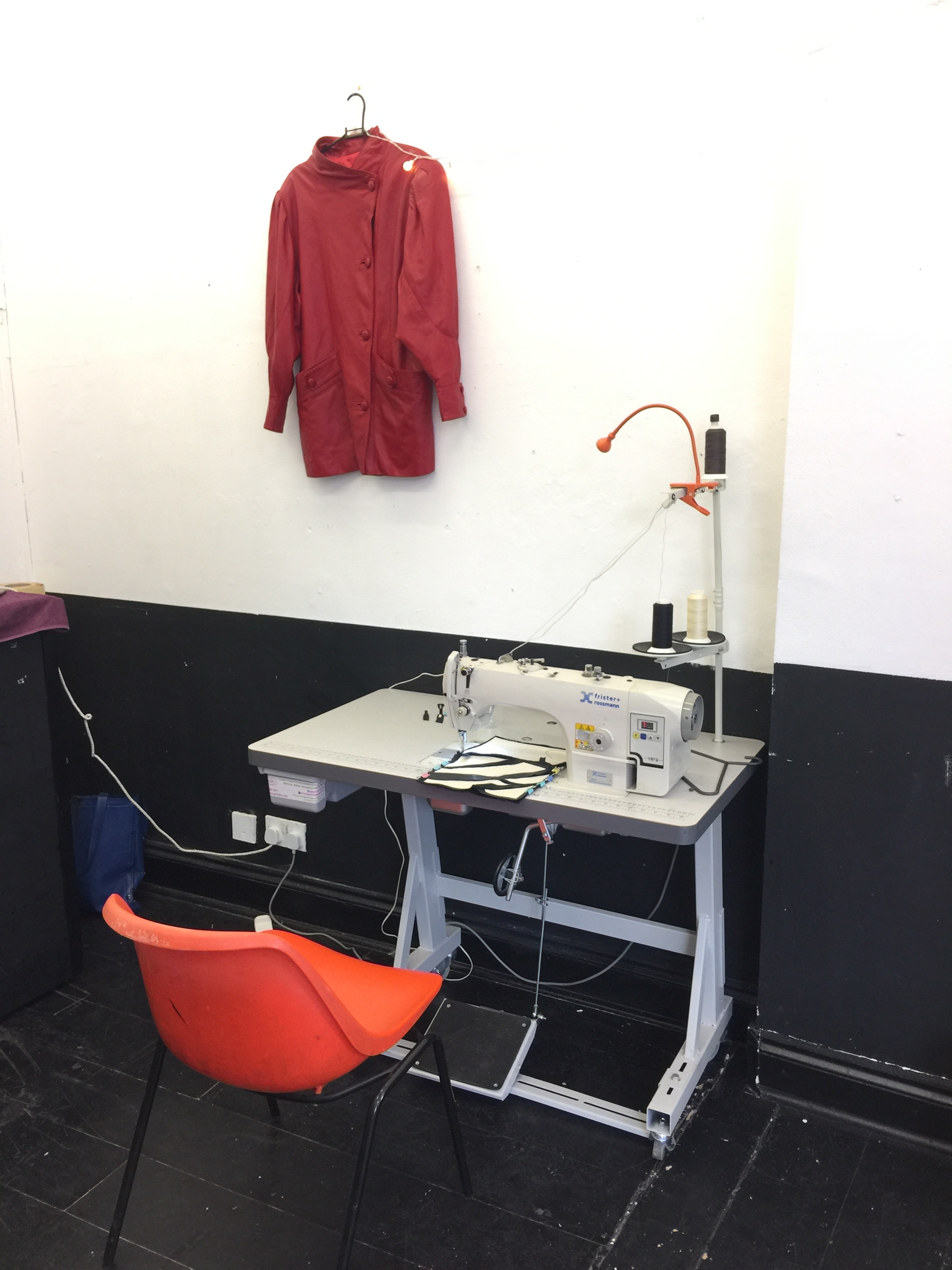 This week saw the launch of Salvage bags. Based in Hackney, they offer leather workshops teaching you to make your own custom made leather bag from recycled leather jackets...or anything you want really! You can read more about them here...really inspiring stuff.
With free taster workshops in store all week, we had a wonderful time! A little while back I acquired lots of luxury studs and I studded the Autumn Collection 'Heavy Metal'. With my new found skill/obsession I have been studding everything! So I thought I could introduce studding into the mix! Whilst constructing their bags, our lovely attendees had the option to do a bit of hand studding too! It was great!
Polly Bear does beautiful embroidery (Little Stabs by Polly) onto vintage clothing, all in such a beautiful style. I would really recommend you check out her work...she sells on Etsy and Depop. Polly was there embroidering through the week and had a selection of her beautiful pieces for sale.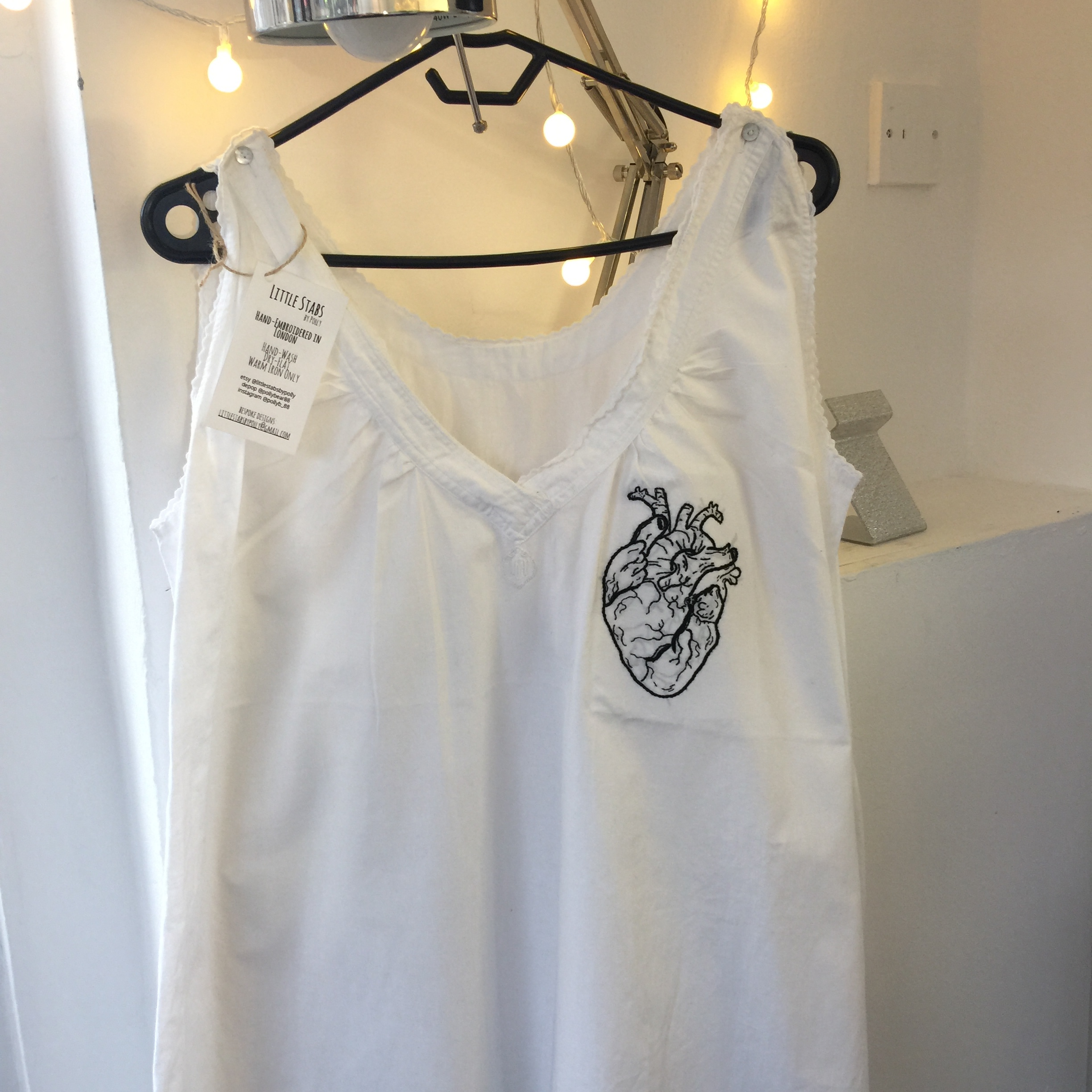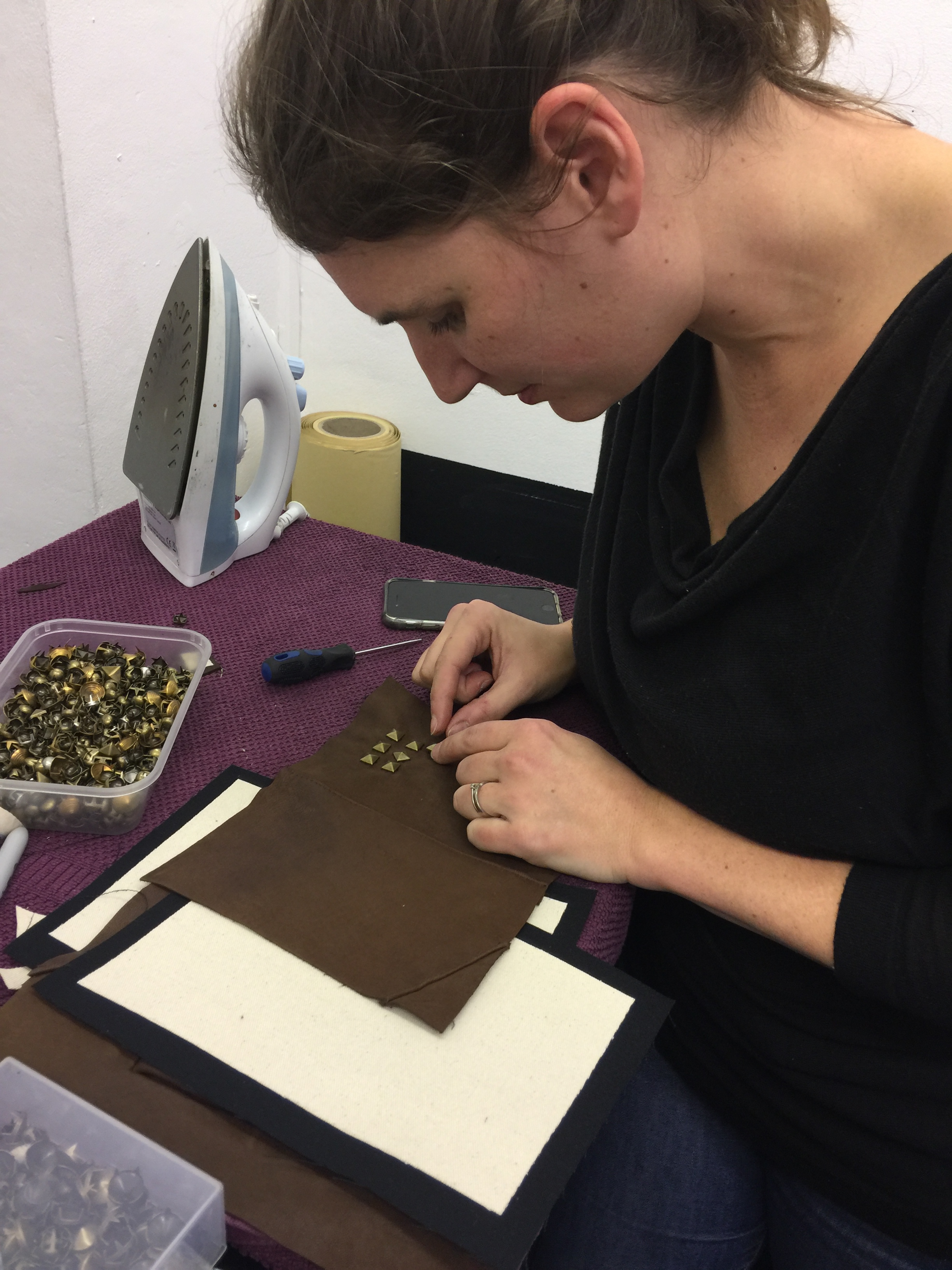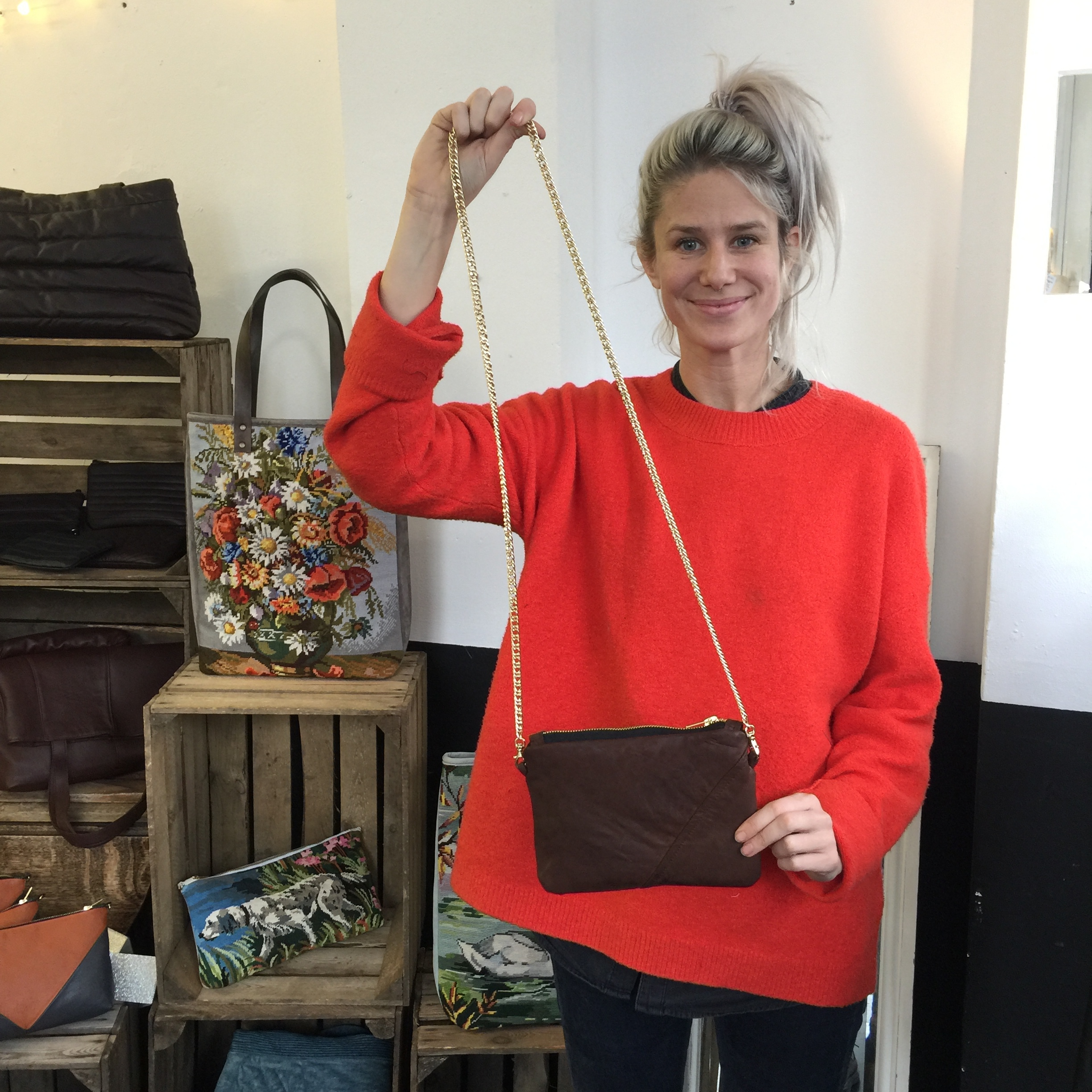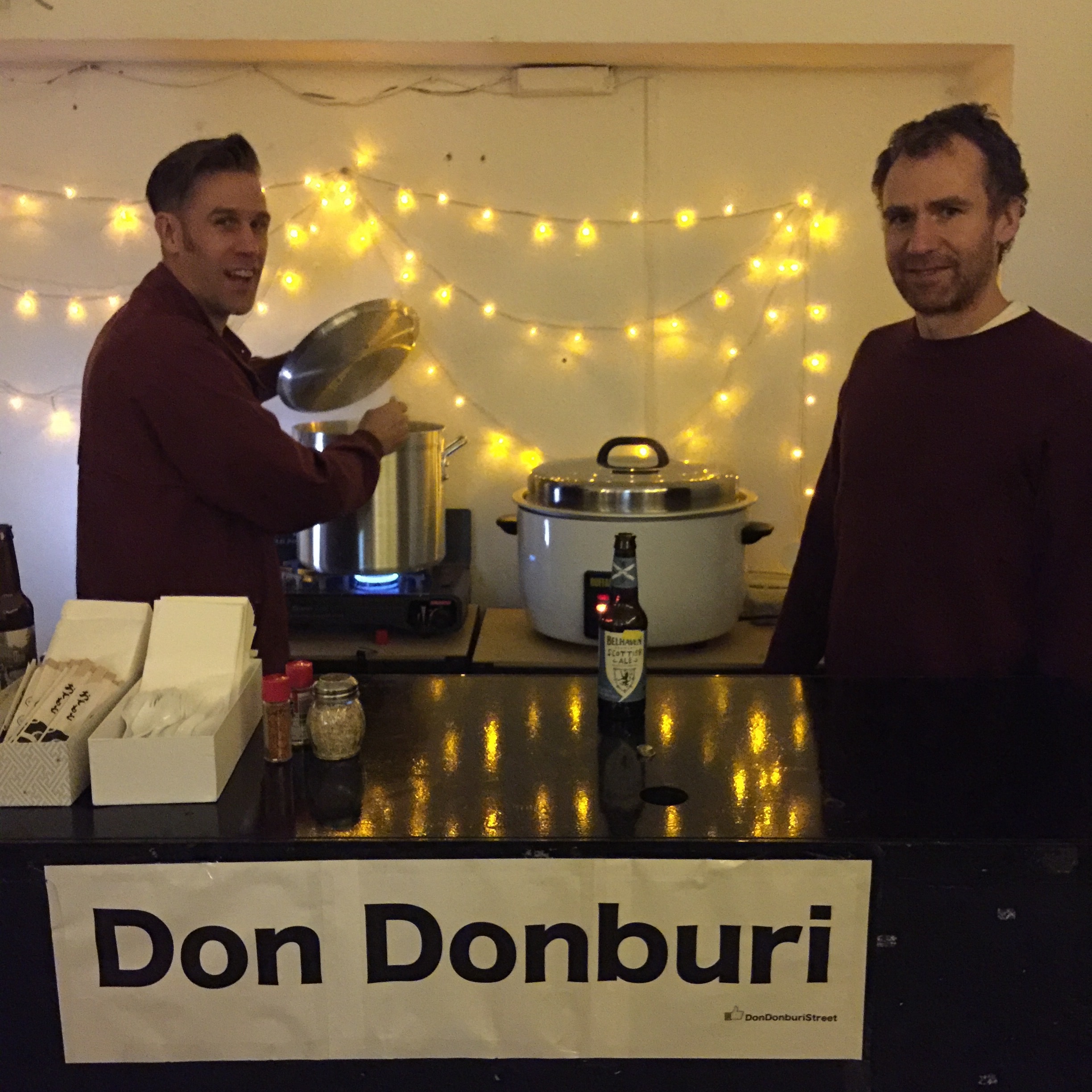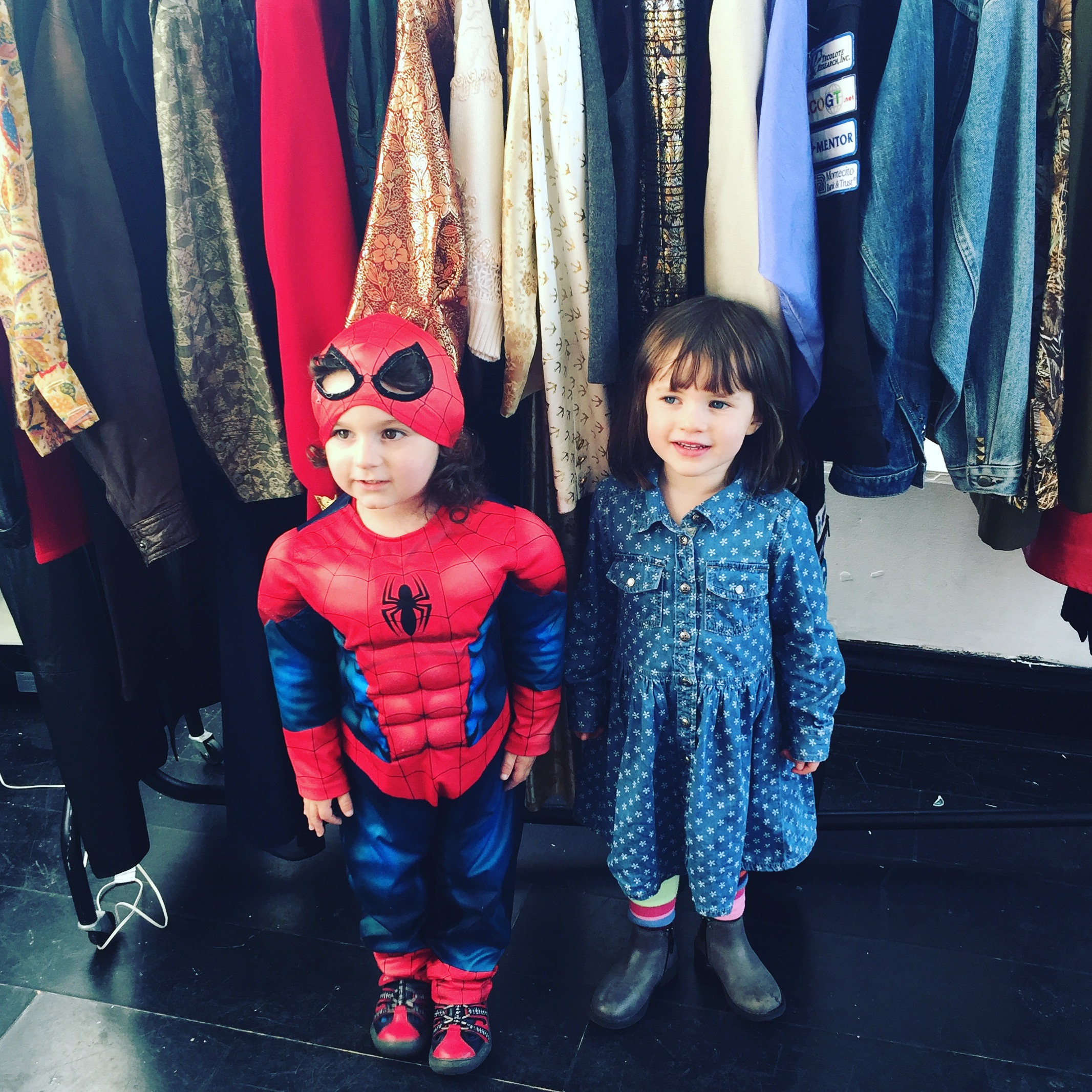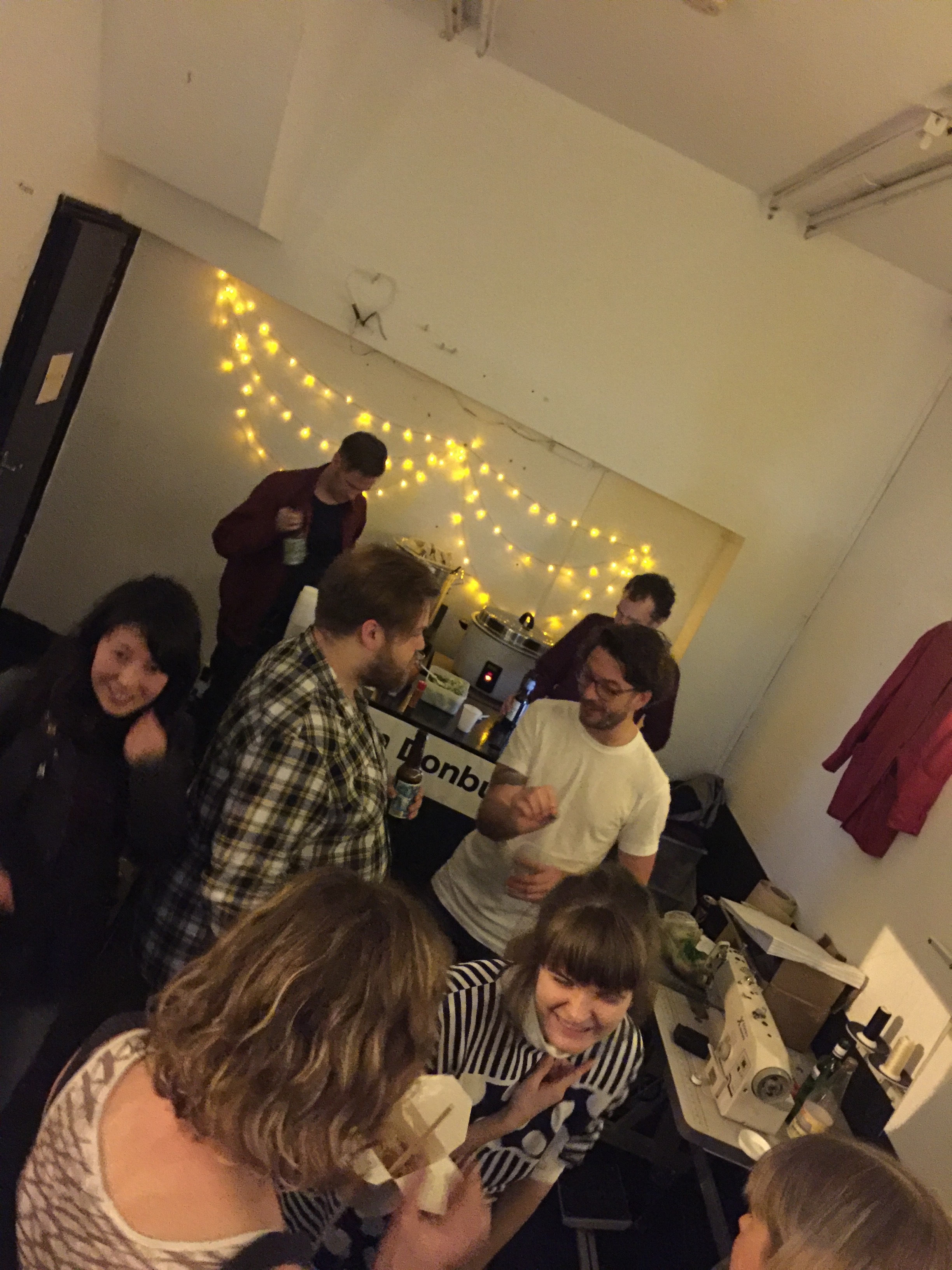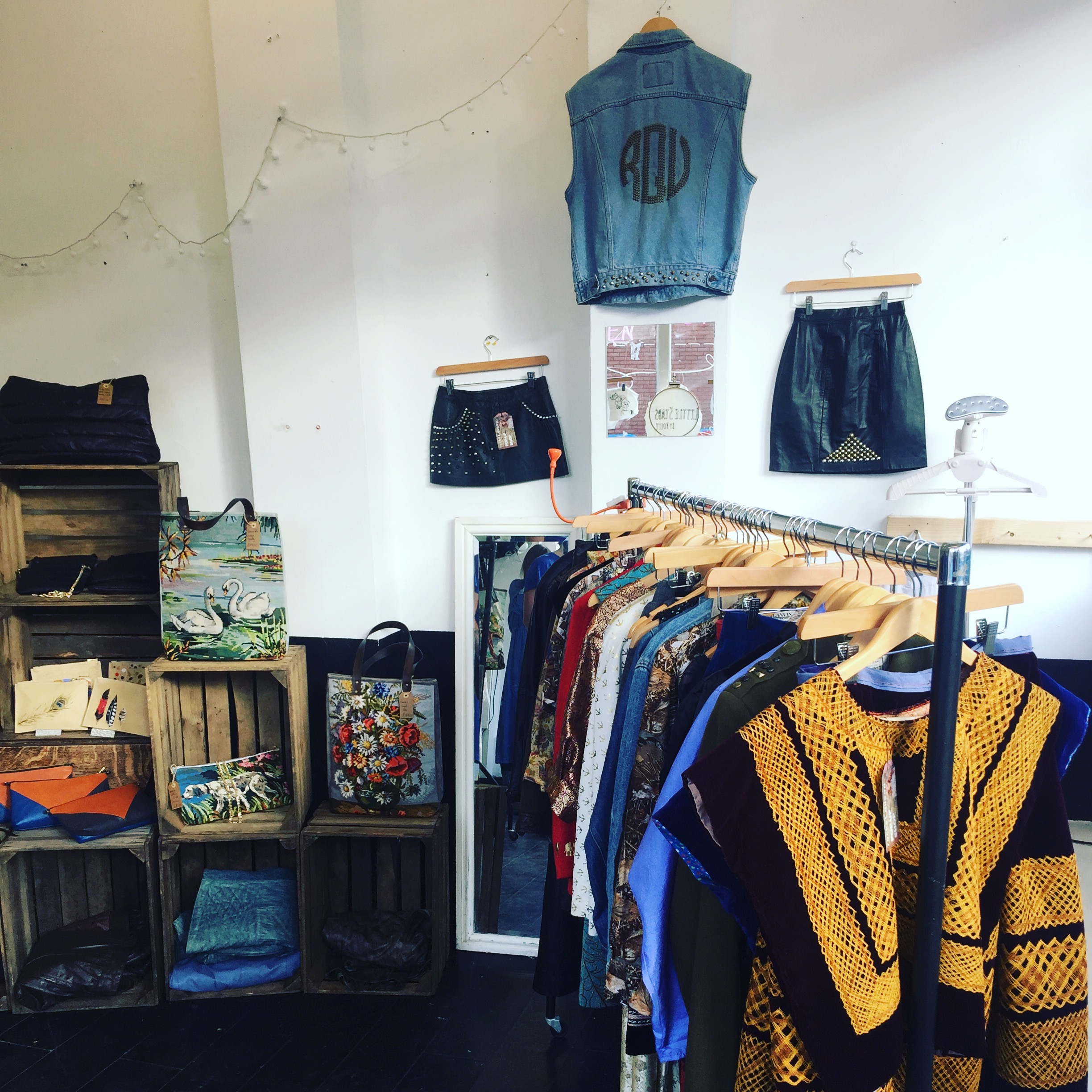 As well as studding, Rocket Queen Vintage also had a rail of clothing, and along with Salvage Bags' lovely display of bags (some hand painted by Karen Murray Art)...we had ourselves a beautiful workshop/open studio/store for the week in the heart of Hackney!
We had an awesome party Friday night with yummy Japanese street food served by Don Donburi, a new Hackney based food business to keep an eye out for! I believe they are going to be trading at Well Street Market soon! There was also great people, music and of course a bit of alcohol (hahaha). Great night, great launch for Salvage Bags!
We have all decided to work more together so watch this space for further collaborations!
RQV X