June 16
We've been spending quite a bit of time in Santa Barbara of late, and was pretty sure I had some old pictures taken there back in the day. Whilst back in Liverpool I finally found time to go through all my old photographs....back before I had a digital camera and used throwaways!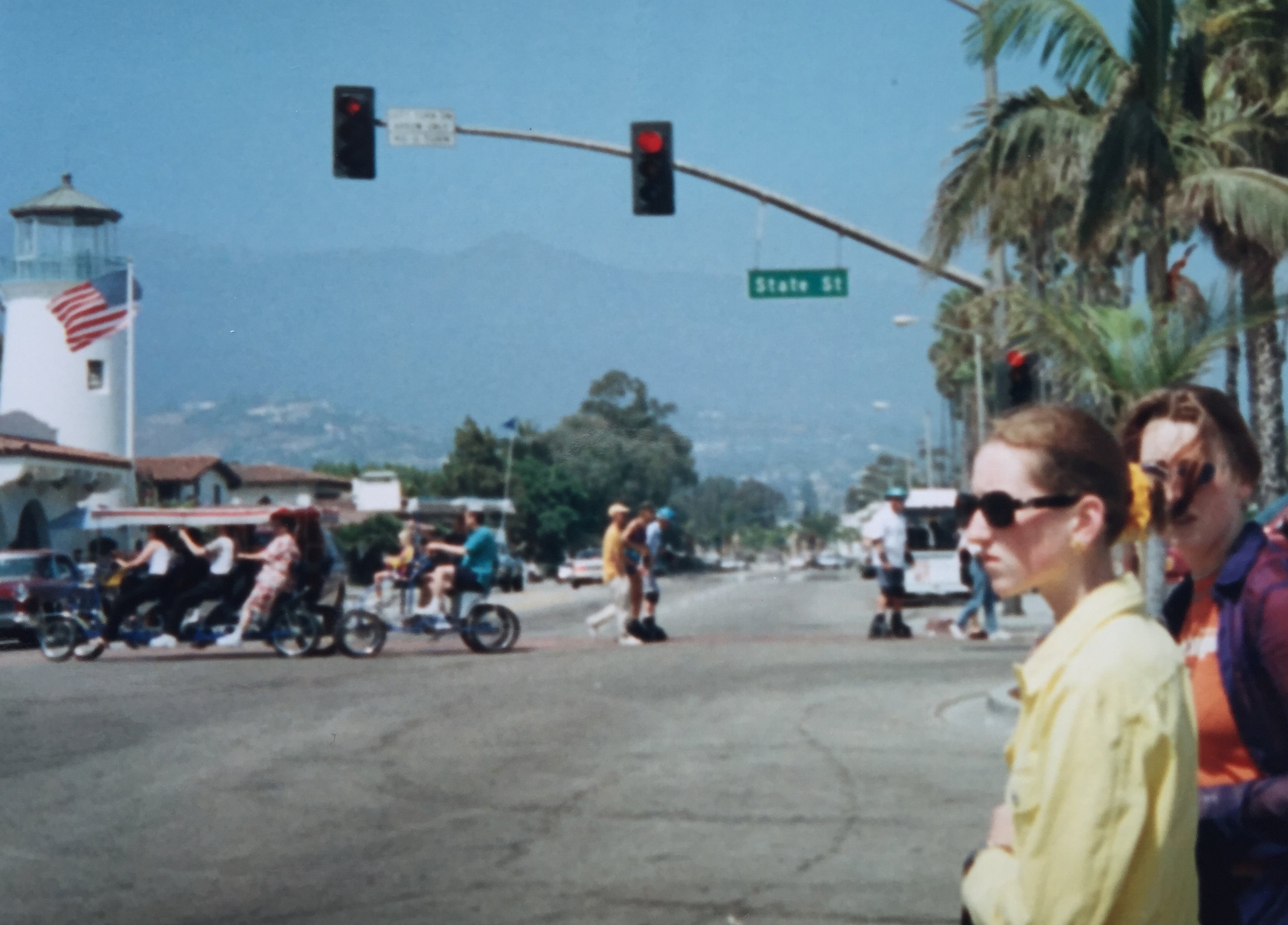 We went on some awesome travels with my family. When I was 14 and then again 16 we did some USA road trips and I dug out these photographs. I found an awesome shot of a 16 year old me crossing State Street near the Wharf in Santa Barbara. A crossing I've been using frequently this year! Other SB destinations, and some fun shots from Palm Springs and a picture of me outside a then new New York New York in Las Vegas. The clothes in those pictures are now almost vintage...eek! I still have some of them.
The wealth of other pictures from my travels include so many destination, some notable are in NYC, Monaco, St Tropez, fun fashions, hairstyles...fun times! Another blog entry in the future I think!
RQV X