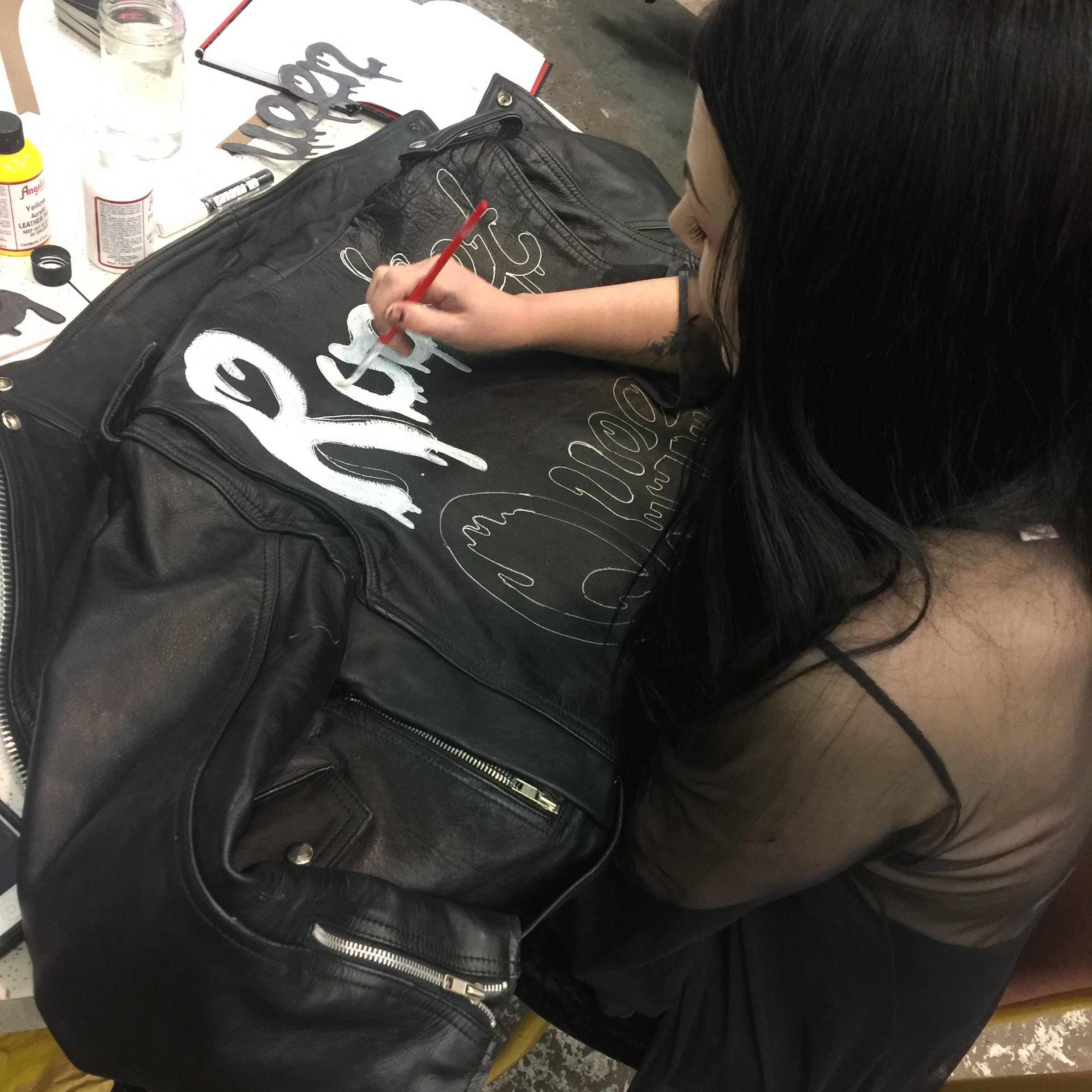 I am totally in love with my custom leather biker jacket, hand painted by Freak Boutique London! I heard about them via an event they were hosting at Beyond Retro on Cheshire Street and went along as their work looked awesome! I did not have any set ideas about what I wanted but was hoping for something unique! After speaking to the lovely and talented Alice for a few minutes...(I really liked the dripping paint graffiti style)...she showed me a "Queen" stencil and then of course it came to me "ROCKET QUEEN!" (OBVIOUSLY!!) It turns out she is a Guns N Roses fan too and so I was so excited to have this done!
The jacket was sourced in Downtown Los Angeles in September as part of the Winter 16 Collection There's No Place Like Home. Its a really cool authentic 80s biker and already a favourite piece. So it is now a collaborative work of art! I would definitely recommend anyone who wants a custom piece to check out Alice's work and get in touch with her! I will be working with her again I'm sure!
After an extremely popular week of collaborating and making last week, I have really been feeling the customising vibe! I am off today to hand stud some leather clutch bags for Salvage Bags ahead of their stall at Hackney Flea Market's Old Dalston Christmas Market at Epic Dalston this weekend!
Rocket Queen Vintage will be at Cabaret Vs Cancer's The Amazing Vintage & Craft Bazaar this Sunday from 12 - 6 with a selection of carefully curated vintage! Come get your Christmas party outfit!
RQV X