We drove North to the Bay area for the weekend to meet up with some dear friends and of course to hit the vintage shops! Ive got some really special people up in Oakland, and Berkeley and similarly some awesome vintage spots.
The 6 hour drive was broken up nicely with a little stop at The Madonna Inn in San Luis Obispo. What better place for an impromptu photo shoot with some of the new pieces? Just picked a couple of pieces that could be changed quickly! I just love the green velvet sequinned and embroidered jacket.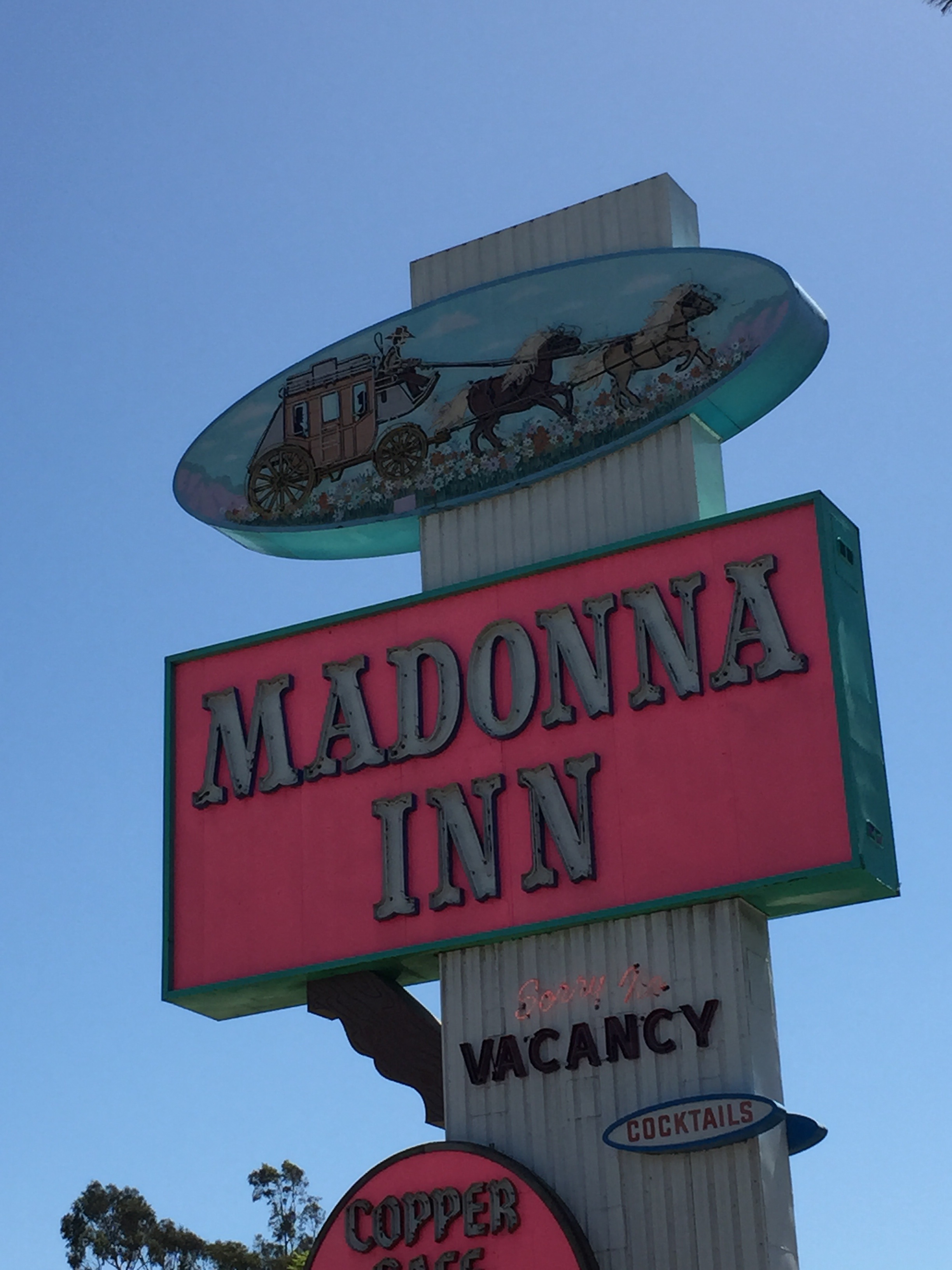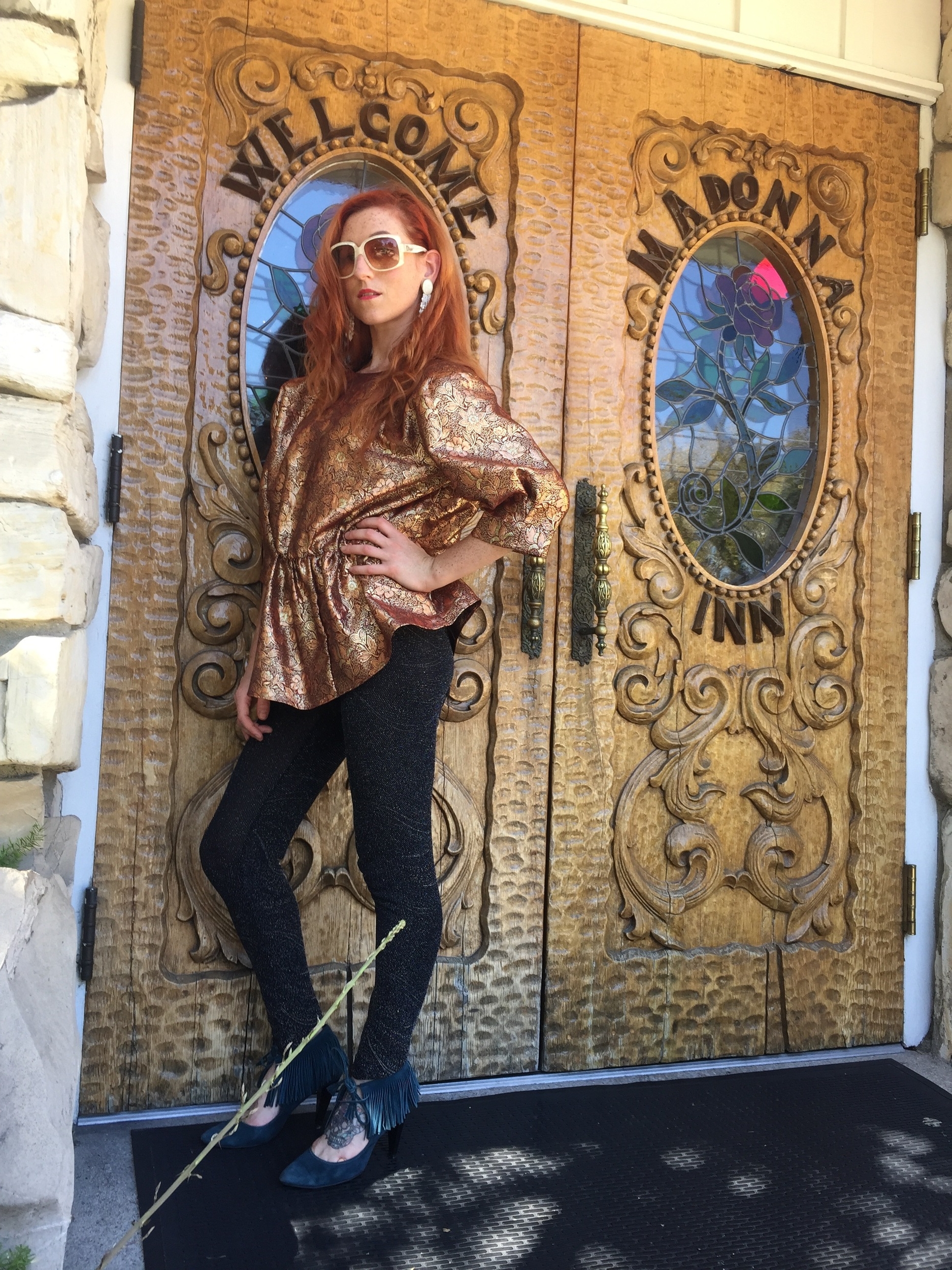 SO there were some constraints including a 2 year old child who just wanted to run around after being in the car for a while, and the fact that there were lots of people wandering around!
What you can't see in the background is a small child protesting (although he was pretty good too!) I did get a few funny looks, but hey ho it was great!
We got the shots we could (lighting wasn't great and not much we could do about it really)…and then we stopped again for a quick cheeky picture in front of the sign and then we were off! Next stop Walnut Creek!