Silk Animal Print Maxi Suit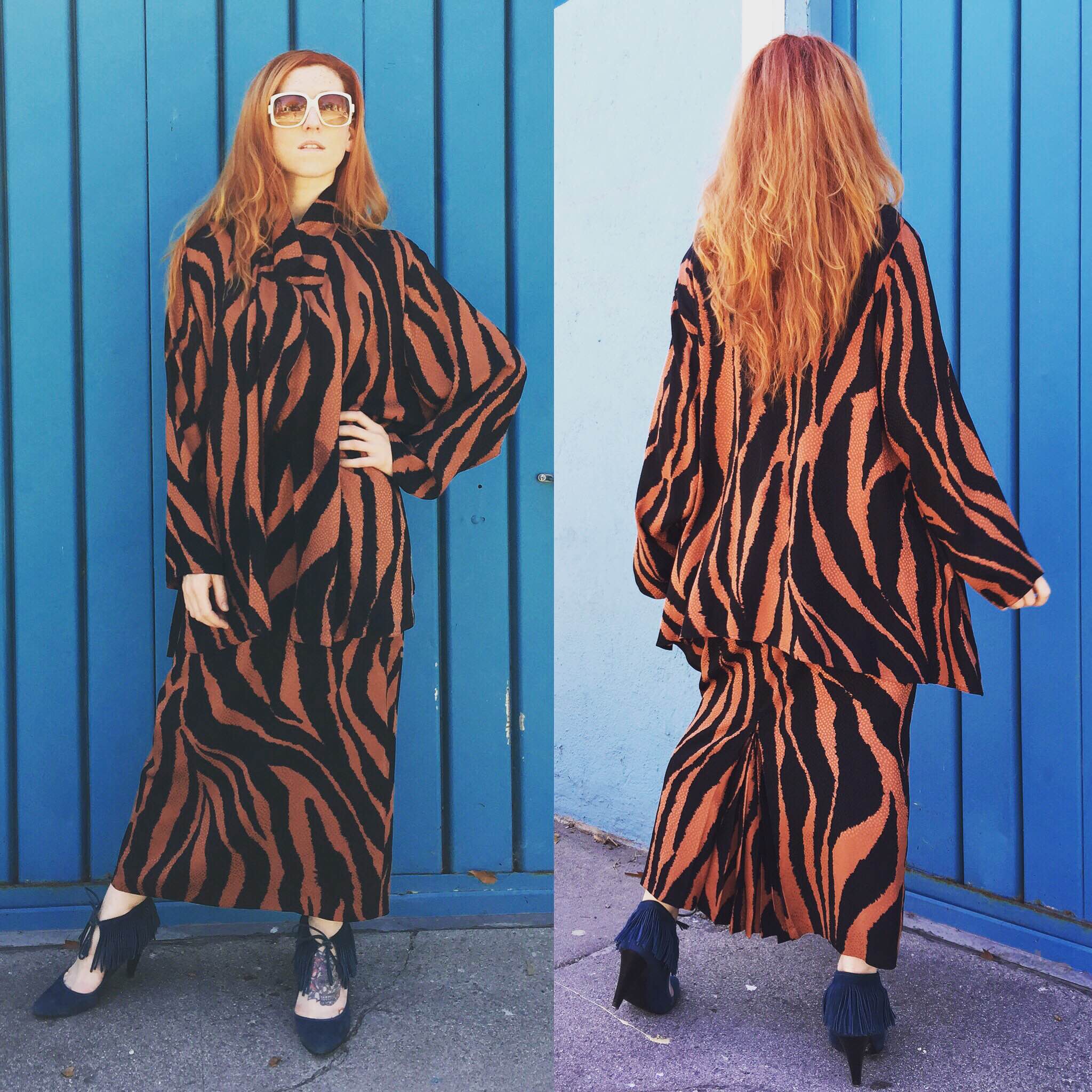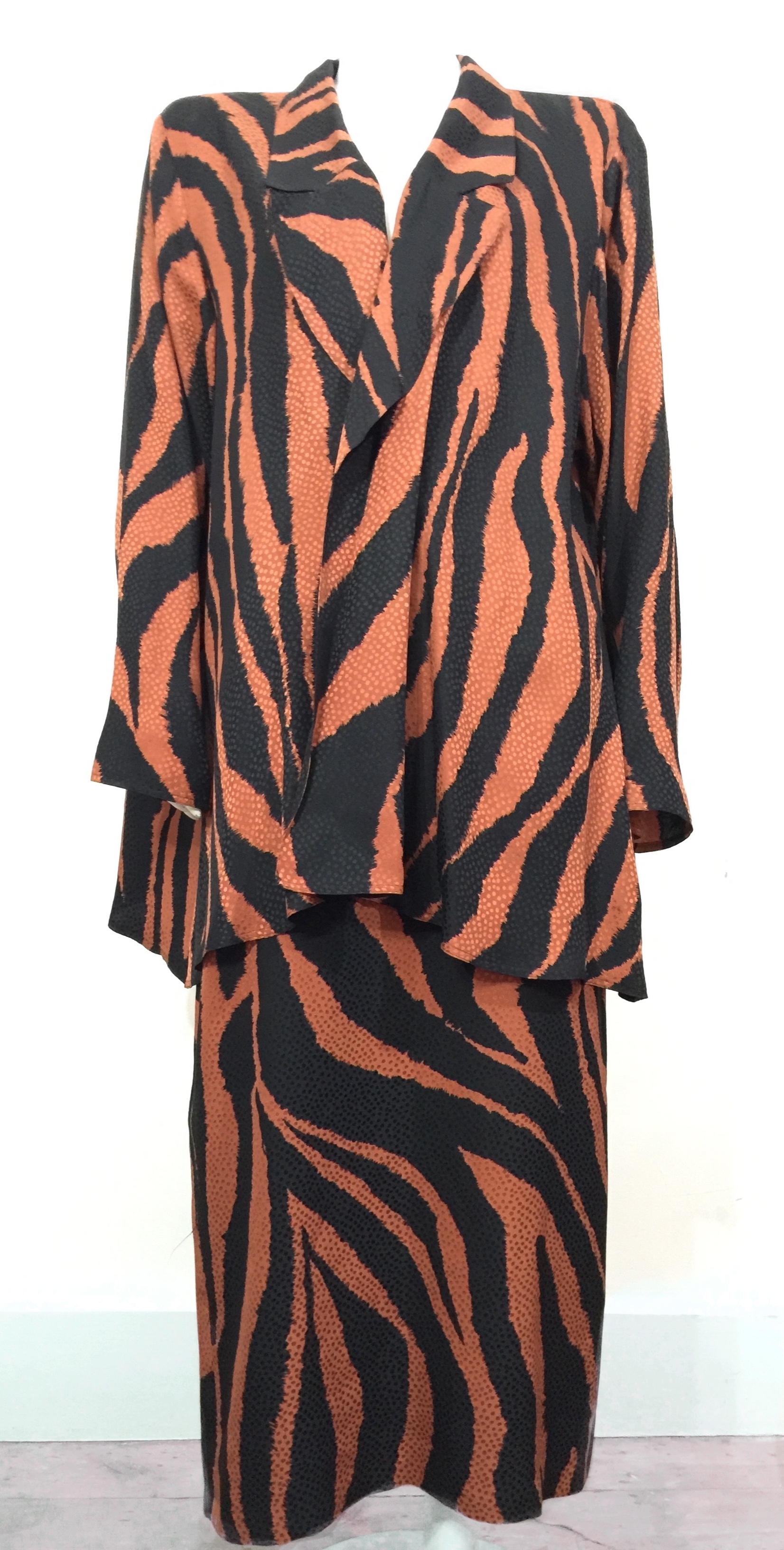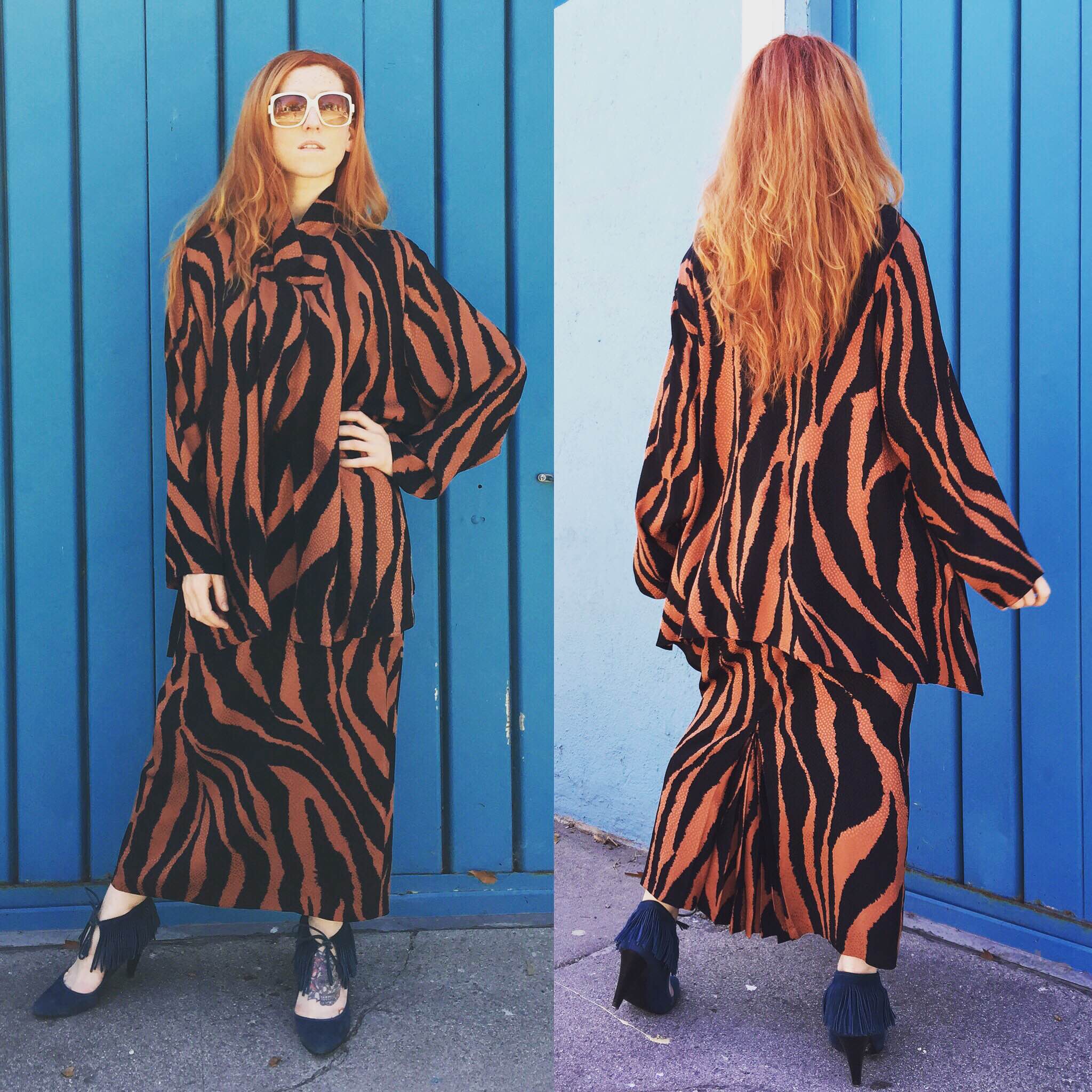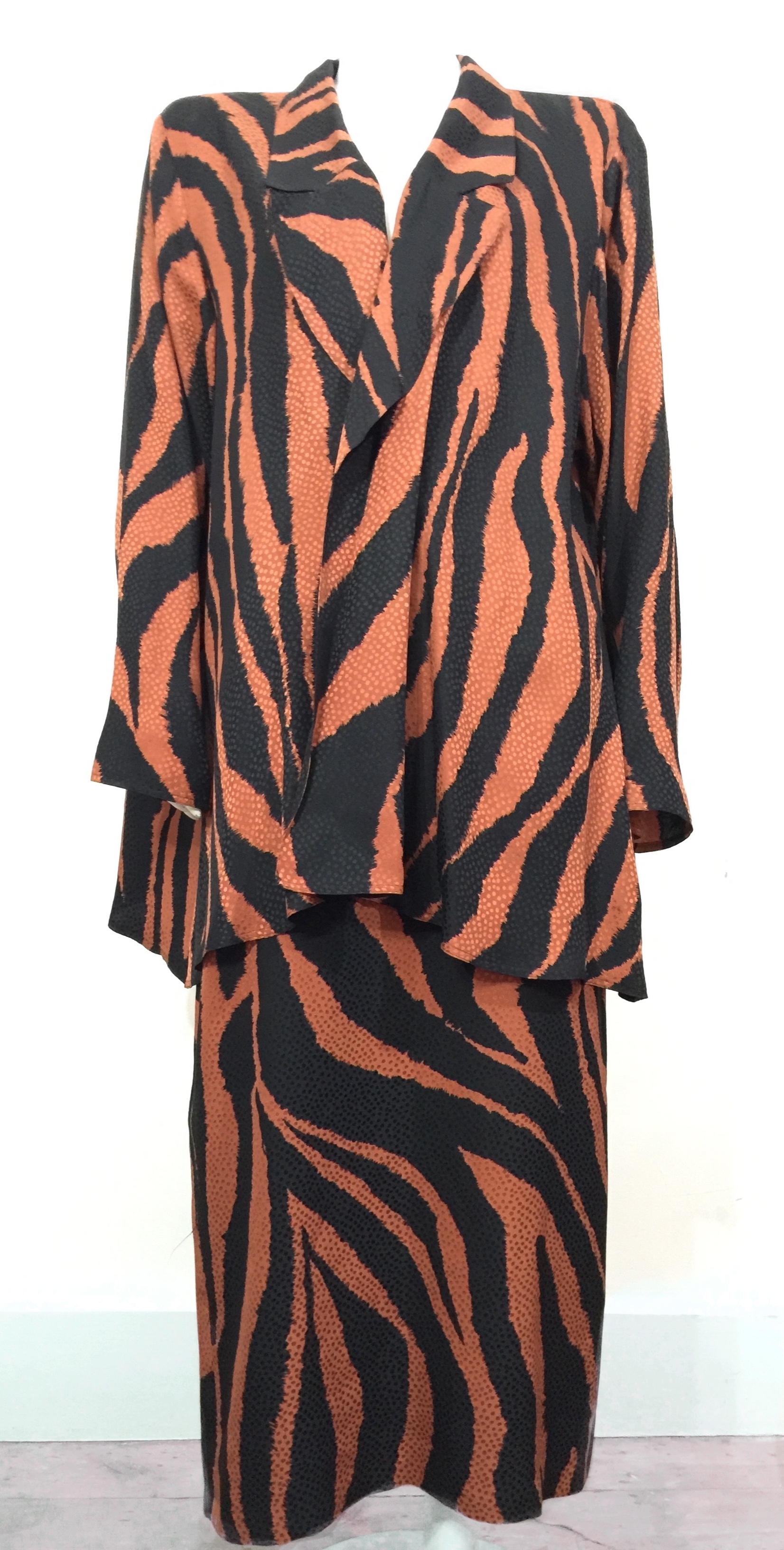 sold out
Silk Animal Print Maxi Suit
This is a stunning 100% silk Maxi Suit.
Sourced in California as part of the Winter 15 Luxe Collection.
The jacket is unstructured and loose fitting, although shoulder pads add drama. The skirt is fitted and creates a shapely silhouette.
Measurements
Jacket
Arm pit to armpit Closed 22"
Length 32"
Inside arm 20"
Skirt
Waist 30"
Hips 44"
Length 35"
Label says Size 12 (US)