Candy Stripes Dress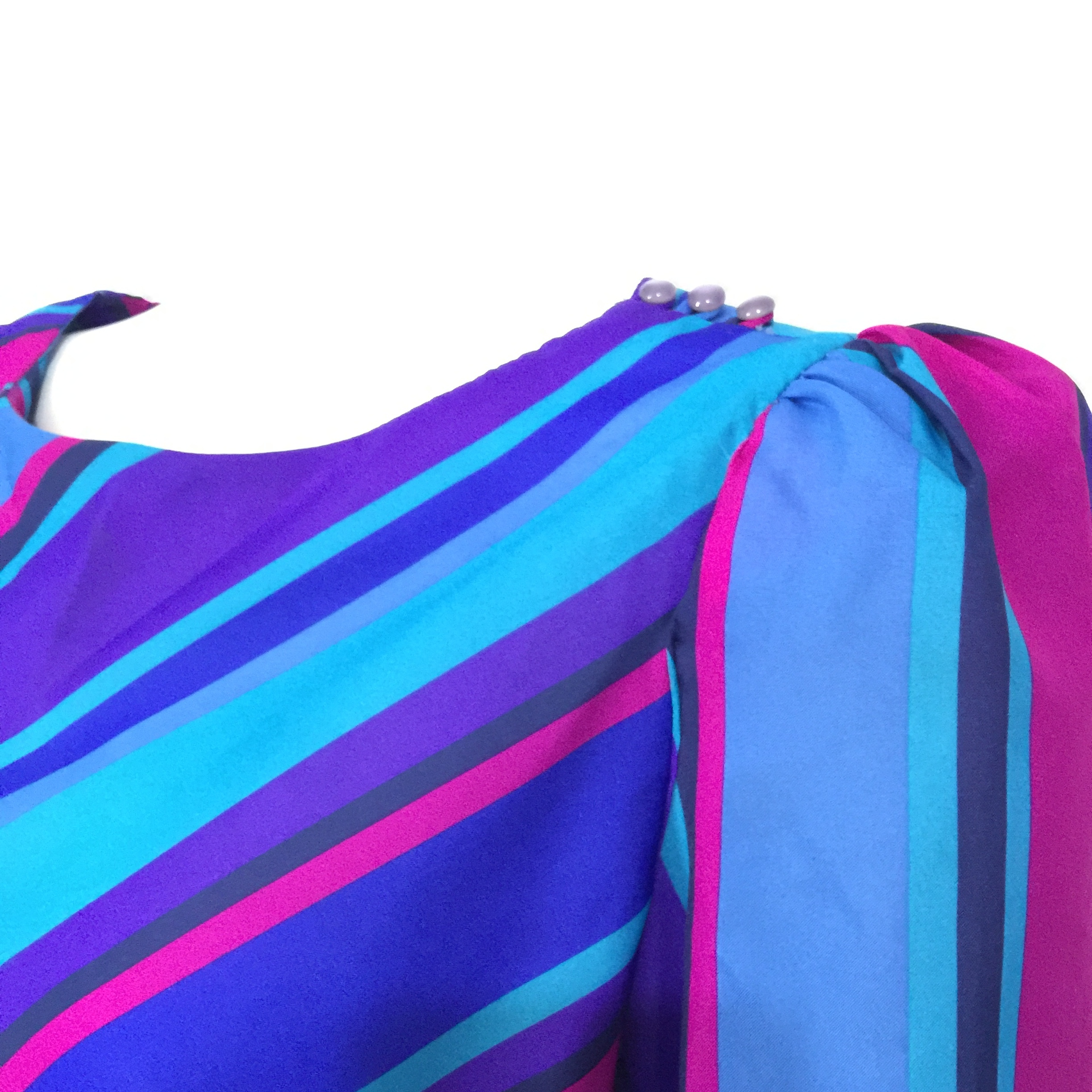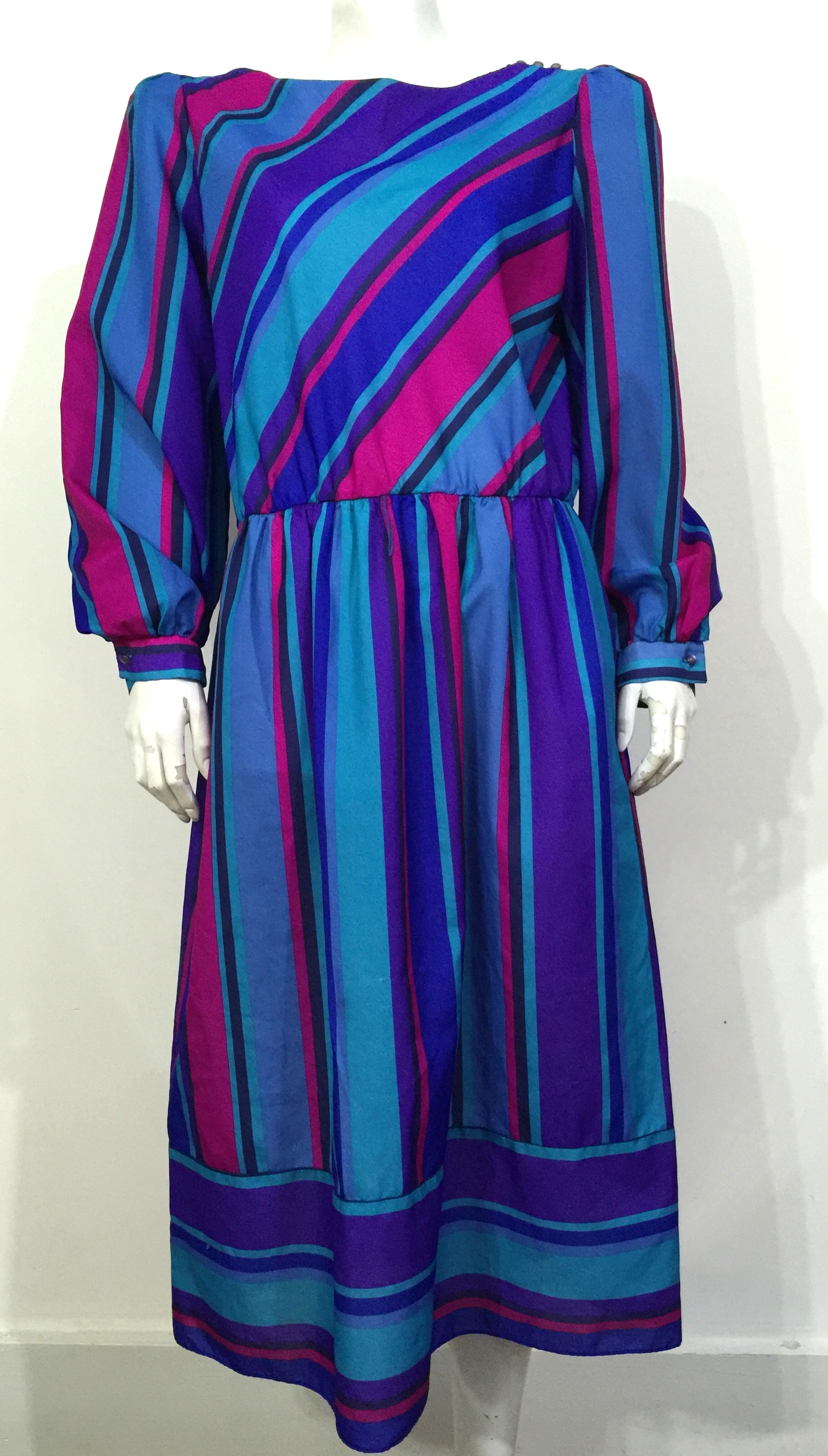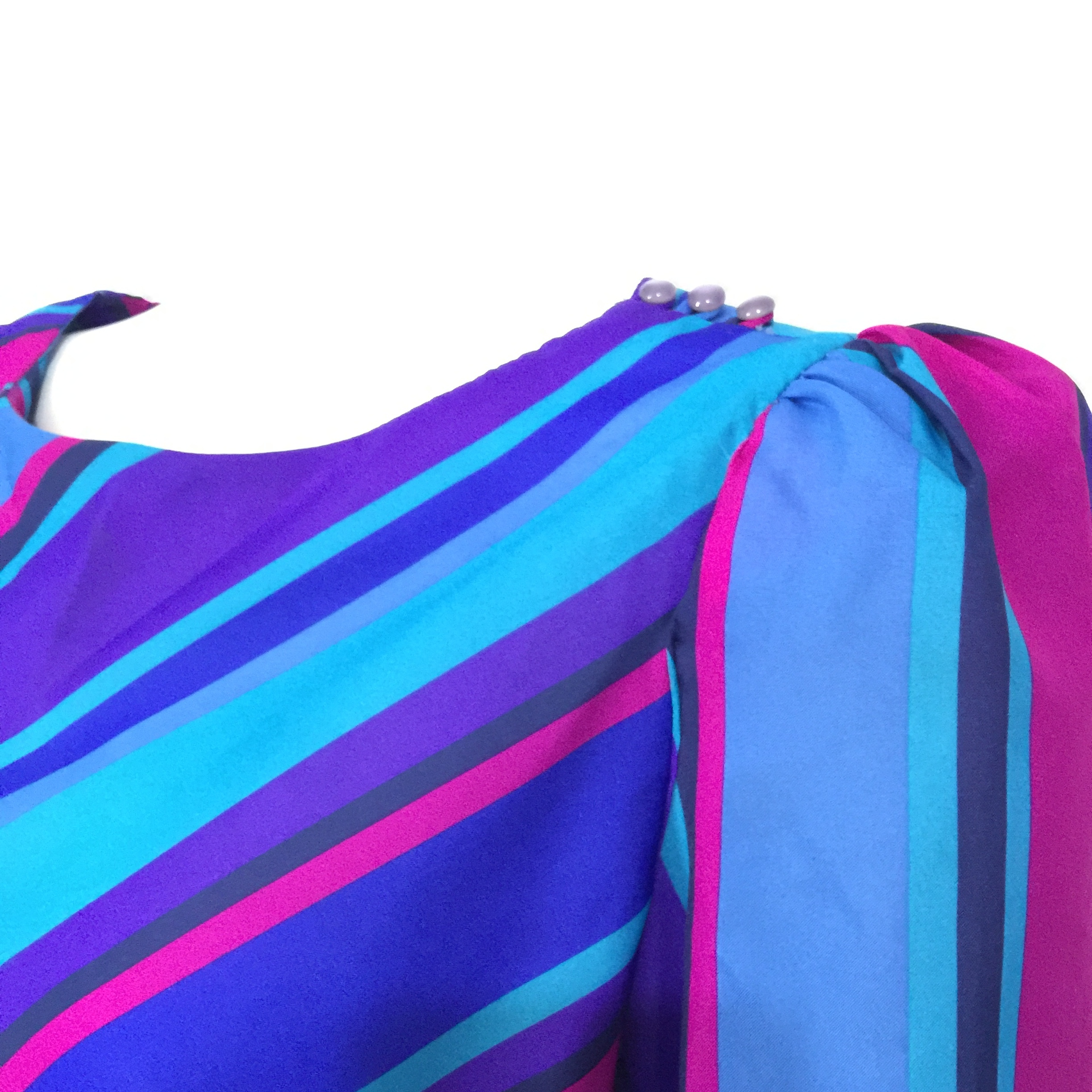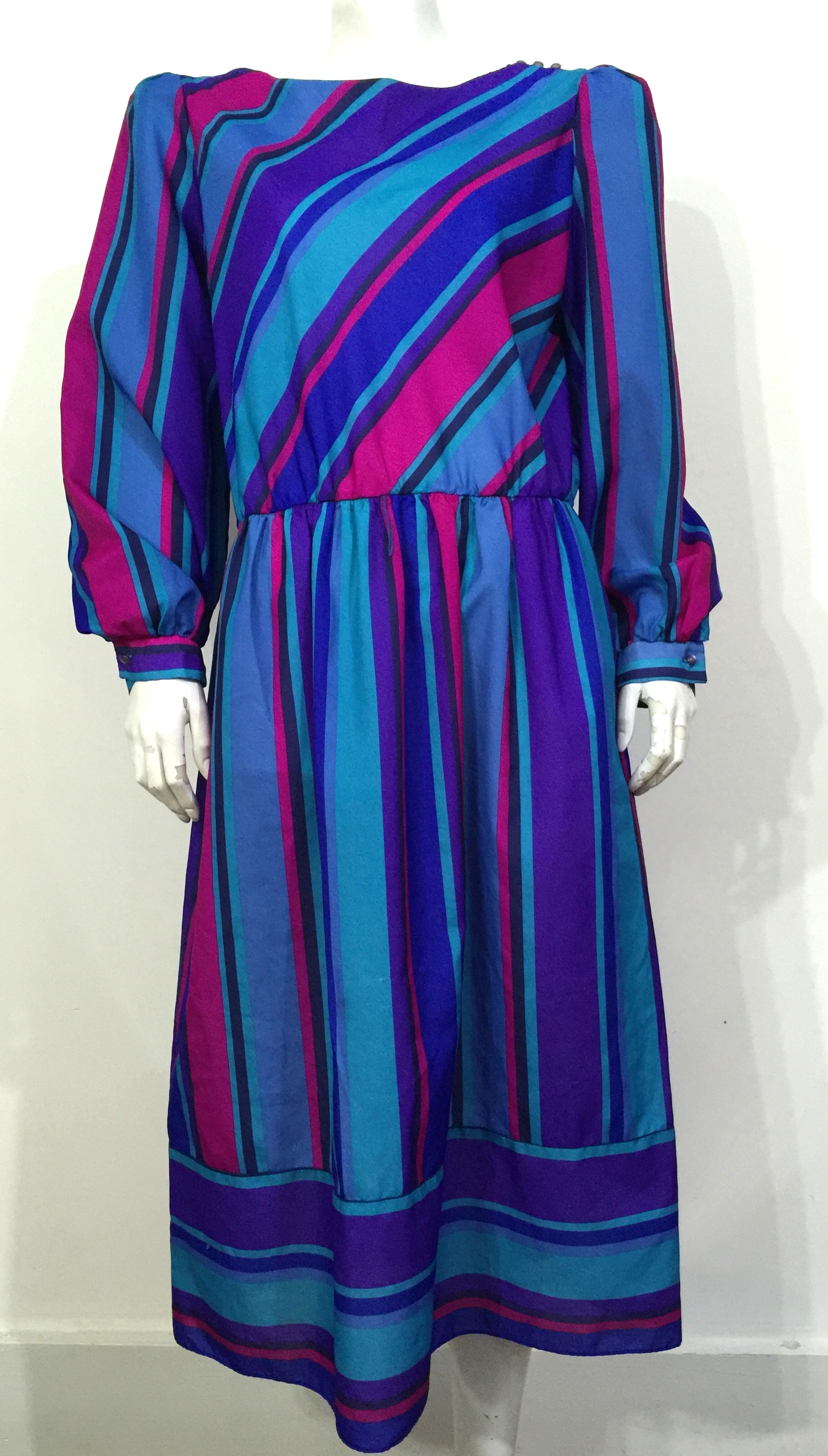 sold out
Candy Stripes Dress
Awesome 80s vibrant stripy dress!
The detailing on sleeves is really nice and its so versatile as its good from daytime through to evening!
There is a small pull in the lower part of the skirt which is not noticeable when on!
Measurements
Bust 38"
Waist 32" stetches up to 34"
Hips up to 50"
Full length 47"
Length of skirt 28"
Inside arm 17"